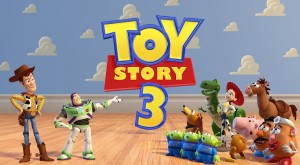 Ever since the latest Toy Story movie was released it's been one of the biggest crazes around. Gavin seems to be very much into Woody these days. He made sure that he told everyone that he wanted a big Woody for Christmas this year. So when he saw a box filled with Toy Story Action Links get delivered he was so excited! I mean wouldn't you if all this came and it wasn't your birthday or Christmas yet?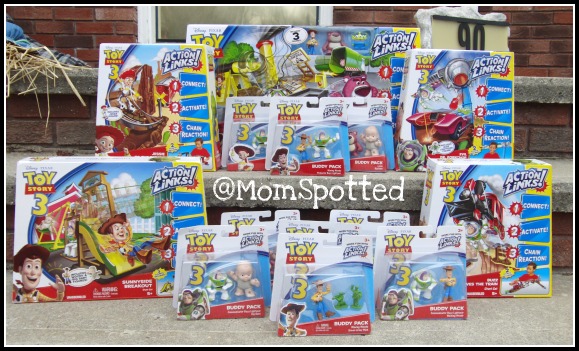 Of course Gavin had to quickly pull out all the little figurines. He has a thing for pieces like this. The little Woody has been everywhere he has right down to taking nap with him. I love that they include all the characters from the movie…even the newer ones.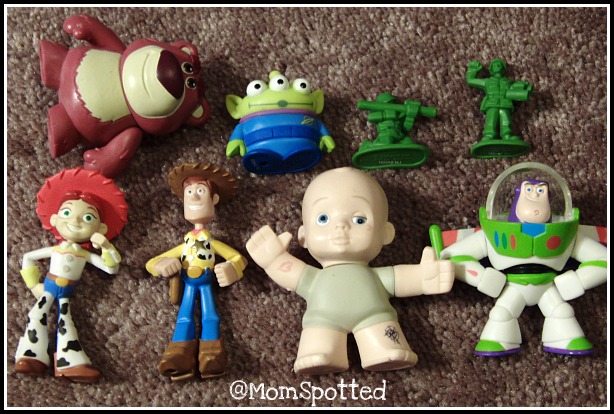 I brought these with us to Thanksgiving. Since there were lots of kids around I thought they'd be perfect to keep them all occupied. When they first arrived I hadn't noticed the age recommendations. They are recommended for kids 5 and older. Once they were out of the box I understood why. Gavin quickly lost interest while the older boys quickly got to work. We loved that it occupied the older boys for a good two hours before they were ready to go. Johnny thought these were very cool and loved that at the end they moved along like a domino effect.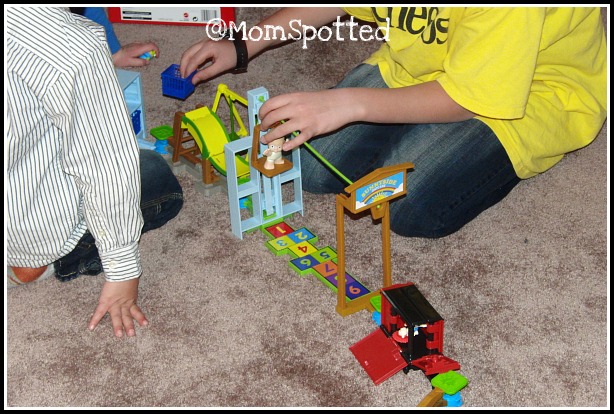 It was hard to move as fast as they did but I got a video of them in action:
I really like that some of the parts of the action links can be converted to be regular toys as well. Gavin loves the garbage truck that came with the set. It can pull apart and open up to be a part of the action links but you can also tuck all the link parts underneath and use it as a toy truck too. He likes to play with the little figurines and this is perfect to go with them.

The only thing I'm not a fan of is how awkward they are to store. As you can see it's a difficult pile to tuck away. If I stick them in his toy box the little pieces will fall to the bottom to never be seen again. I'd love to see the larger more expensive kit to come in a plastic case or have some sort of case be offered that fits a full collection inside so that the pieces could easily be kept together.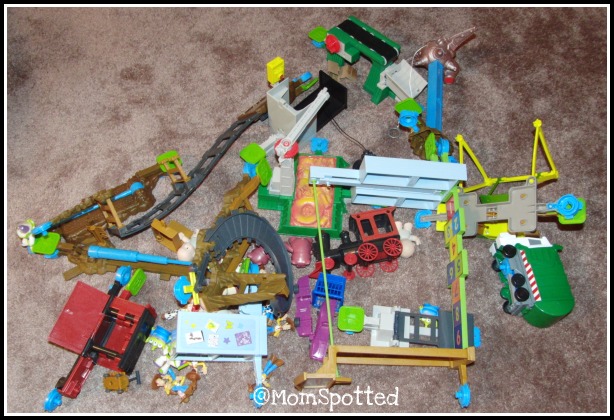 If you have kids that love putting things together and building then they will love the Toy Story Action Links! You can purchase them at many major stores that sell toys. I also found them online at Target and Walmart.