Yesterday I showed you Johnny's Halloween Birthday Party. One of the games we played was the Donut game.
We put Old Fashioned  donuts on a rope and made the kids eat them with no hands. First one to eat their whole donut without it falling on the floor won.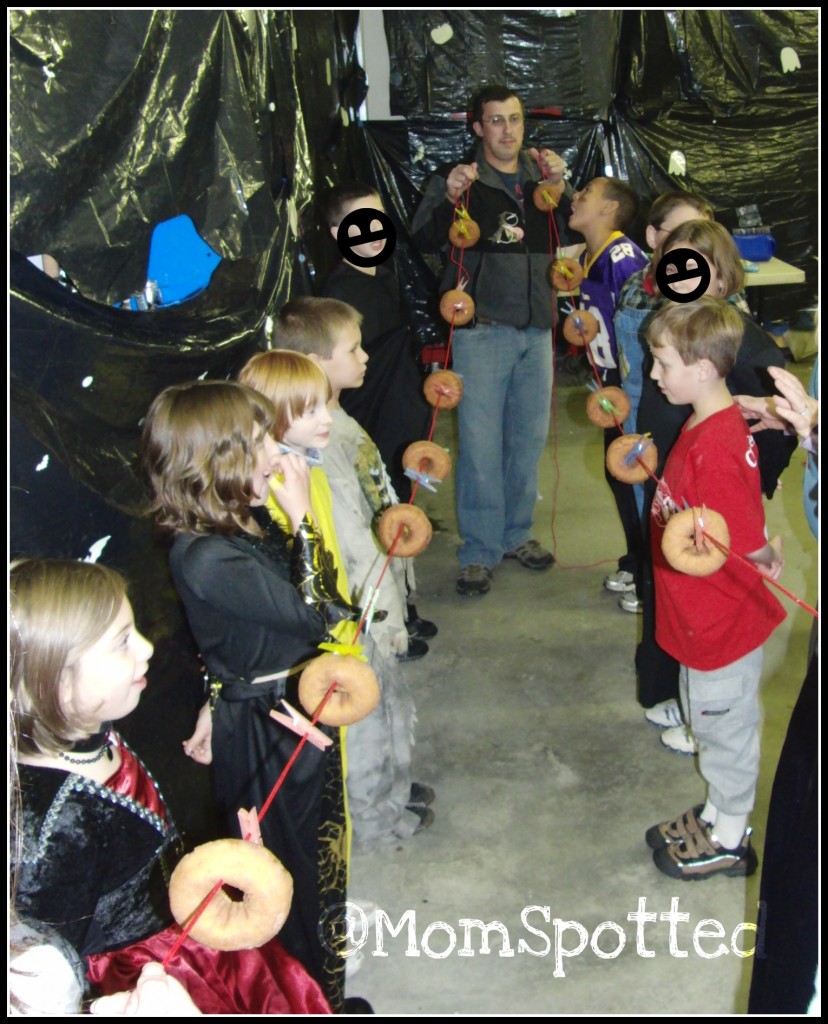 It made hardly no mess and it was hilarious to watch! We played lots of great birthday kid games. I've spoken to several parents already and they said their kids had a blast 🙂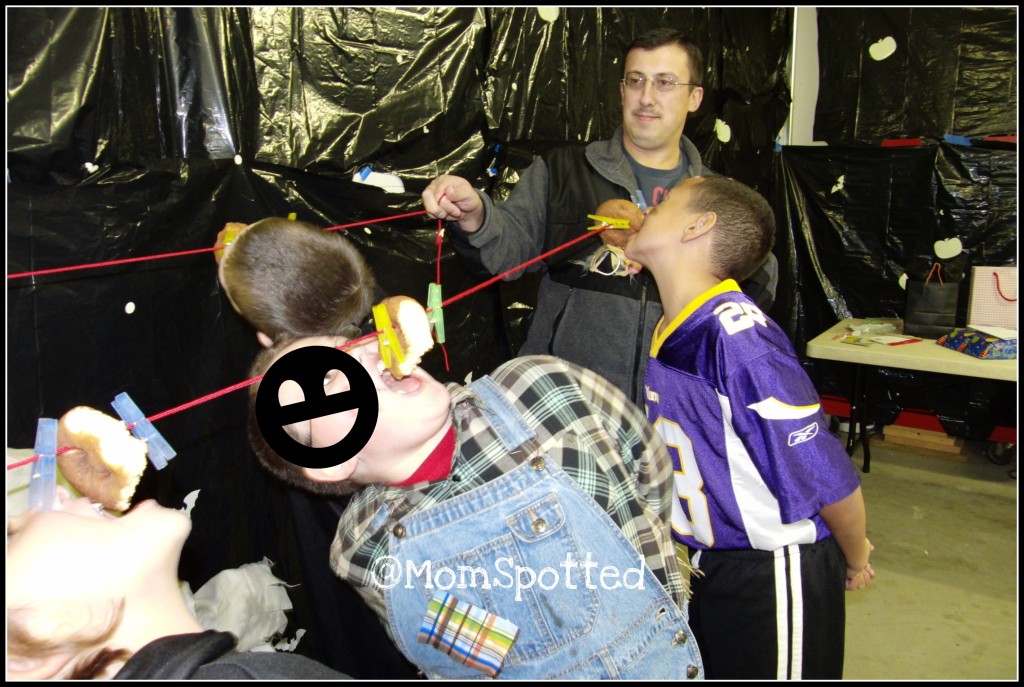 If you want to read how his Spooktacular Science Party we threw went or which Wilton 3D cakes I made click here.
The boys had a blast trick or treating as Mario & Luigi. They were Vampires the night of the party. Too bad for us parents it HAILED while we trick-or-treated. Thank goodness my Mom let us use her umbrella! I was so cold. The kids had to wear their winter coats over their costumes too. We haven't had to do that in years!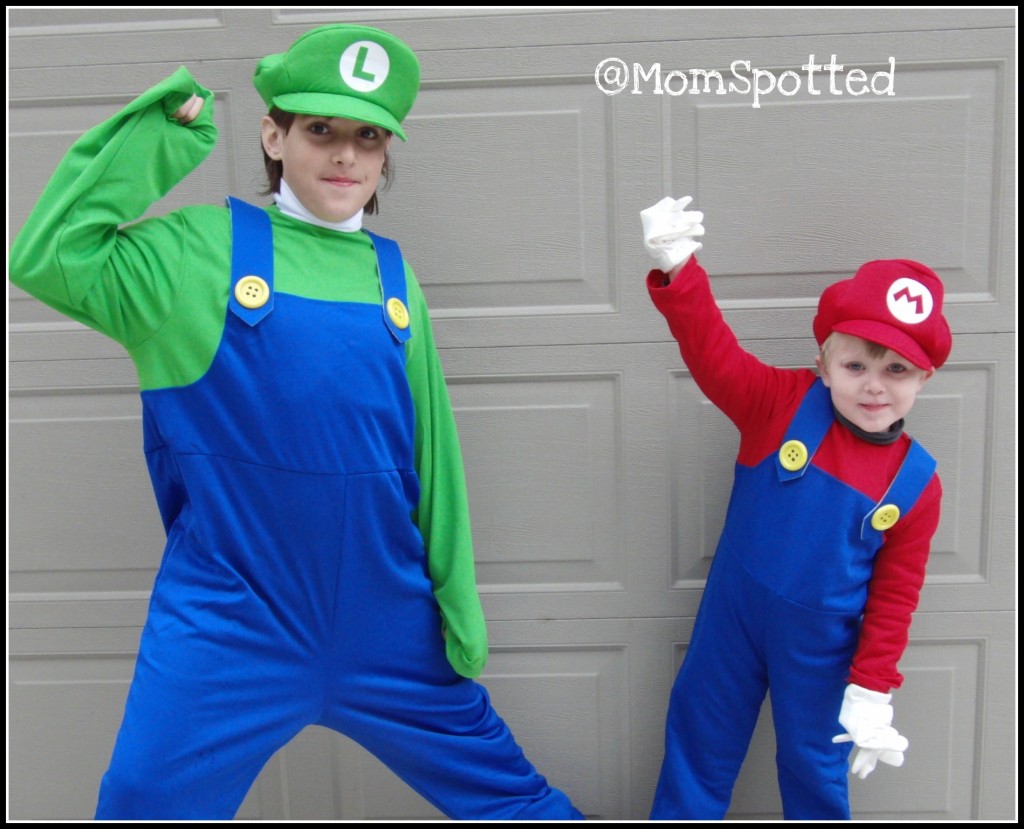 Share yours:
Mister Linky's Magical Widgets — Easy-Linky widget will appear right here!
This preview will disappear when the widget is displayed on your site.
For best results, use HTML mode to edit this section of the post.