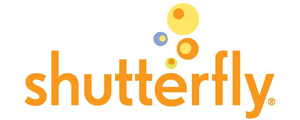 As you know I love to make my own cards. However, it seems like time always prevents me from doing so. If I can't make them I still don't want to go out and buy a package of commercialized cards. Id I have to buy cards I still want them to reflect me or my family. The best way to do this is photo cards. Many people think the process is long and difficult- but it isn't! In fact it is super easy and you'll be so happy with the finished product!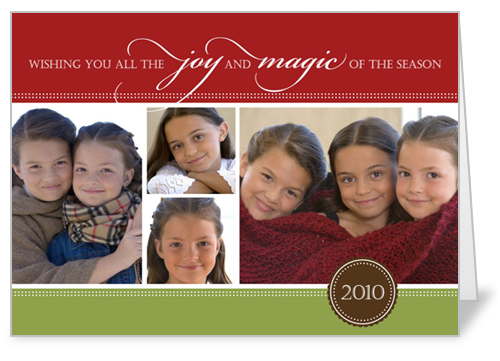 In fact the longest you'll spend doing something is finding the perfect card. Shutterfly has so many great options when it comes to Holiday cards.
They have a great selection:
Christmas Cards
Holiday Cards
Religious Christmas Cards
Tarjetas De Navidad
Holiday Story Cards
Hanukkah Cards
Thanksgiving Cards
Business Christmas Card
Support a Cause
Christmas Photo Cards
Christmas Gift Tags
New Year's Cards
In a great selection of sizes and styles:
5×7 Folded Greeting Cards
5×7 Flat Stationery Cards
5×7 Flat Photo Cards
4×8 Flat Photo Cards
4×5 Flat Stationery Cards
5×5 Flat Stationery Cards
3×5 Folded Note Cards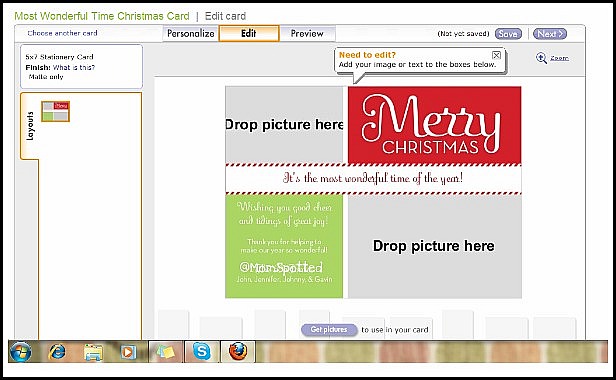 Getting started is really easy. First I entered our Family Last Name and then our first names. After your brought to the screen above (this is for a flat card).
Next, you'll want to upload the photos you want to use. Click the button 'Get Pictures' below the image. Next you'll get this screen: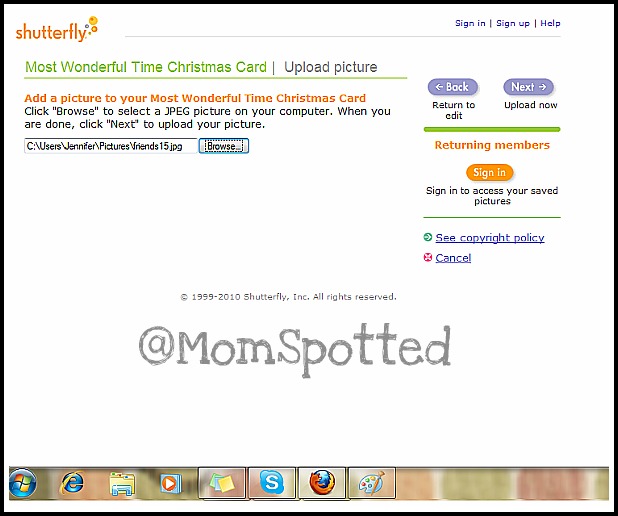 If you already use them you'll actually pull up your albums that you've loaded in the past. If you don't want to use one of those you can just upload from your computer. Once your photos are uploaded your want to grab them and drop them into the spot you want them.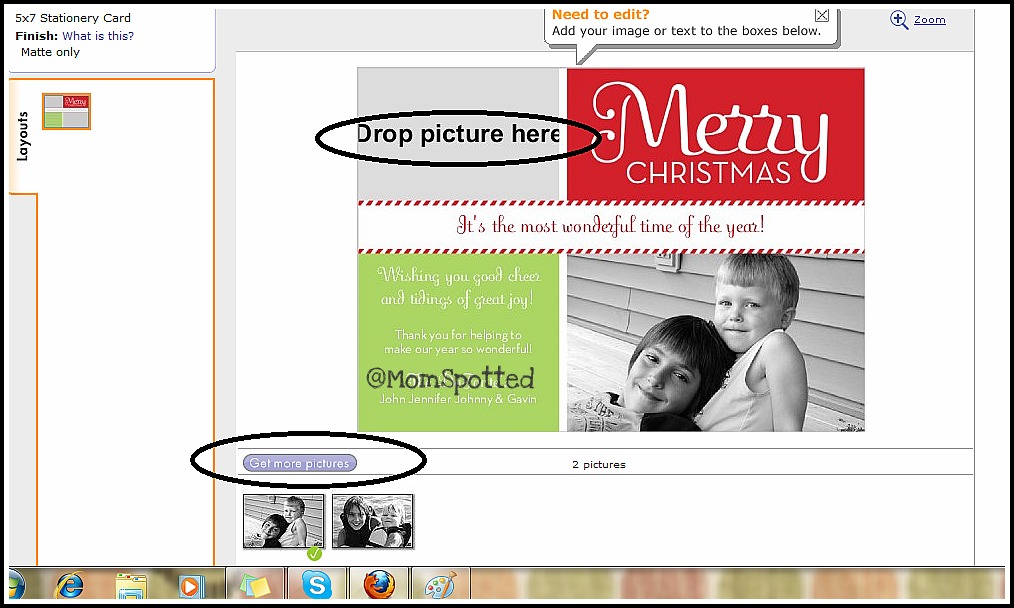 I wanted to change some of the wording so I just clicked on the spot I wanted to change and a dialogue box popped up. Here you can chose what you want to write instead. If you want to change the font you can also do this here as well as the size, color, and placement too!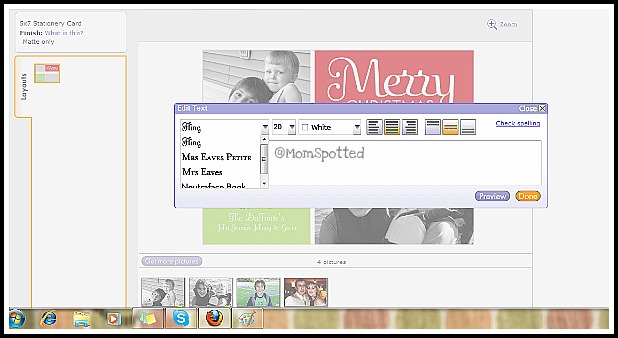 Then you have a chance to view it all and make sure you like what you chose.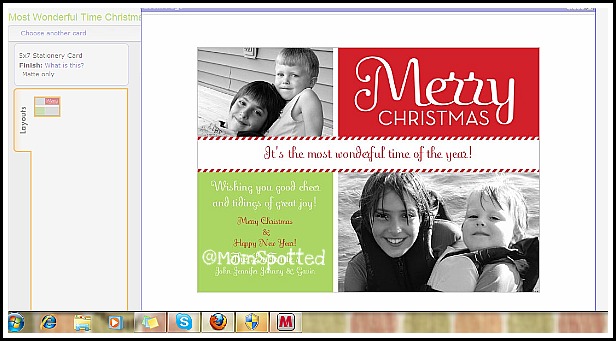 How do you like mine? I am so excited about mailing these card out this year! Just so you know envelopes are also included. Plus, when they arrive they come in a nice box perfect for storing them in until you're ready to write and mail them! The quality of the front and the paper they used was exceptional. The cardstock was nice and thick and nothing about these cards are flimsy or cheap feeling. I'm very glad I got to review these. I want to use these for other occasions too now!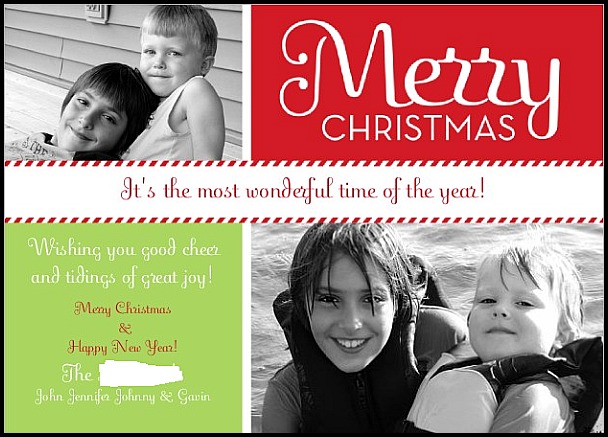 Shutterfly has so many options one is sure to be a great fit for you!