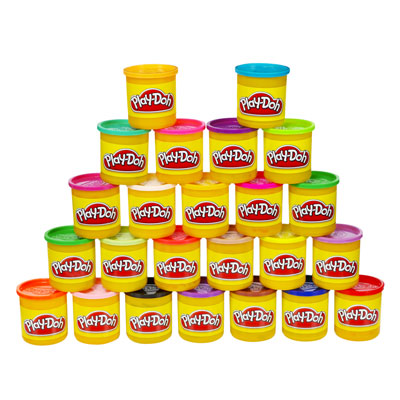 Play-Doh will always be found under our Christmas Tree without a doubt. It's one of those products that even when you're kids get older they somehow can always get all around the table to play with. Over the summer Play-Doh was a huge lifesaver to the endless hours of fun outside. We have a bin big enough to cross over as a toy box in our garage that is strictly for Play-Doh products and tools. Even though Johnny was getting ready for the fourth grade he still had no problem joining his four year old brother for some fun as long as it meant mushing around some Play-Doh!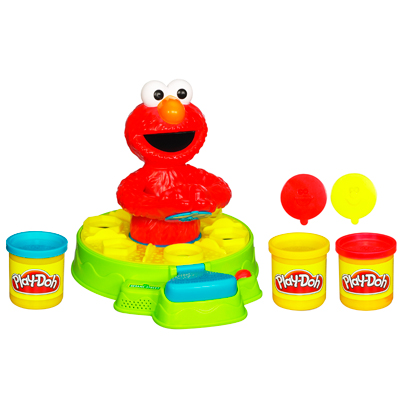 Two recent additions to our collection that I shared with you in this post was the Mega Fun Factory Playset and the Sesame Street Shape & Spin Elmo Playset are both new products by Play-Doh and if you check out my past reviews you'll even see the video for the Mega Fun Factory and how the conveyor belt moves and is so incredibly cool!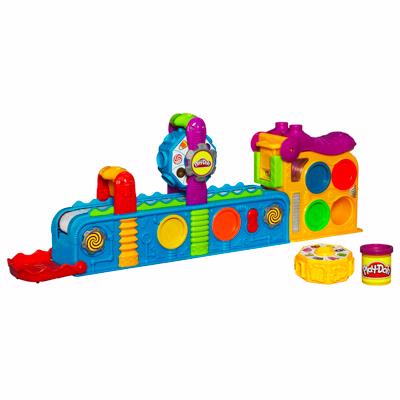 If you already have all the most recent play sets then you definitely need to pick up one of the 24 Pack of Colors because you know just how much fun it is to have all the colors you need when playing with all the different sets. Or in my case my four year old can mush it into one big blob of brown while my older child wants perfectly clean colors when he plays.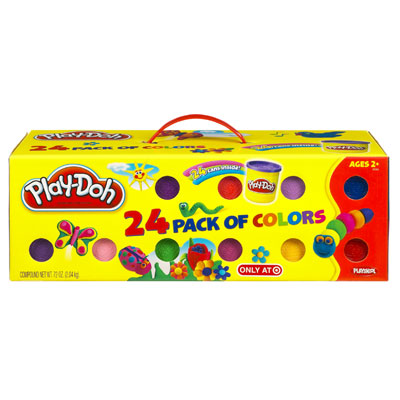 One thing I really love about Play-Doh is how affordable it is! It provides my children with hours of fun and play and they kits are always under $20 and include so much! For instance the Play-Doh Cake Makin' Station Playset is only $14.99 and not only comes with the actual cake maker but it also includes tools, plates, and cutlery. If that wasn't enough it also gives you FOUR cans of Play-Doh in fun, popular colors so you don't even need to make any additional purchases if you don't want too!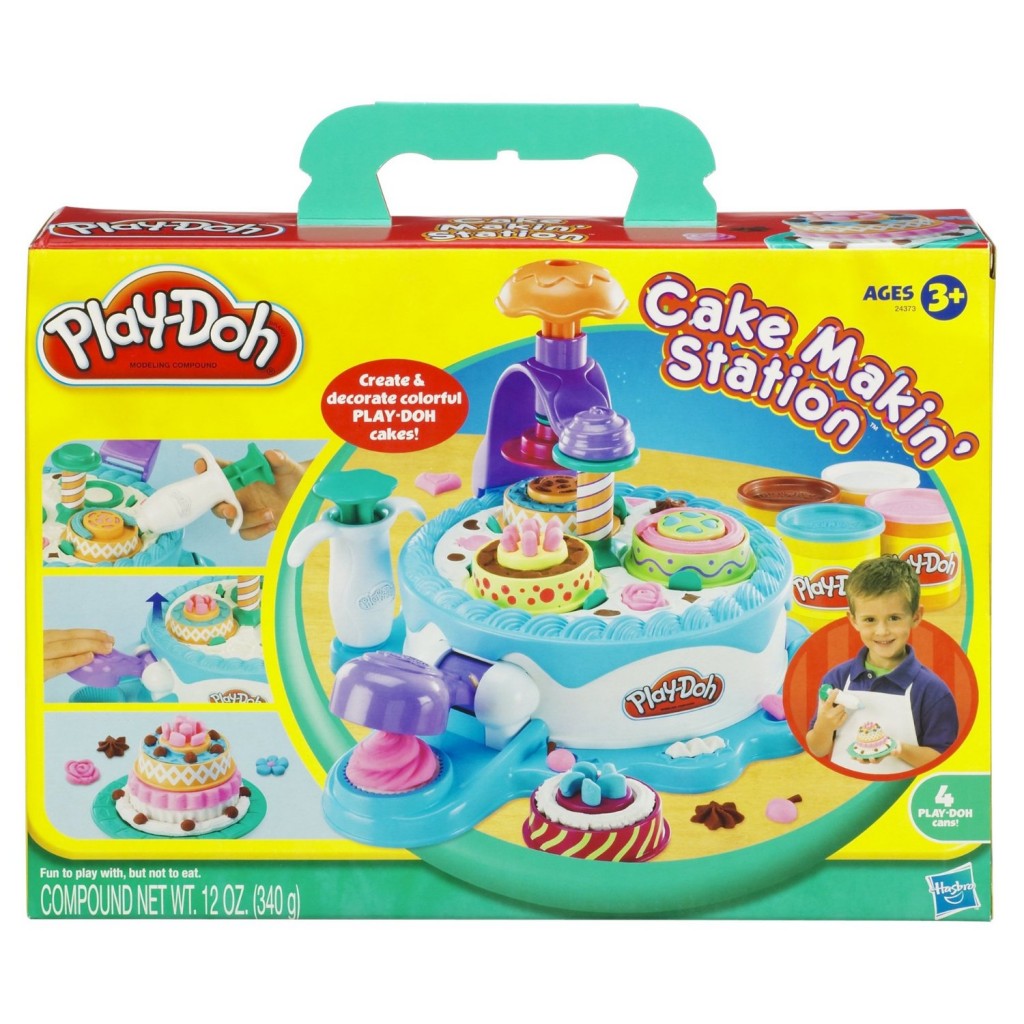 The fun really starts to stack up as you create layer after layer of fun and fabulous PLAY-DOH modeling compound "cake" creations! Use the molds to create layers for your pretend "cakes" and then load up your CAKE MAKIN' STATION tool to add all kinds of amazing decorations on top. Use your "frosting" tool to add "frosting" to the top of each "cake". When you're done with your "bakery" masterpiece, set it on the plate accessory to "serve" to your friends so you can celebrate. Creativity has never looked this yummy before!

Set includes four three-ounce cans of PLAY-DOH modeling compound, CAKE MAKIN' STATION tool and other fun accessories.
Ages 3 and up.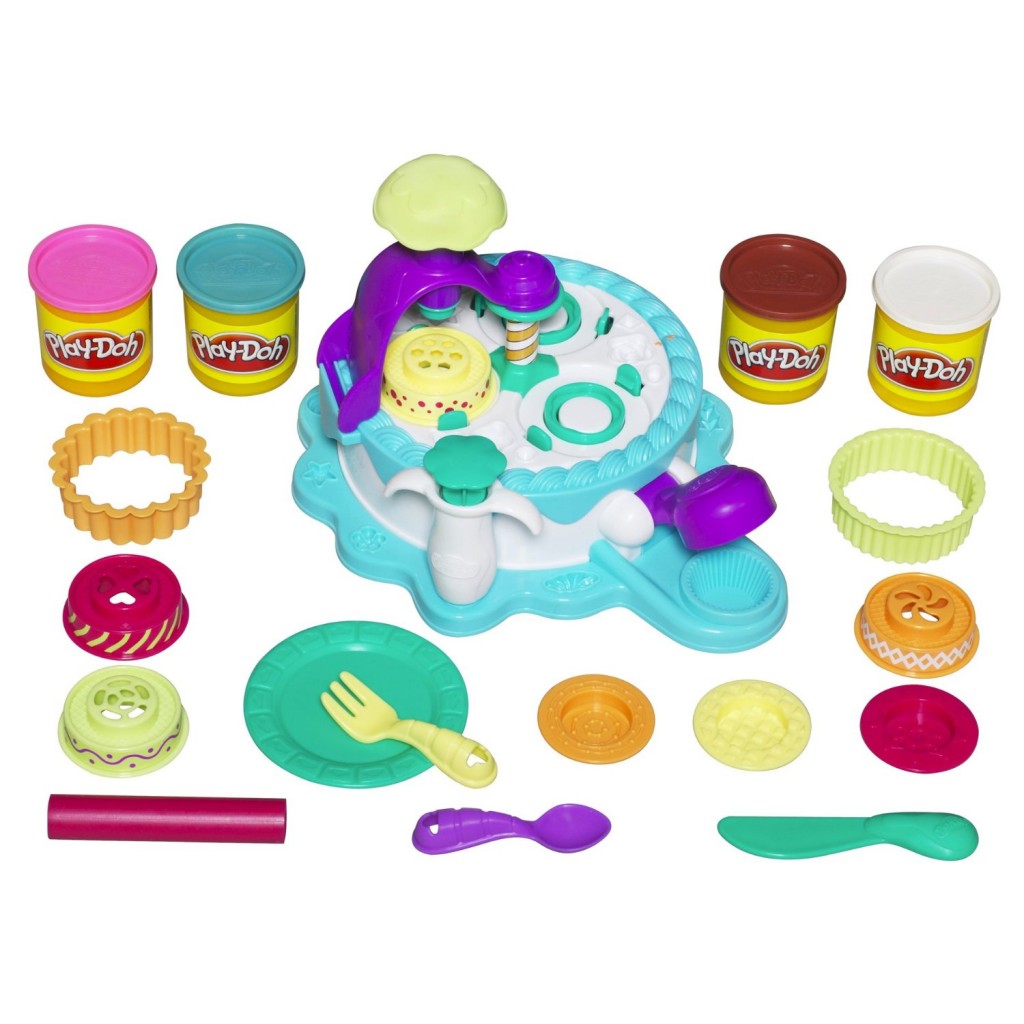 Contst Over.

Mom Spotted Review Policy: I was provided with the featured item(s) at no cost by the manufacturer and/or its PR agency in order to test the products abilities and give my own personal opinions on it. The opinions I have given are mine and may differ from others but it was not influenced in any manner by monetary means.