I can't believe its almost time for us to start pulling out all of our Christmas Decor. In truth this is the first year I've wanted to do it so soon. I've already got my Christmas cards ready to go this year (a first this soon) and I've got the first personalized Christmas ornament sitting here from PersonalizedFree.com that is just dying to go up. Since the fire we haven't replaced any of our personal ornaments yet so this really made me happy. Not only did it make me smile but the kids loved seeing something with their names on it.
PersonalizedFree.com has all different kind of ornaments that you can personalize. They have cute couples one that would be perfect for a newly married pair or how about a personalized occupation ornament? I love that this reaches out far past teachers, I have a hairdresser cousin and there is one there she would love! Since the majority of their ornaments are under $15 (many under $10!!) you can get these for everyone and let them know you took a moment and truly put some thought into your gift. They've been around for over 10 years so you know you're ordering from a company with years of experience!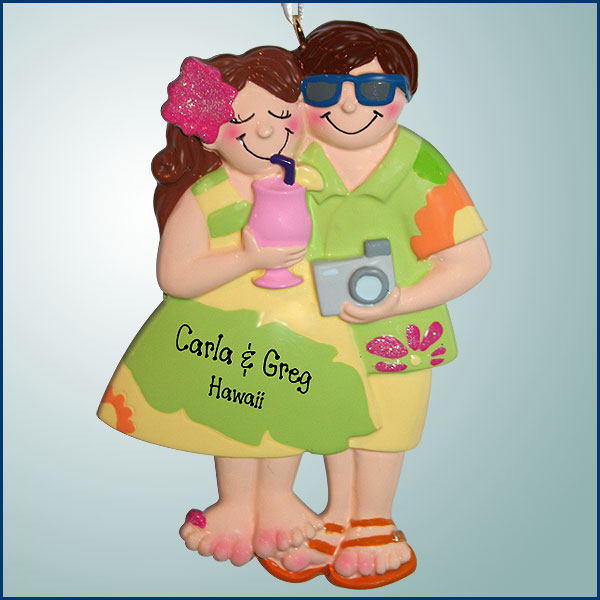 These are great gifts for newlyweds sharing their first Christmas together or how about a new family that just welcomed a little one into the world. Since these ornaments are completely customized there are many options!
You can purchase ornaments in all of these great categories!
Personalized Pictures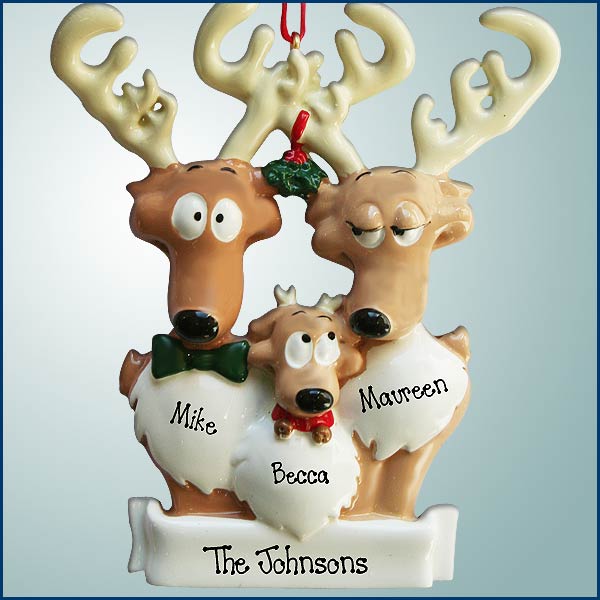 They even have ornaments for large families! You can decorate these even for all kinds of themes when they are big. Maybe a grandmother and all her grandkids, a teacher and her students, or even a coach and their team. Since they can be personalized for up to 10 or more people there are so many options you can do with these! At such a low price they are the perfect gift! For close family you could even include them as part of the gift tag. Wouldn't that be cute? I know I'd love getting something like this decorated on a package!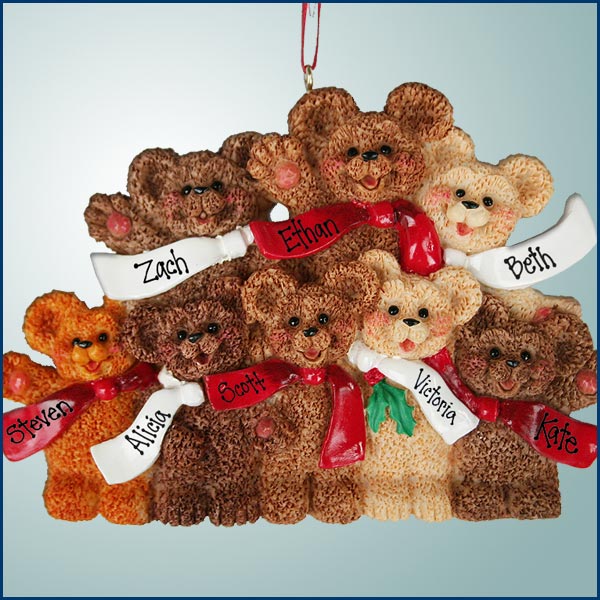 It was a tough decision but I finally made a choice and went with the Red Hat Snowman Family. When it arrived it was cuter then I even thought it would be! We don't have any personalized family ornaments yet so this will be our first making it even more special to us! When it arrived it was packaged safely although this ornament is much more durable then you'd think. The kids absolutely loved seeing their name on it and I can't wait to put our tree up to see it on it! Make sure to order your personalized ornament now so you'll have it when you decorate. The turn around time was super fast so you'll definitely have it in no time!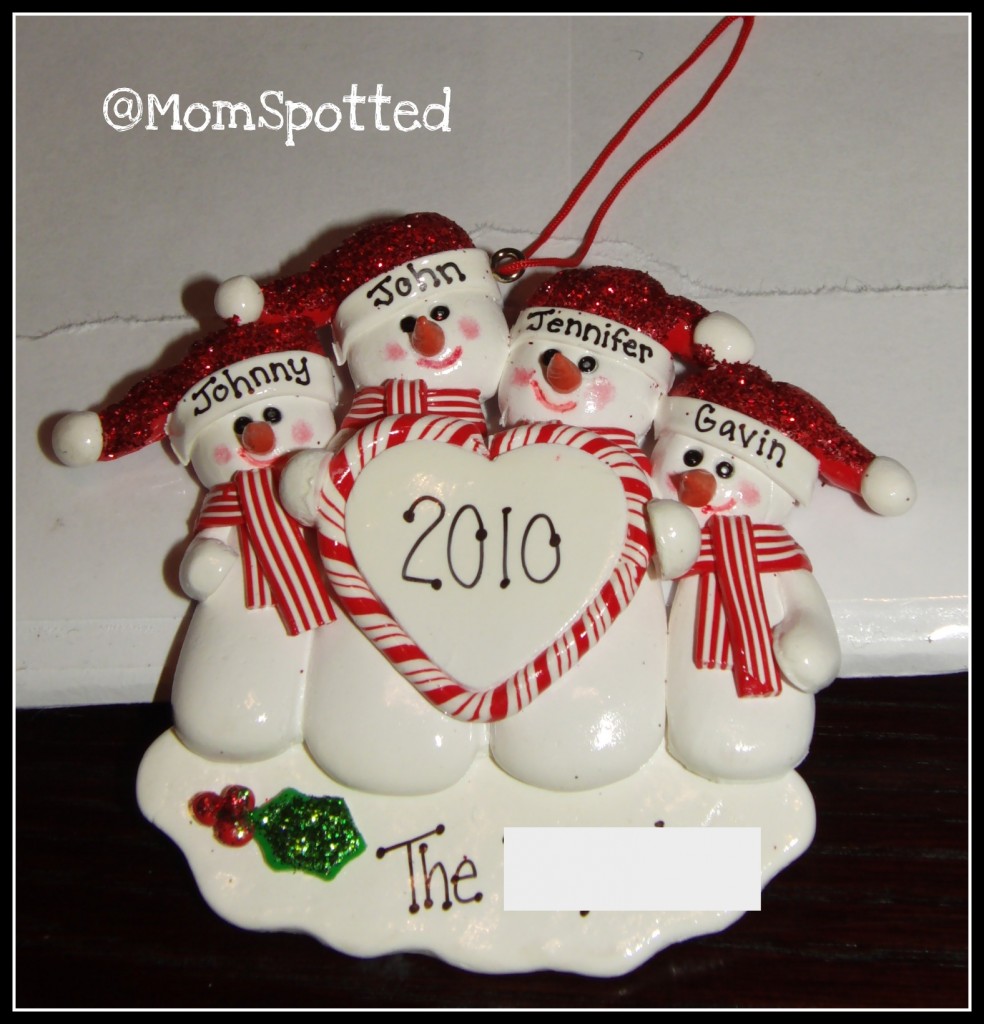 Personalized Free has offered one Mom Spotted Reader a Choice of Personalized Christmas Tree Ornament!

How to Enter:
1.) Visit Personalized Free and tell me the name of your favorite ornament from which category.
Mandatory
How to earn additional entries:
2.) Become a follower on my blog (publicly- privately does not count)-leave another comment (or let me know if you already are)
3.) Subscribe to my blog by EMAIL (not feed)
4.) Blog about my giveaway- with a link back to here AND
Personalized Free
2 entries(get one more if you include a photo of the giveaway).
Post YOUR blog entry first and then the comment (please include the link directly to it not to your front page, and make an additional comment then the ones above.)
Win a Personalized Family #Christmas Ornament from @pfreeornaments #MomSpotted #giveaway ends 11.29 http://wp.me/p18qpn-1mD
~this can be done once daily~
7.) Become a Fan of Mom Spotted on Facebook– Say Hi
8.) Become a Fan of Personalized Free on Facebook! – Leave a Comment!
9.) Post on your facebook home page (1x daily):
Win a Choice of Personalized Gift Christmas Tree Ornament from @PersonalizedFree.com & @Jennifer MomSpotted Giveaway ends 11.29 http://wp.me/p18qpn-1mD
(Make sure it links to me and Hallmark)
10.) Leave a relevant comment on any non-giveaway post
-EFFECTIVE IMMEDIATELY-
You must have your email in your comment or in your profile in order to win.
(Make sure to check out all my other giveaways!
Check the side bar to the right for list!)
That's many chances to win a Choice of Personalized Family Ornament!!!
Contest ends November 29nd at 11:59pm!
www.personalizedfree.com
***USA Only***

Mom Spotted Review Policy: I was provided with the featured item(s) at no cost by the manufacturer and/or its PR agency in order to test the products abilities and give my own personal opinions on it. The opinions I have given are mine and may differ from others but it was not influenced in any manner by monetary means.