I don't know about your family but Christmastime definitely puts most families I know on a financial strain. Could you imagine winning $100,000 right now? Not only would that pay for my families entire Christmas but it would also allow us to pay off all our debt, finish building our home, take a vacation, and still have money left over!
American Express has an amazing sweepstakes on their site going on right now that could let you win just that! $100,000!! You'd have to pick me up off the floor if I won that. Before you start counting all the many ways you could use that money, you need to enter it. So here's the website: www.amexgiftcard.com/holiday2010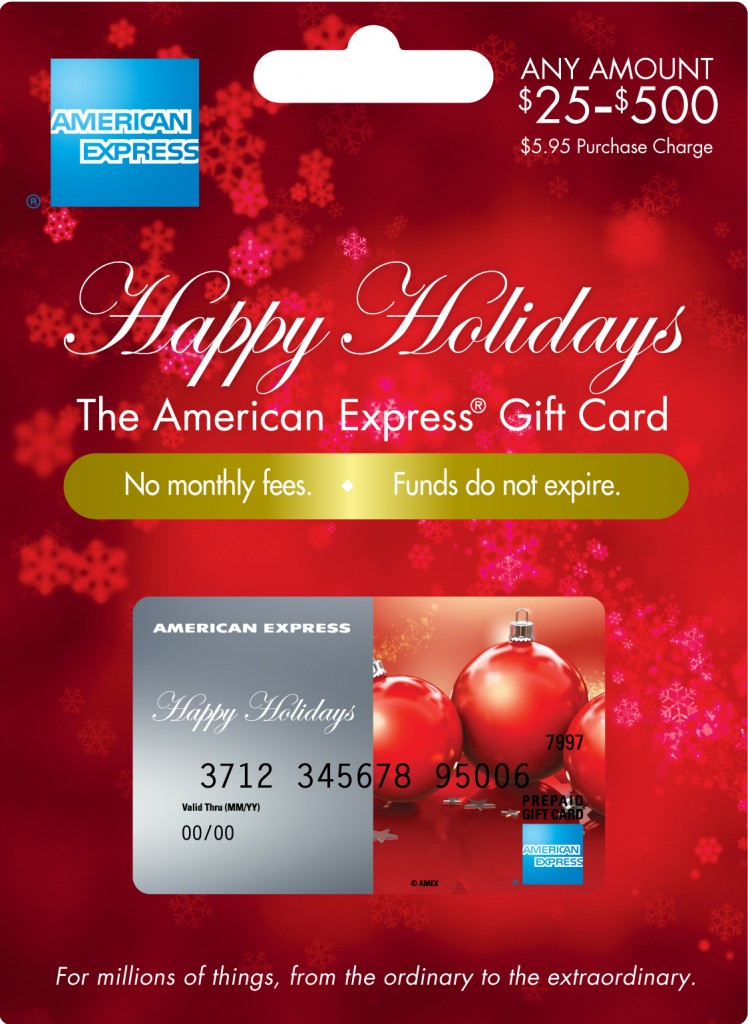 Here are the details:
Imagine giving your friends or loved ones a gift and finding out later that it is worth more— $10,000, or even $100,000.  In time for holiday shopping, American Express Gift Cards is introducing "Season of Surprises," its new holiday promotion where $250,000 in prizes is up for grabs – including a $100,000 grand prize.

This year, thousands of American Express Gift Cards will be worth more.* Those who receive an American Express Gift Card can go online at americanexpress.com/holiday2010 to enter their Gift Card number and see if they have won one of 2,000 $25 Gift Cards or ten $10,000 instant win prizes.  Once online, consumers will also be entered into a sweepstakes for a chance to win the grand prize of $100,000.  The promotion runs from November 15 until February 1, 2011.

Gift Cards Remain Popular
According to a recent study** conducted by American Express, gift cards remain the most popular item consumers will give this holiday season (53%). In addition, some consumers are getting creative with holiday shopping funds—using unused gift cards they received in the past to cover their holiday shopping costs (12%).The average American will spend $710 on holiday gifts this year.

More about American Express Gift Cards
American Express Gift Cards have no fees after purchase — no fees for activation, no fees for checking a balance, no fees for monthly servicing, no fees for card replacement, and the funds on the cards never expire.   Replaceable for free if lost or stolen, the American Express Gift Card is available in denominations from $25 to $500, with an upfront purchase price ranging from $2.95 to $6.95. American Express Gift Cards can be redeemed at U.S. retailers and restaurants that accept American Express Cards, and can be purchased at more than 70,000 retail outlets and online at americanexpress.com/gift. Gift Cards cannot be used at cruise lines, for recurring billing charges, at casinos or ATMs.  See additional terms and conditions at americanexpress.com/gift.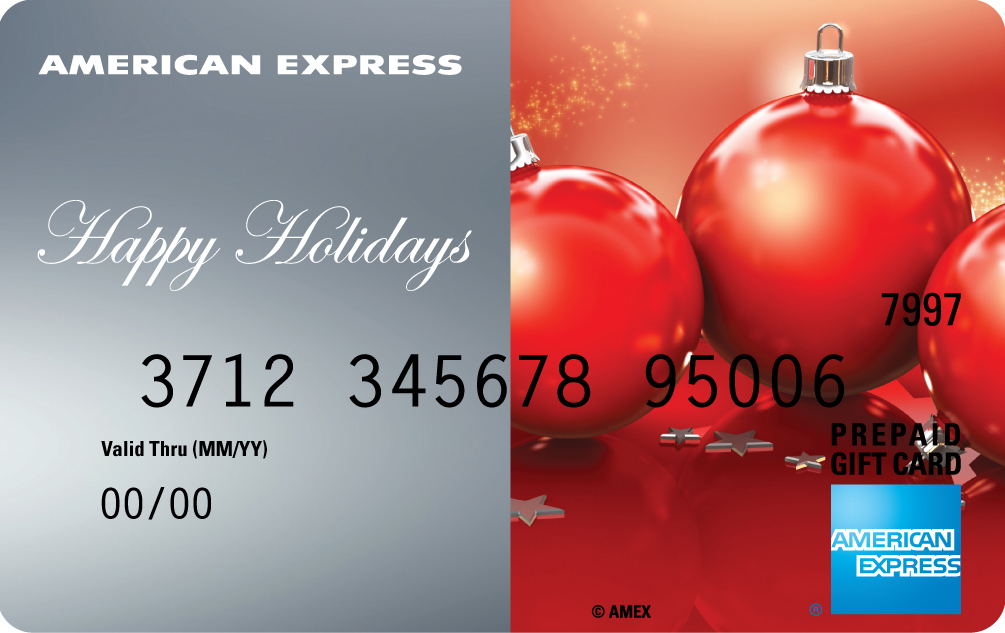 American Express has offered Mom Spotted readers a total of $500 in Gift Cards!
FIVE WINNERS! (5) $100 Gift Cards!!!
Gift Certificates will come in packs of $25 GC's.

Mom Spotted Review Policy: I received no compensationfor this post and was not influenced in any manner by monetary means. All gift cards will be handled by PR.