Saturday we actually got a break from the already incredibly cold weather. Since it was in the high 50's we braved outside for some pumpkin fun!
We had so many pumpkins to chose from: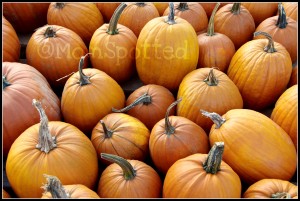 Of course since we were at a farm we couldn't help but say hi to all the animals while we were there.
This little booger tried to eat my camera and thankfully the neck strap is a tough one because he actually got ahold of it and almost stole my camera out of my hands. It was quite a site seeing me try to pry it out of his mouth. Lets just say I didn't hang it off my neck until I could bring it home and wash it after that! Thankfully this farm had sanitizer stations because it's not easy wrestling with a pig!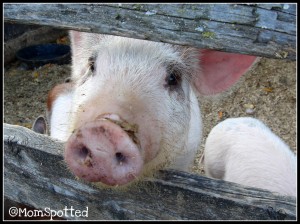 We went on a fun hay ride!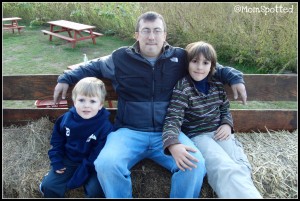 The boys loved it!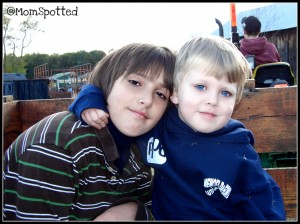 When we were done we went and jumped hay bails.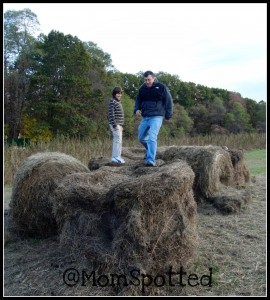 Took a bunch of pictures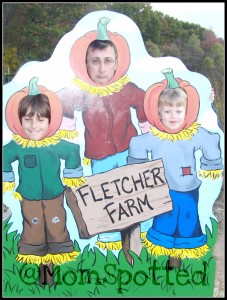 And of course went home with lots of pumpkins. The boys both grabbed the two biggest they could find!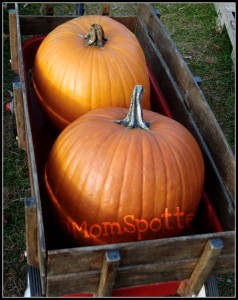 Have you visited your pumpkin patch yet? We were pretty late this year.