Right now my family's favorite movie is Inside Out. Disney's Inside Out came out on Blu-ray 3D, Blu-ray Combo Pack and On-Demand November 3rd! Have you seen my review of it HERE? There is also a giveaway for a Disney Anywhere copy! Everyone at my house is absolutely obsessed with it and we have watched it probably 20 times already. My husband thinks Anger is absolutely hilarious. My two-year-old Halli loves Riley's imaginary friend Bing Bong. My 6-year-old son Hayden giggles the entire time and thinks Joy and Sadness are hilarious. He repeats things they say all day long. I love Inside Out because it makes laugh and it also makes the emotional mom side of me come out. I love thinking about all the memories my kids are making! I love thinking about how those memories are shaping their personalities.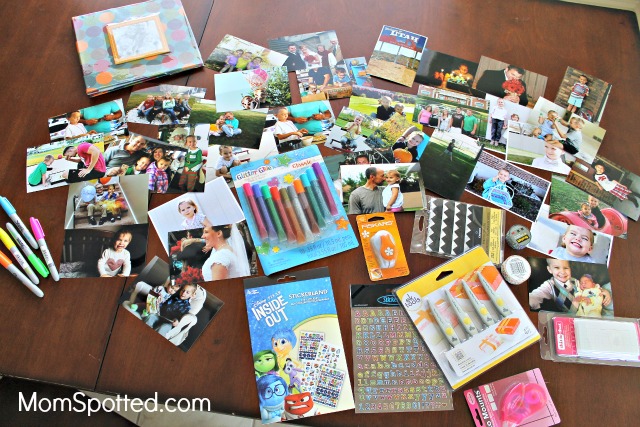 Just like Riley from Inside Out I really love making "core memories" with my kids. I love making holidays a really big deal. I love making them feel extra special on their birthdays. I love surprising them with surprise treats, prizes, or fun trips. Then I love documenting all the memories with my camera. I take pictures all the time of my family. I never want to forget the things we did together and all my kids stages of life. They grow up way too fast! One of my favorite thing to do is look back at all of my kids tiny baby pictures. Remembering when they first smiled, rolled over, crawled, walked, and had their first taste of cake. My kids also love reminiscing with me. They love looking at old pictures of themselves and also of when my husband and I were dating. It is so much fun to tease mommy and daddy about their old pictures.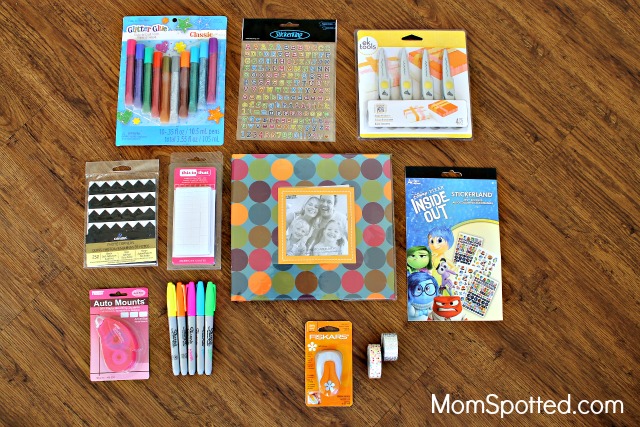 This past weekend we spent some time as family going through pictures and all of our favorite memories together. Then with a bunch of great Inside Out Scrapbooking supplies we made scrapbook pages from our favorite pictures. We also had a bunch of really fun Inside Out printables to help us make our pages. You can also find them in by clicking the picture below!
It was so fun giggling over our favorite moments and then watching my kids creativity come out as they made their pages.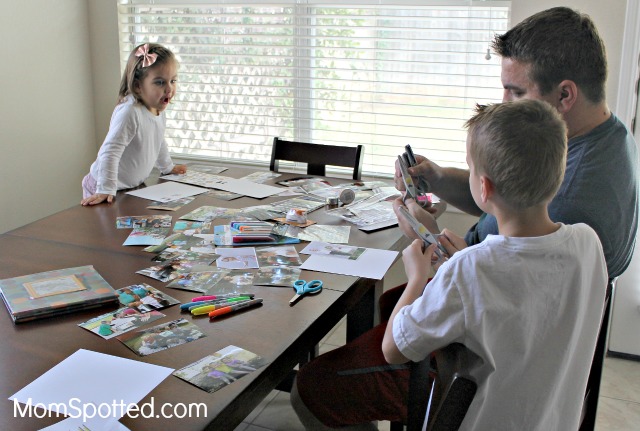 Hayden had so much fun he wrote about it in his journal at school. He said it was "the best weekend ever." Family time is so important, and I will definitely be making scrapbook pages as a family a regular activity we do together.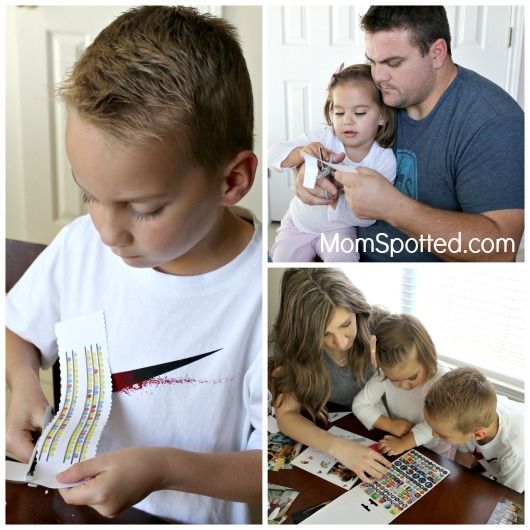 If you haven't watched Disney's Inside Out make sure you find it at Amazon, Walmart, and Target so you can enjoy it with your family and make more of your own "core memories."