This review was made possible by Double Duty Divas and Dawn. I was provided the featured product free of charge to facilitate my review, but all opinions are 100% mine.
I love summer. I think I've told you that a million times. I love the sun and warm air. I love the smell of salt water and fresh grass. I love not having to bundle up and wear bulky clothes. You know what else that means? We show more skin. I like when my skin is soft and moisturized. I was recently given a really simple recipe to make my own exfoilating oatmeal face mask.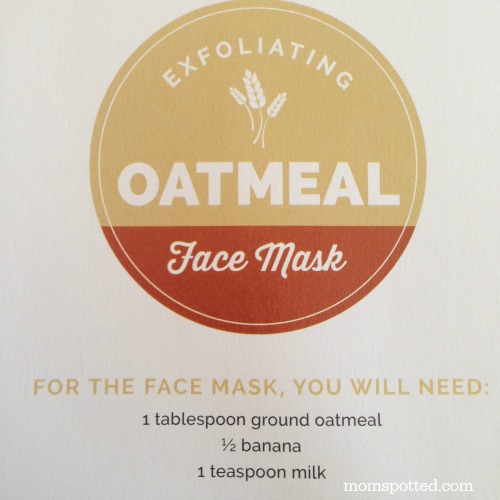 Slice up ripe banana and add all remaining ingredients. Mash together well. Wash face as usual and pat dry with towel. Apply mask in a circular motion all over your face using your fingers. Apply a thick layer and sit for 10-15 minutes. Rinse with warm water and then splash with cold water and pat dry again.
This face mask was super simple to make. I applied all over my face and let sit for 10 minutes. I could feel it working on my skin right away! I haven't done anything like this in a long time and it was so easy. I need to do it more often!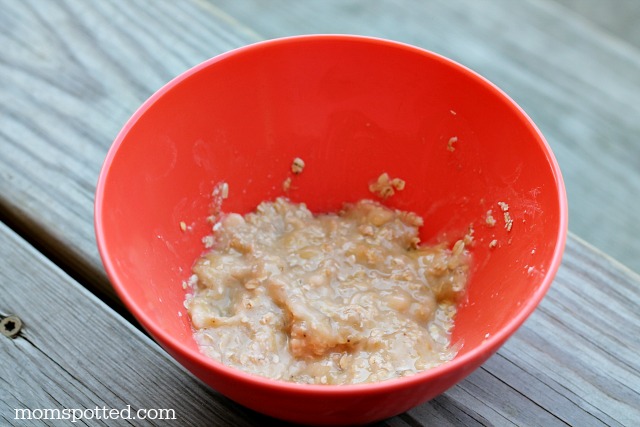 While I love soft skin on my face I'm always struggling to keep my hands soft. Granted I have psoriasis so my struggles are a lot harder than the average person but for me it means making sure the products I use on them need to do everything they can to help with the constant dryness.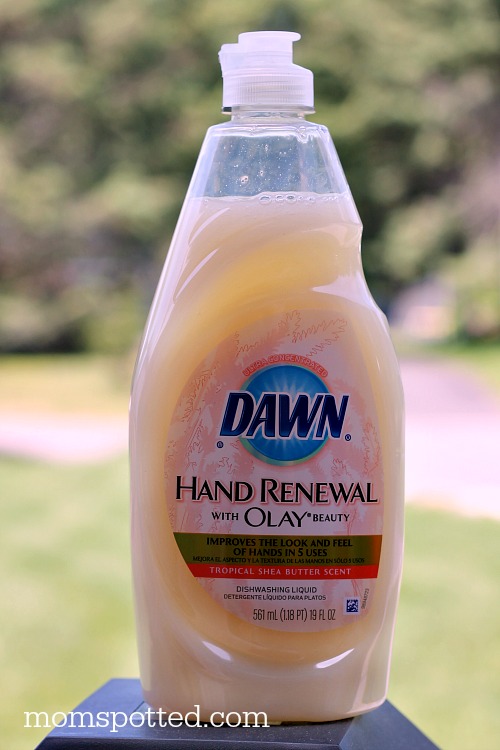 I've been using the Dawn Hand Renewal with Olay Beauty now for several weeks and I'm a huge fan! It doesn't take much to make all my dishes nice and sparkling clean. Many dishes that I use to bake on regularly I don't like putting through the dishwasher. Same with all of Sawyer's sippy cups. This means that I am constantly sticking my hands under water. Dawn Hand Renewal has been great on my hands! In just five uses it improves the look and feel of your hands!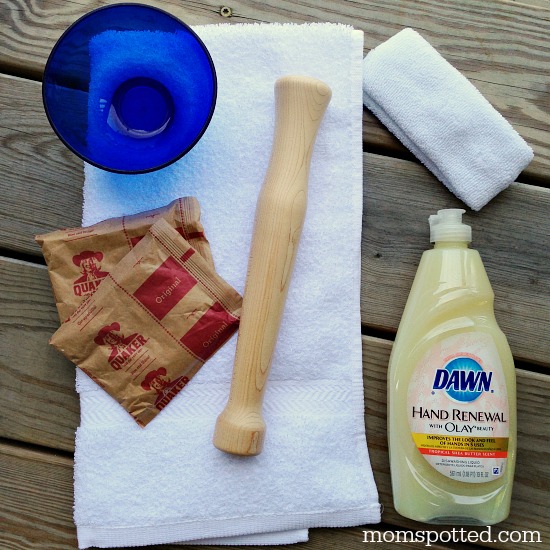 Right now one (1) Mom Spotted reader has the opportunity to win (1) Dawn Hand Renewal Prize Pack!
A Bottle of Dawn Hand Renewal
Hand towel
Headband
Mixing bowl
A Maple Muddler
Oatmeal
Oatmeal face mask recipe
To enter use the Rafflecopter form below. Good Luck!
Contest ends 7.07.14 at 11:59pm. For Official Giveaway Rules click here. U.S. Residents Only