I have a really great neighborhood.  We have amazing neighbors, it is quiet, safe, and a great place to raise kids.  There are LOTS of kids in our neighborhood, especially on our street.  Kids are often out playing and I am always checking behind me from every angle before I back out of my drive way.  My car does not come equipped with a back up camera.  It is down right terrifying backing up when all the kids are out playing.  My kids safety is always at the front of my mind, in and out of the car.  PEAK auto has a new safer way to help me back up with the PEAK® Back-Up Camera System – 3.5.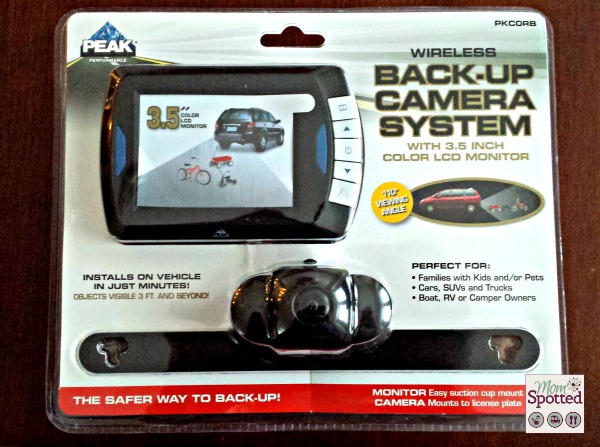 All of the hardware and mounting supplies are included in the kit.  The camera mounts to the license plate, and the wires feed through the trunk to a wireless transmitter which sends a signal to the monitor.  The monitor has a suction cup to mount it on the windshield.  The monitor is powered  by the cigarette lighter.  The camera is only powered on when the car is in reverse.  When it is in park or drive the camera automatically turns off.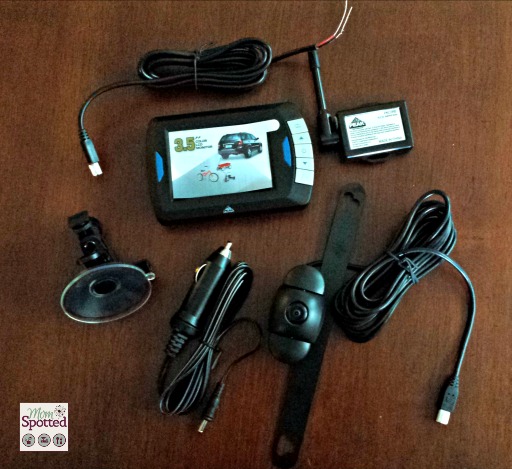 The camera is water resistant which is really important since Texas is ridiculously humid.  We also get crazy rain storms.  I am so glad that I will be able to see behind me in all sorts of weather and that the camera was built to last!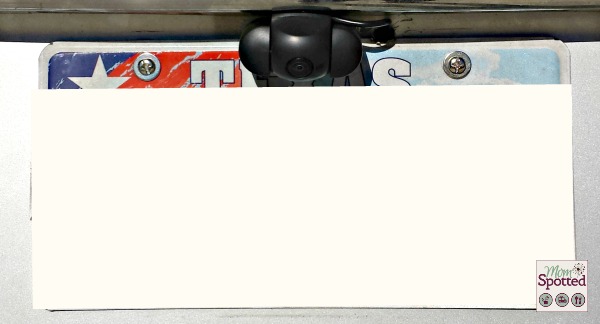 The LCD color monitor is really great.  I get a clear picture and it gives me a better perspective of what is behind me.  I am always so paranoid that one of the little kids in my neighborhood will run out behind me to get a loose ball or something.  The monitor gives such a great colored picture I can tell exactly what is behind me.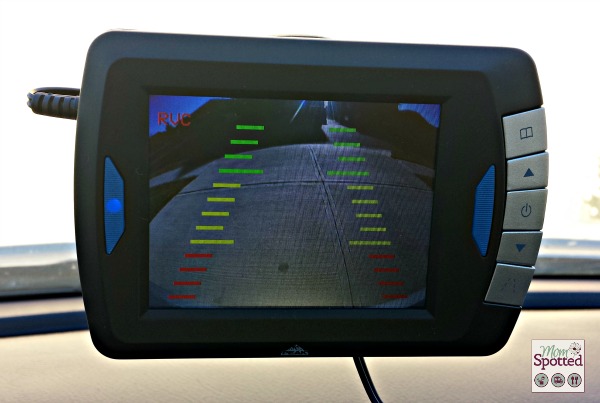 It is also super easy to use.  I really love that it has an automatic shut off.  When I am out and about with my kids running errands I know that I would always leave it running.  The automatic shut off makes everything so easy and gives me one less thing to think about.  It is so well made and I know it will help keep my family safe for a really long time. 
This back up camera is so awesome.  It is such a huge peace of mind to have another view of what is behind me.  This would be a great gift for families like mine with small children or pets.  It also can be installed on most vehicles, SUV's, Trucks, RV or Campers.
The PEAK Back-up Camera is available at Walmart and auto retailers nationwide.