This summer, I wanted to make sure that we have had lots of quality family time and also explore our neighborhood. We have so many great little walking trails, and parks close by. It has been such fun spending time together outside. My kids love going on walks, runs, and bike rides along. By far, their most favorite way to explore our neighborhood is when we ride the electric scooter from SWAGTRON.

The Swagger 2 Classic electric scooter has been so much fun getting us around this summer. It reaches speeds up to 15 mph for up to 9 miles per charge. Both my 10-year-old son and my 6-year-old daughter love zipping around on the Classic. My son rides it to and from guitar practice down the street, and over to a friend's house to play. The Swagger 2 Classic electric scooter is so durable and has a kickstand that makes it easy to store. It also can fold up so we can take it on the go. It has a high-quality aluminum frame that supports riders up to 200 pounds, and I have even loved taking a turn riding it around the neighborhood.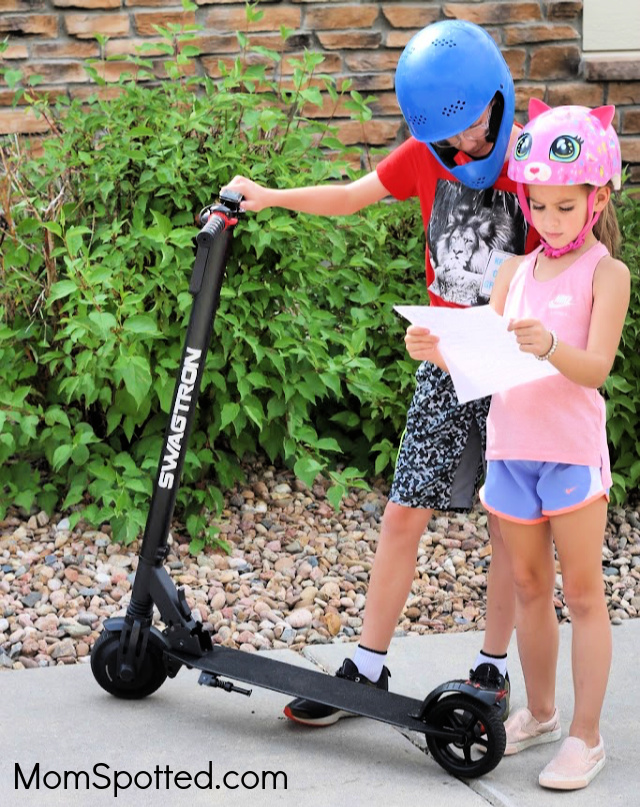 One of our favorite activities with the Classic this summer has been neighborhood scavenger hunts. It has been so fun watching my kids take turns on the Swagger 2 Classic electric scooter searching for items around our neighborhood. They have to find anything from a yellow flower to a bird feeder, or six smooth rocks to a dog on its walk. Sometimes we have even been lucky enough to spot a bunny in our neighborhood.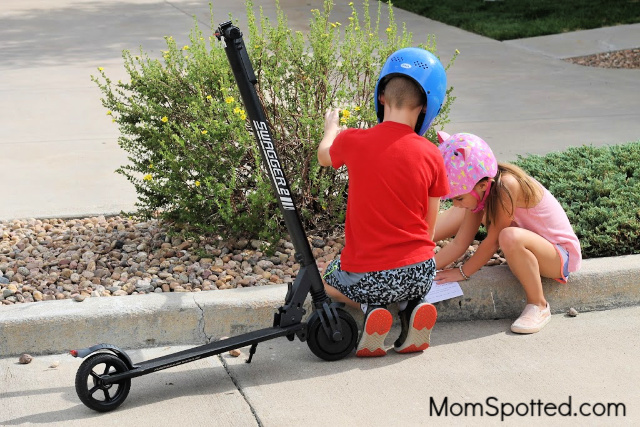 The Classic electric scooter helps us get around fast and have so much fun as a family. We have made so many memories this summer, spending time outside in our neighborhood. Because the Classic also has an LED headlight, our next scavenger hunt will be in the dark! I was surprised how bright the LED headlight was and lighted up everything around it. Then our scavenger hunts don't have to stop just because the sun goes down.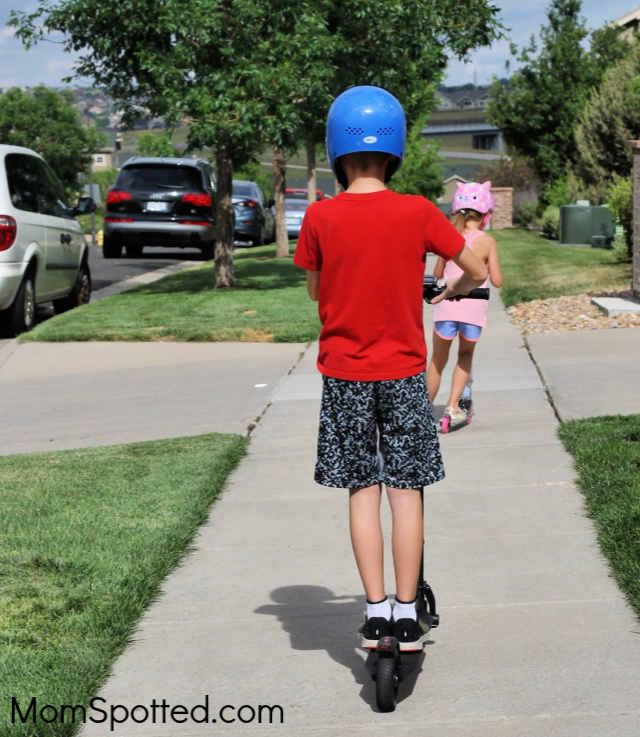 We will be using the Swagger 2 Classic electric scooter all year long, and I can't wait to take it out to explore our neighborhood as the season's change. It charges easily, quickly, and has never died on us while we have been adventuring. It folds up, making it a breeze to take with us on the go to explore parks or trails nearby. Our family loves this electric scooter!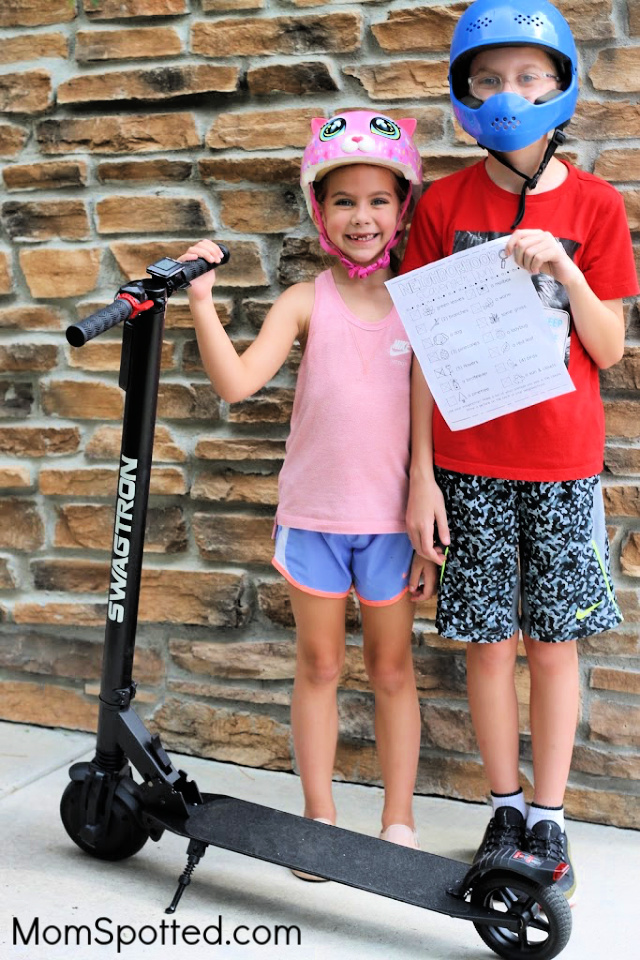 You can purchase your own Swagger 2 Classic scooter on Swagtron's website. It would be such an excellent gift for birthdays, the college student who needs to get around campus, holiday gift, or just a fun surprise for your family.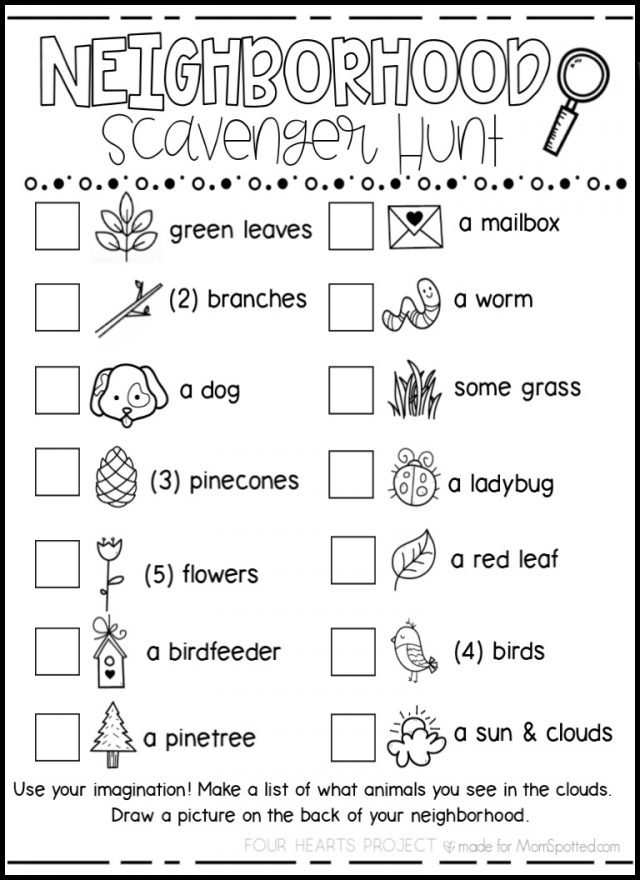 Download this FREE Neighborhood Scavenger Hunt printable so you can have a scavenger hunt with your family right in your neighborhood.
They just released all-new Swagskate NG3 kids electric skateboard! This electric scooter would make a great holiday gift, especially for teens, even I could try this!
"Our goal with the NG3 was to create an electric skateboard that offered kids the chance to experience the thrill of riding an e-board, but in a way that was a natural transition from traditional skateboards," says CMO Jason Wakefield. "And of course, to make it available at a price that parents would approve of."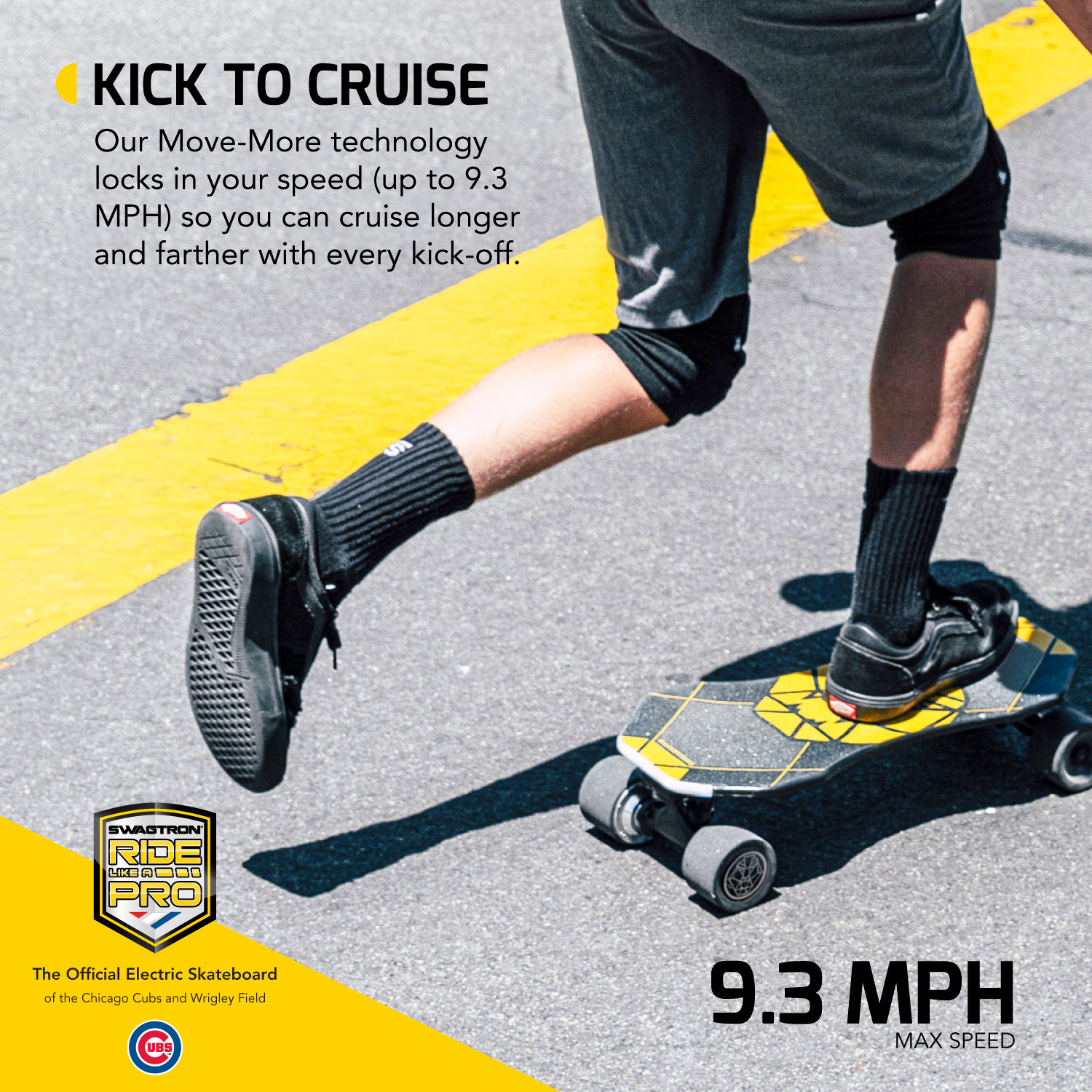 "Kick to Cruise" Technology
LED taillight + system indicator
100-Watt Single Hub Motor
9.3 mph max speed
6-mile range
1.5-hour charge time
72x51mm polyurethane wheels
Max rider weight: 150 pounds
Recommended Age: 7-15
Product weight: 7.7 pounds
Product dimensions: 19.6″ L x 8.85″ W
Color: black & yellow
Price: $129.99 (MSRP: $160) 
Right now (1) One Mom Spotted readers has the opportunity to win (1) NG3 Kids Electric Skateboard from Swagtron.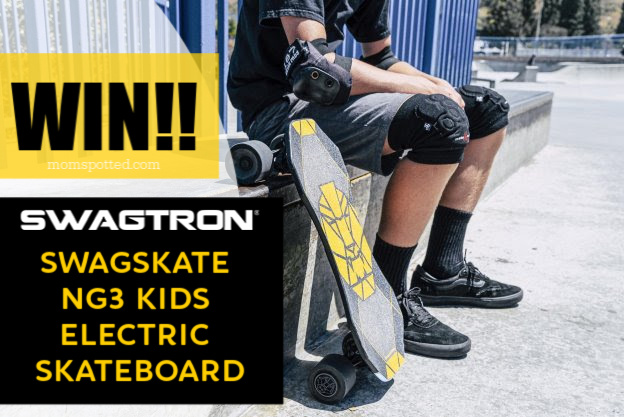 To enter, use the Rafflecopter form below. Good Luck!
Contest ends 11.12.19 at 11:59 pm. For Official Giveaway Rules, click here. U.S. Residents only.