My son just graduated last night. It still feels a bit surreal to me. At the beginning of parenting, it's almost as though your child will never leave you. Next thing you know, you're sitting in an auditorium sneaking your youngest RITZ Crisp & Thins hoping it keeps him quiet, and hiding the tears with your sleeve because tissues would give you away. Graduation doesn't just end at the ceremony. Family travels to visit, parties to plan, and unexpected visitors become a regular thing.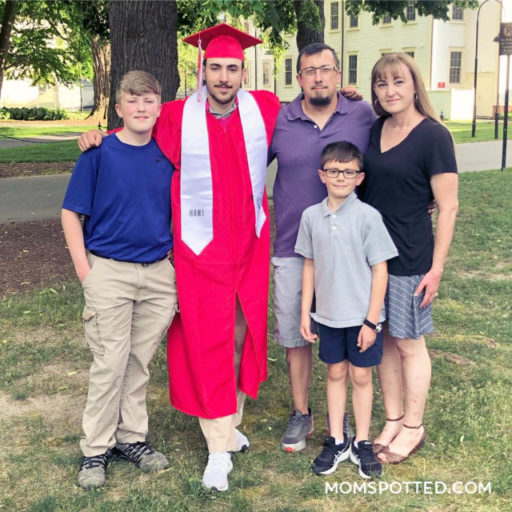 You know me, I'm the one who loves to go all out for things like this. However, when there's little notice or they are one after another, it's easier to stock up a few simple snacks to have on hand. We just recently tried out RITZ Crisp & Thins. There's a bunch of different flavors, and the two NEW flavors are Cheddar and Barbeque. I love that these light chips are oven baked and have 50% less fat than other leading fried brands.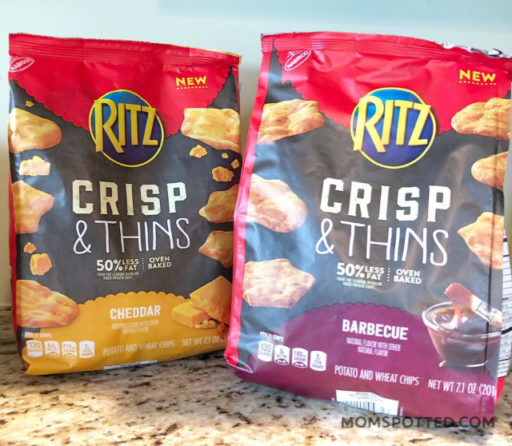 I can toss them in a bowl and they are picnic ready. You can baggy the chips up so you can grab-and-go quickly. The best part is I can give the teenagers a few bags for them to devour and it doesn't break the bank. As a result, you can pretty much picture me grabbing all the bags of RITZ Crisp & Thins.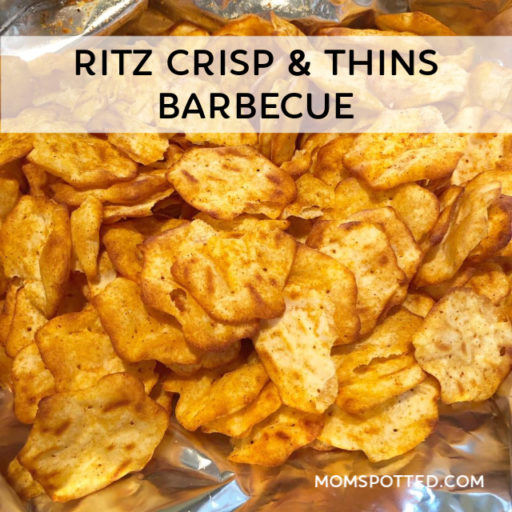 Barbeque & Cheddar RITZ Crisp & Thins
These chips are excellent. They are light, airy and mess free. There's nothing worse than sneaking a snack between appointments and then later realize you dropped a chip on your lap and you're left with a small grease stain. Believe me, it happens, I know.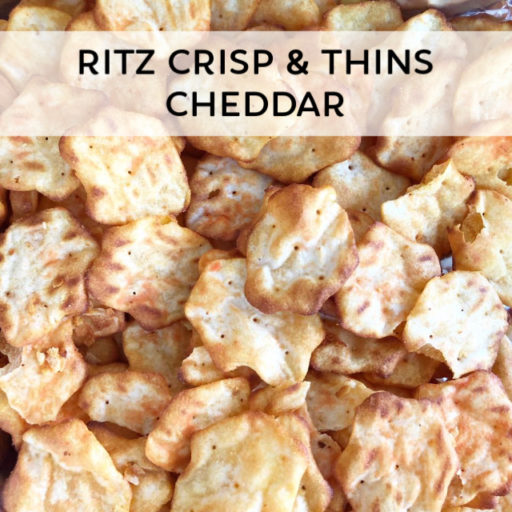 Leave it to Sawyer to take the "grab-and-go" literally. He saw this bag on the patio and grabbed them and took off to the hammock where I later found him. Sawyer thinks the cheddar flavor is delicious and grabs them by the handful when he sees them out. Packing these up for our park, beach, and road trips this summer will be a breeze. Even better I don't have to worry about keeping them cold or spilling on the way there. Simple snacks make me happy.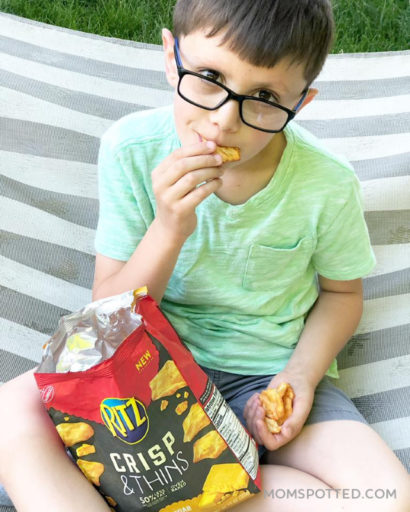 Want to give these RITZ Crisp & Thins a try for yourself? Head to Walmart where you'll find a great selection of flavors at an affordable price. You can find these RITZ Crisp & Thins in the chip aisle, but I also found this awesome display with all the flavors available.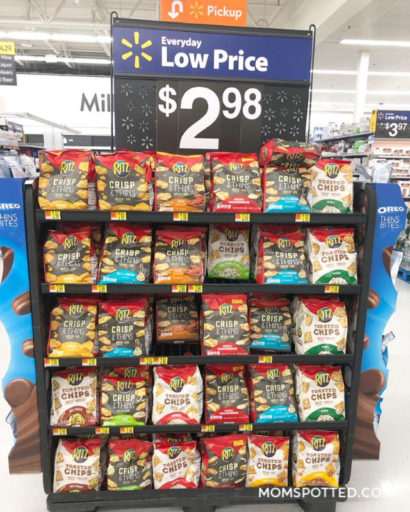 RITZ Crisp & Thins Summertime Sweepstakes
Enter this awesome Summertime Sweepstakes where you have the chance to win one of seven Walmart gift cards!
RITZ Crisp & Thins Summertime Sweepstakes
Additional Resources: