Slow cooker chili is pretty much my main go-to, save-the-day meal in the winter months. I can't tell you how many times its mid-afternoon and I realize I don't know what I'm going to make for dinner. I'm not interested in making a stop to the store so I hit up my pantry and see what I can make from what I have on hand. One main staple item I always have are beans.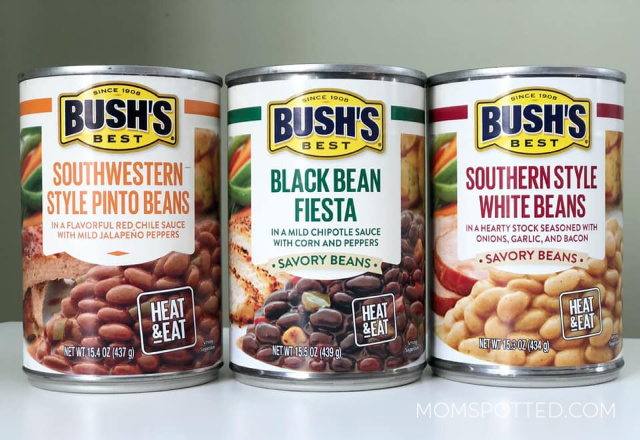 BUSH'S® Savory Beans are the newest addition to hit my pantry shelves. When I saw they were "Heat & Eat" I knew it would be good for those nights my kids chose to be difficult. I can make these as a side in minutes no matter the meal. I love that the Savory Beans all add a kick of flavor to spruce up some of my old classic recipes. I found them when I did our shopping trip recently at Walmart with all the other BUSH's beans I stock my pantry with.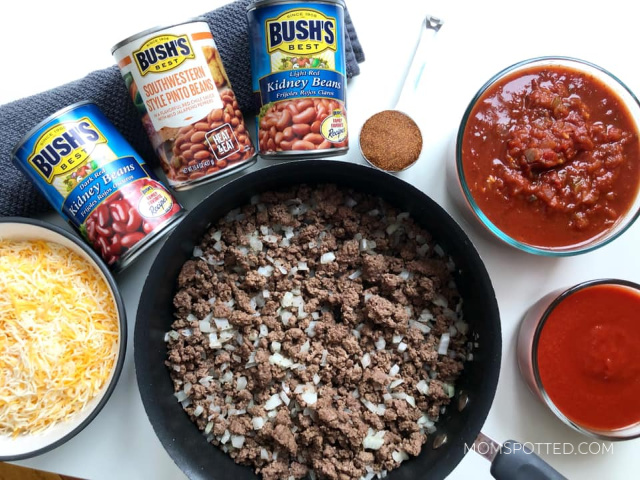 Three-Hour Slow Cooker Chili Recipe
Easy slow cooker chili recipe
Ingredients
1.25

lb

Ground Beef,

1

med

Onion, chopped

1

can (16 oz.)

No-Salt Added Tomato Sauce

1

can (15 oz.)

BUSH'S® Light Red Kidney Beans, drained, rinsed

1

can (15 oz.)

BUSH'S® Dark Red Kidney Beans, drained, rinsed

1

can (15 oz.)

BUSH'S® Southwestern Style Pinto Beans™​

2

jar (16 oz.)

Thick 'N Chunky Mild Salsa

1.5

tbsp

Chili Powder

2

cups

Mexican Blend Shredded Cheese
Instructions
Brown meat on the stovetop; drain. Saute onions and add the ground beef. Add to slow cooker with remaining ingredients except for cheese; stir. Cover with lid. Cook on LOW for 5 to 6 hours (or on HIGH for 3 to 4 hours). Stir occasionally.

Serve topped with the cheese.
This Three-Hour Slow Cooker Chili can be made in in the pot in about 10 minutes. It's come in handy on nights that we are all out of the house for sports or meetings. You can easily double batch it if you know more people are coming.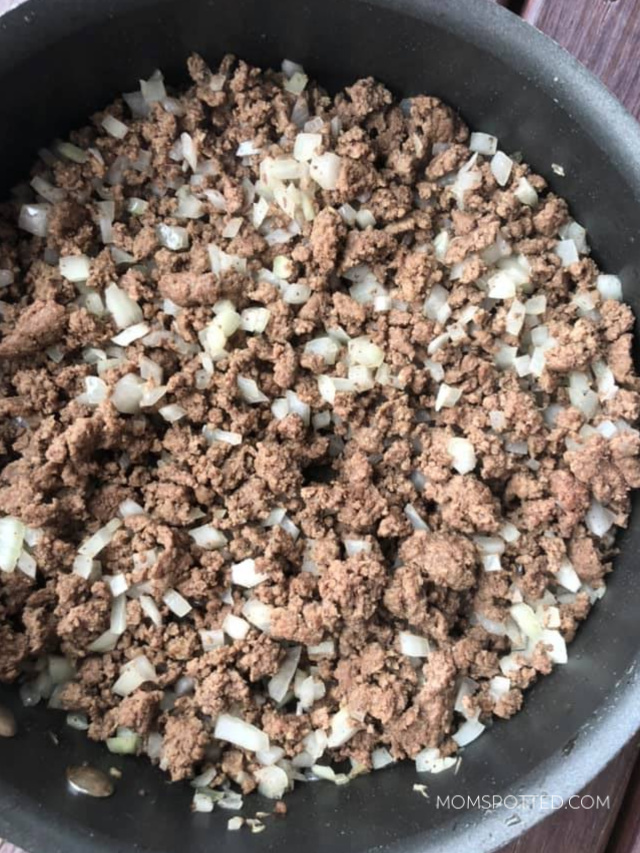 After I drain my ground beef, I like to use the same pan to saute my onions up real quick. I add in the meat and let it sit for a minute before sending them both over to the slow cooker.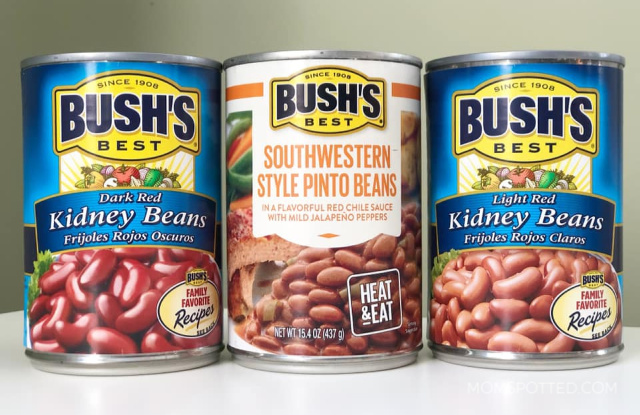 Add in all the remaining ingredients (except the cheese) and give it a good stir.
Our family has always loved BUSH'S® Beans, and I make sure to have multiple cans of all different varieties in my pantry at all times. They not only come in handy for my Three-Hour Slow Cooker Chili but for so many other recipes we regularly make like tacos, fajitas, nachos, and more. Did you know that after over 110 years, BUSH'S is still family-owned and operating out of Chestnut Hill, TN? Their products are delicious, real and honest, made with simple ingredients that I know I can trust when I use them in my family recipes.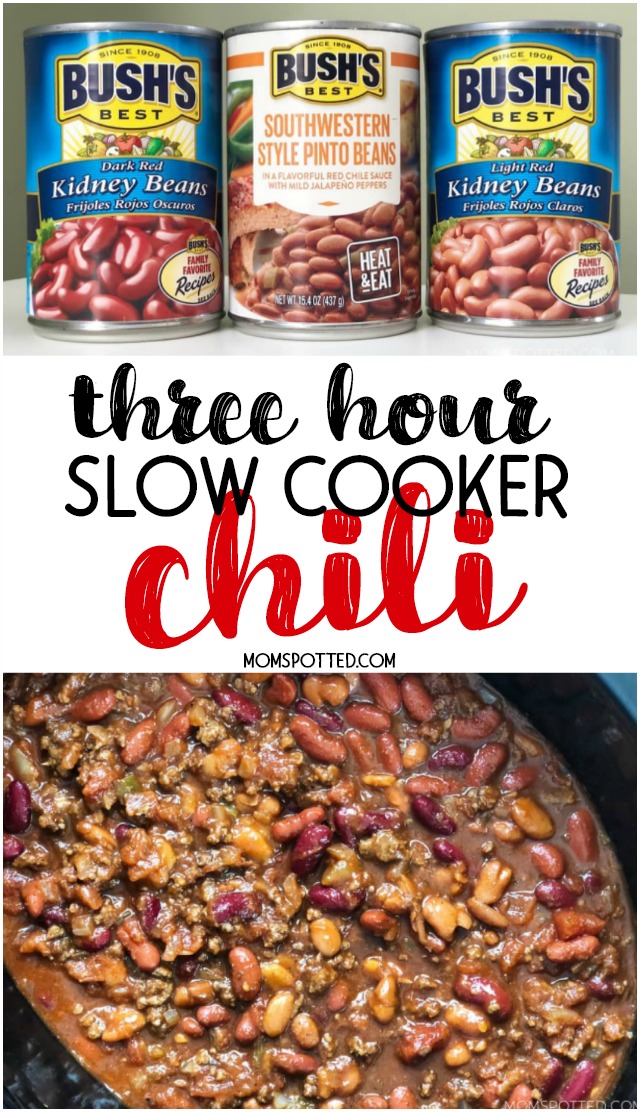 BUSH'S® Savory Beans are a great simple meal enhancer that can improve or inspire quick weeknight or everyday meals. You can find them at your local Walmart.
Additional Resources: