Christmas is right around the corner and sometimes shopping can be so tricky, time-consuming, and stressful! There are always those few people on your shopping list that seem impossible to shop for. If you are shopping for teachers, a parent, grandparent, friends, or neighbors UncommonGoods is a great place to find unique items to fit your budget. They have gifts for everyone for men, women, and kids. There are tons of products at UncommonGoods that are both really cool, well made, quality, and original to surprise those you love this holiday season.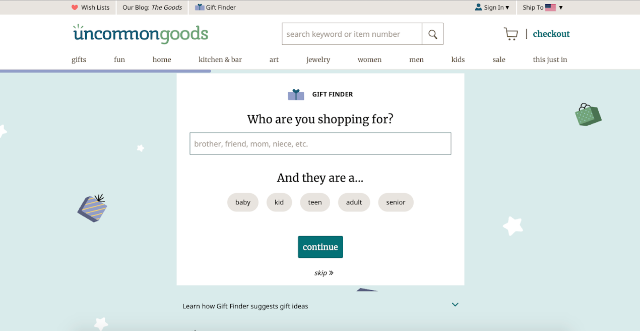 One of my favorite features on the UncommonGoods website is their gifts tab. The gift tab has options for you to search by price, interest, or occasion. It makes it so easy to find exactly what you are looking for. There are even gift ideas that you can personalize. I also love the easy to use gift finder feature. It walks you through just a few steps of who you are shopping for and then asks what their interests are. In just a few minutes you have a list of amazing gift ideas!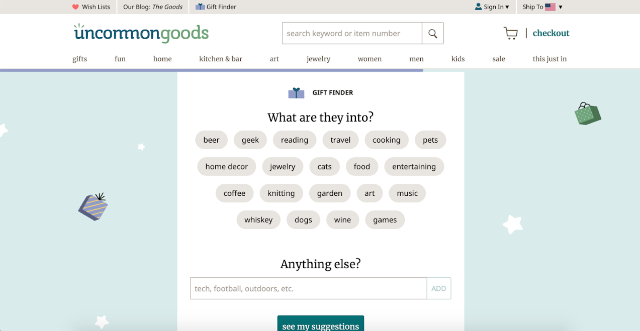 For my sports-loving husband, he would love the Playful Sports Mug, College Football Helmet Cufflinks, or the College Football Stadium Blueprint. The teenagers on my list can also be so difficult to shop for, but the UncommonGoods gift finder gave me so many fun ideas that I know my niece and nephews will love.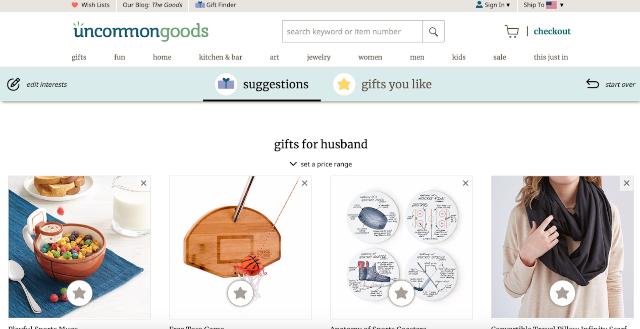 I spend a lot of time in my kitchen. I love to cook, try new recipes, and bake. The kitchen is the place where my family gathers and where we make a lot of our memories. I received the Reclaimed Wood Cookbook Stand and it is stunning! It is such a special gift and I plan on gifting one to my mother who helped to instill my love of cooking. The quality of the stand is amazing and it will be such a quality gift she and I can both keep forever.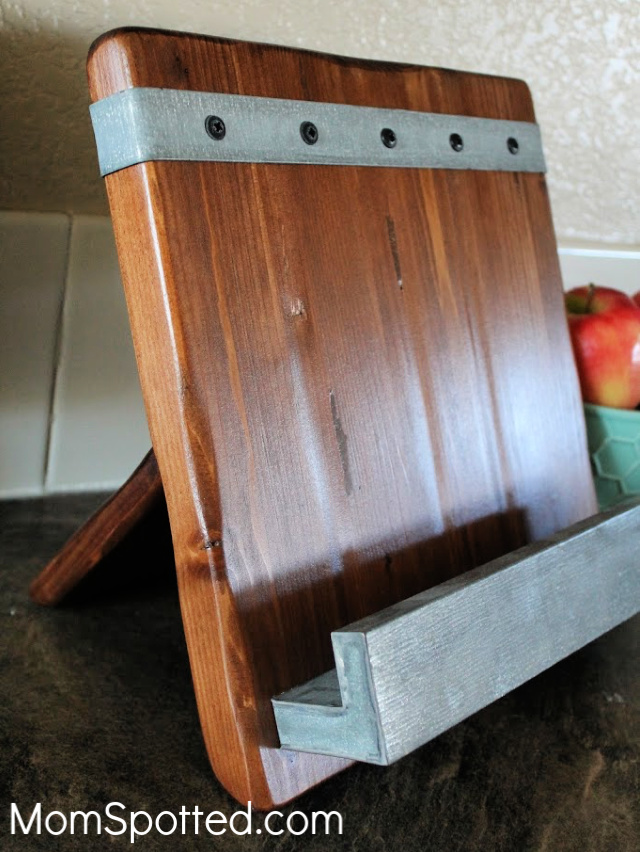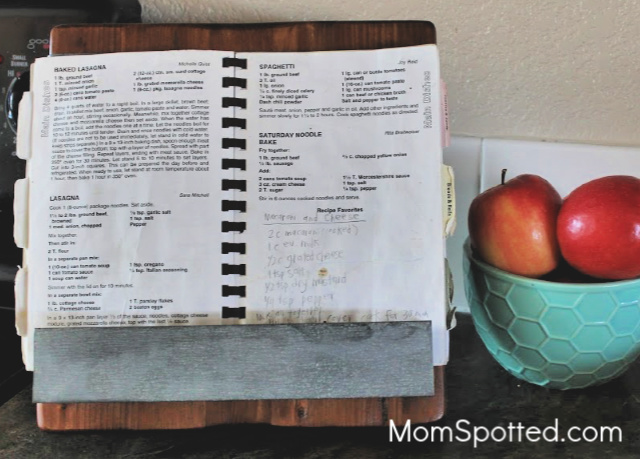 If you are looking for those last-minute holiday gifts check out the UncommonGoods website and use their Gift Finder! I love shopping from UncommonGoods for birthday gifts, anniversaries, baby showers, or wedding presents. Once you start finding fun finds through UncommonGoods you will never want to shop anywhere else.