I love taking pictures of my family and kids. I am always snapping pictures of my kids playing at home, at their sporting events, school activities, and just our everyday life. It is so easy to take pictures but it can be hard to get those pictures into actual printed photos! I have definitely fallen victim to just letting photos sit on my phone when I could be displaying them or sharing them with family.  KiiPix from Tomy is a brand new easy to use instant film printer. It doesn't require any batteries or apps, and in just a few minutes you can have pictures from your phone in your hand.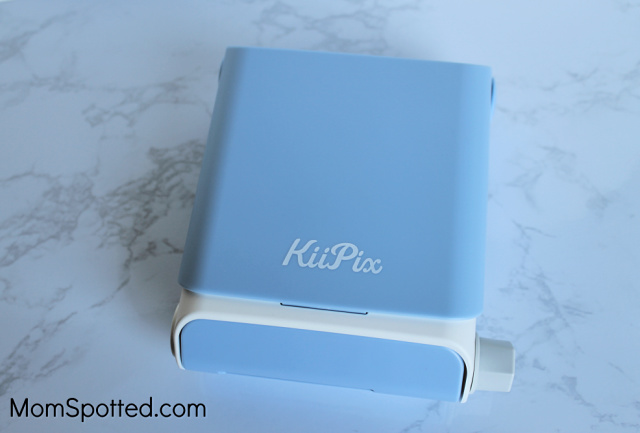 The KiiPix is so compact and is so easy to take anywhere. The KiiPix would be so fun for teenagers, or college students to take with them to school or anywhere they go. I love it for sending pictures to grandparents and for my kid's school projects. My daughter had an "All About Me" poster to make for school. KiiPix saved the day as it quickly printed out photos for us to stick onto her poster. The KiiPix uses Instax Mini Film and was so easy to set up. It really just takes only a few steps and you are ready to get printing photos.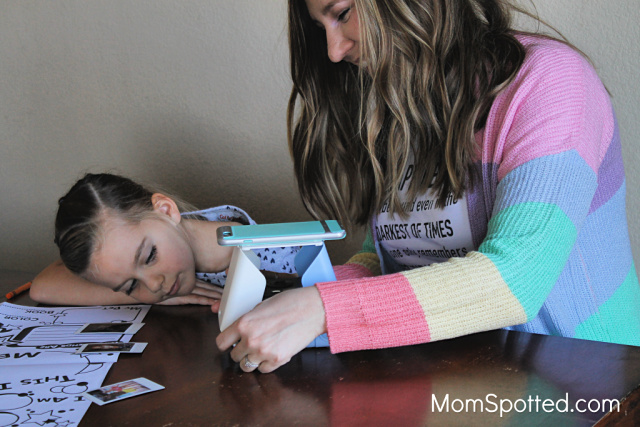 First, you open up the KiiPix and place the white frame on top. It has grippers on the side so your phone will not slide around when you place your phone on top. There is a mirror to make sure the photo is lined up in the frame before you print the picture. Then you press the shutter button only one time and twist the knob. As you twist, the knob KiiPix pushes out your photo! My kids are obsessed with watching the picture develop as it goes from white to color.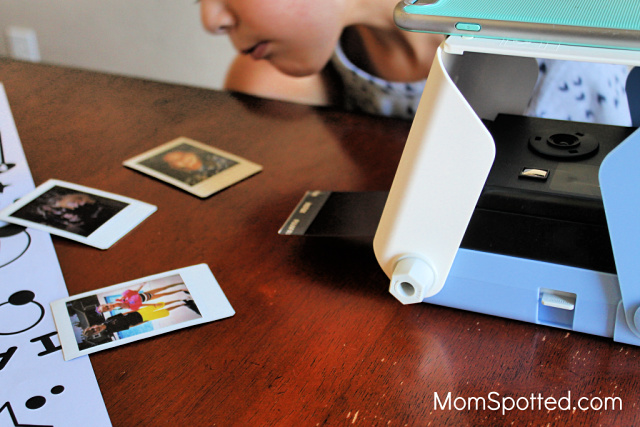 A few tips and tricks I learned while using the KiiPix is that you want to choose the brightest pictures you have with the most light. You also want to keep your phone brightness level turned all the way up and shut off your phone's sleep mode. The KiiPix won't print professional quality pictures but they are really fun to add to posters, dorms, to hang as decoration, or mail to family.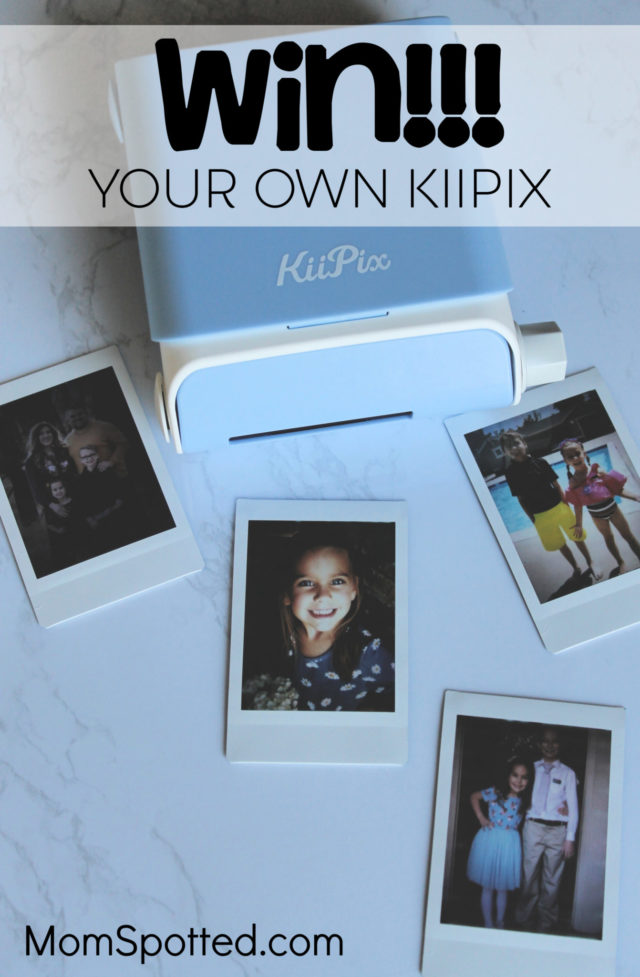 The KiiPix is so versatile and would be such a great gift. It retails for $39.99 and is available for purchase at Tomy, Amazon, or Walmart.
Right now (1) Mom Spotted reader has the opportunity to win (1) KiiPix!
To enter use the Rafflecopter form below. Good Luck!
Contest ends 10.15.18 at 11:59 pm. For Official Giveaway Rules click here. U.S. Residents only.