For some reason, I always think I'm going to have time to catch up on things in the next season. Then that season rolls around and it seems like it's the busiest one yet. With fall we started the school routine back up and along with school comes all the other activities that go along with it from swim lessons to soccer practice. I often have healthy snacks prepared for in between to hold them over but I often love to provide them with treats that I know they love. Entenmann's Little Bites Muffins are one of their favorite on-the-go snacks.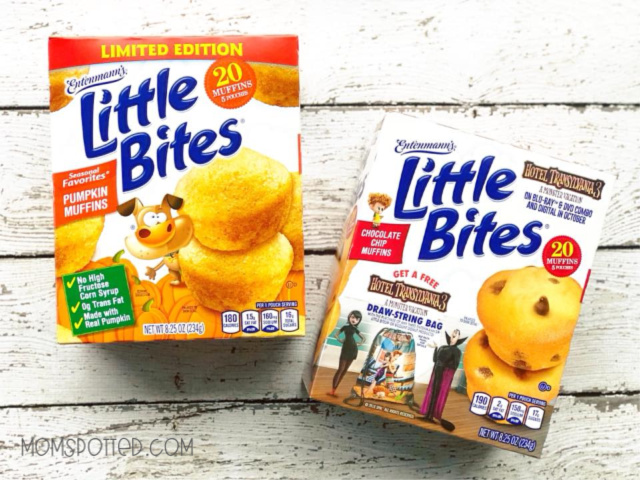 Entenmann's Little Bites Muffins come in all different flavors. Little Bites® Party Cakes are Sawyer's year-round favorite but right now we're grabbing all the Little Bites® Pumpkin Muffins we can find! They are available everywhere you normally grab your favorite Entenmann's Little Bites. Now, when I sip my pumpkin spice coffee during all our favorite fall activities like corn mazes and pumpkin picking, I can provide some pumpkin muffins for the boys as a job well done.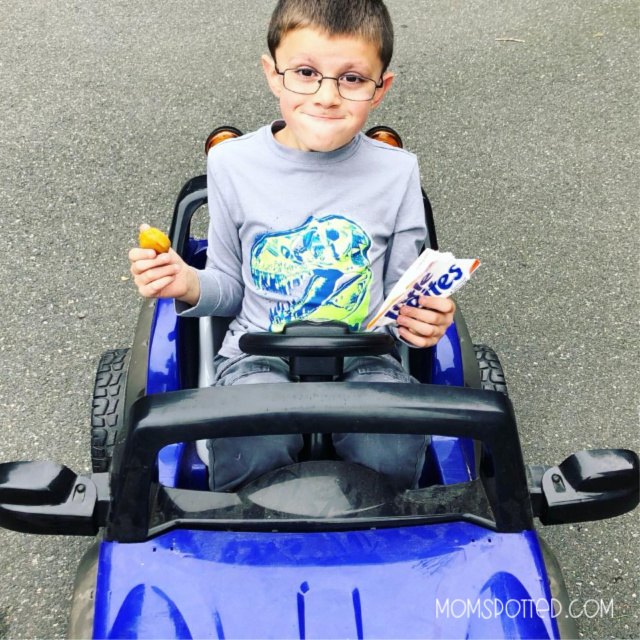 The convenient, pre-portioned pouches make it easy to stash them in the car, your soccer bag, or even their lunch box. Entenmann's Little Bites Muffins are always baked soft and made with real ingredients. The new seasonal pumpkin muffins use real pumpkin! Plus, with only 180 calories per pouch, Little Bites® Pumpkin Muffins never contain high fructose corn syrup or trans-fat! They are a win-win snack in my mom book if you ask me.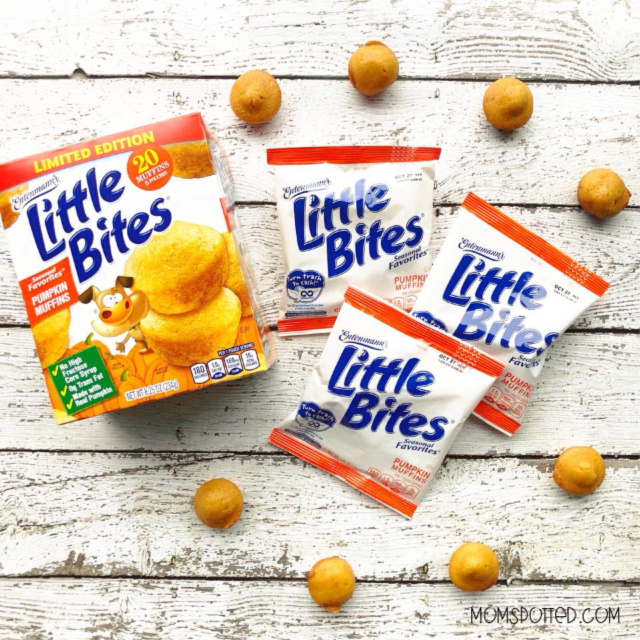 From September 1 to December 31, TerraCycle is kicking off the new school year with a huge giveaway with Entenmann's Little Bites. By saving all the Little Bites wrappers from your kid's muffins you could win! The grand prize winner will be awarded 50 boxes of Little Bites®, four custom collection bins, $500 in TerraCycle points and more! More information about the Entenmann's® Little Bites® and TerraCycle contest can be found here.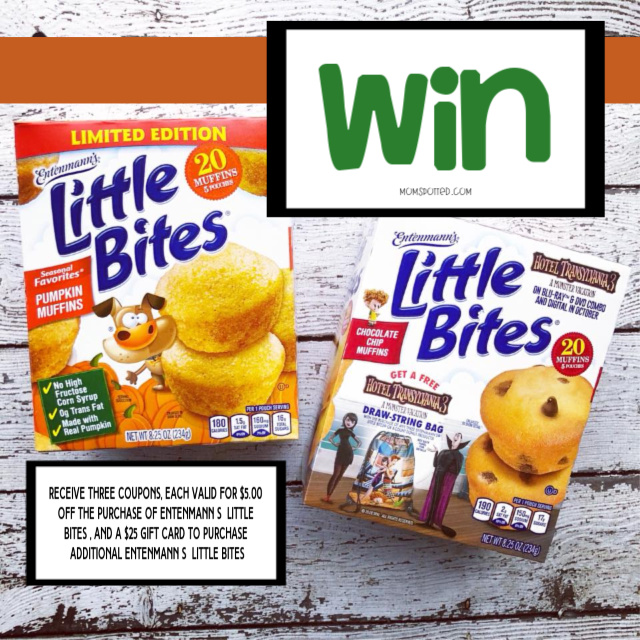 Right now (1) Mom Spotted reader has the opportunity to win (1) Entenmann's Prize Pack consisting of a $25 VISA digital gift card & (3) Coupons for Free muffins. To enter use the Rafflecopter form below. Good Luck!
Contest ends 10.22.18 at 11:59 pm. For Official Giveaway Rules click here. U.S. Residents only.