This year my two oldest boys are both up at the high school. It really seems so surreal to me that my oldest is going to graduate in June. My middle has really taken a liking to the big school and it's definitely been helpful that my oldest has been there to help guide his way. Mornings around here certainly have changed since they are both off so early now. It's been quite the mad dash getting used to the new routine. Each morning when I wake up both boys have already showered. I'm greeted in the hallway immediately every morning. Not by my boys though, but by their AXE. If you have a teenage boy, you likely know exactly what that means.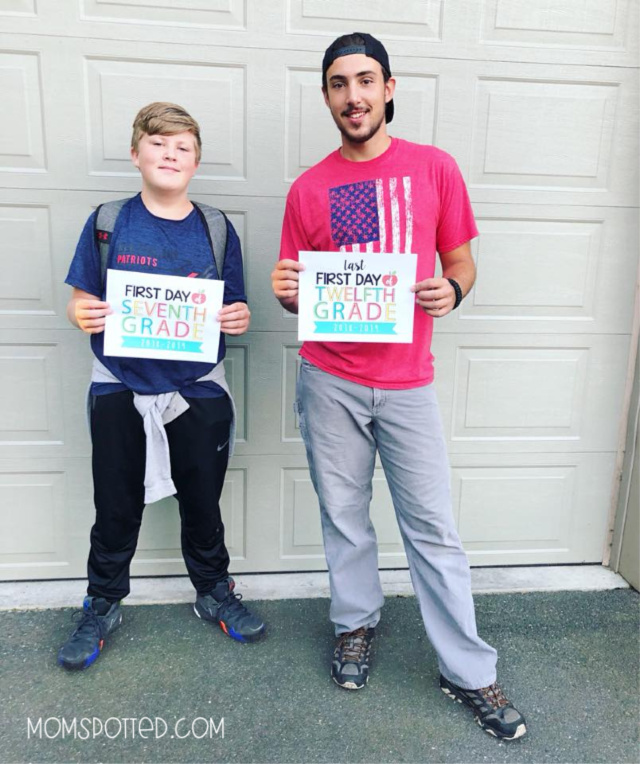 AXE Products were definitely the first personal care products that my boys have ever requested by name. They really like all the scents, especially the blue Pheonix scent they carry. They like it so much they stock up the whole line of Pheonix products, such as the shampoo & conditioner, deodorant, and the body wash.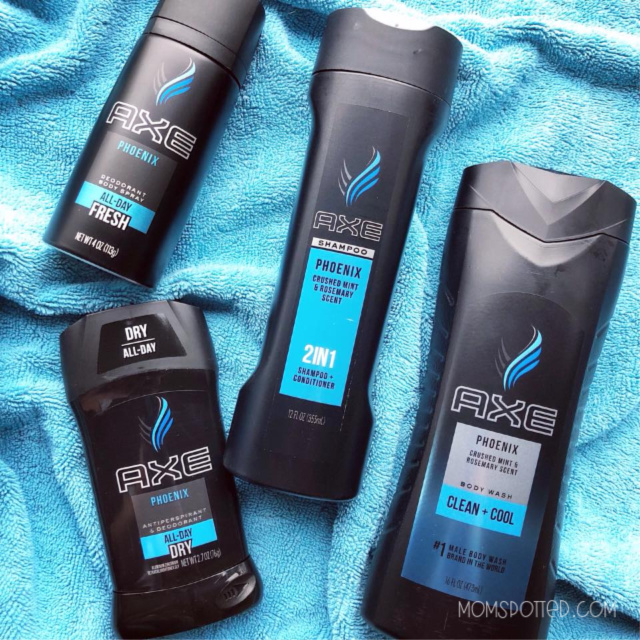 Here's what my boys are currently wearing. If you have a teen boy or an almost teen then this is definitely on their want list. Can you believe they like it so much I can even wrap it as gifts under the tree come Christmas?!
AXE Phoenix Deodorant
It is a classic, fruity fragrance featuring lavender, geranium, and citrus. Its earthly composition and subtle blend of wood and fruit refresh the senses. AXE Deodorant goes on smoothly to provide all-day freshness and odor protection to keep you confidently fresh for longer.
AXE Phoenix 2 in 1 Shampoo and Conditioner
Give your hair the ultimate clean with AXE Phoenix 2-in-1 Shampoo and Conditioner. This special formula will strip away the dirt, grime and hair products of the day to leave you with fresh, clean hair. This 2-in-1 formula has an invigorating mint and rosemary scent that smells clean and fresh and will stay with you all day. You'll love the convenience this two-in-one hair treatment brings to your shower routine, whether for rushing out the door quicker in the morning or for taking up less space in your gym bag for a post-workout cleanup.
AXE Phoenix Body Wash
A classic, fruity fragrance featuring lavender, geranium, and citrus. Its earthly composition and subtle blend of wood and fruit refresh your senses every time. Fill your palm and work into a foamy lather. Rinse thoroughly and finish with your favorite Axe fragrance.
AXE Phoenix Body Spray
Feel fresh and cool. Anytime. Anywhere. (Except maybe the sauna.) With a fruity mixture of lavender, geranium and zesty citrus.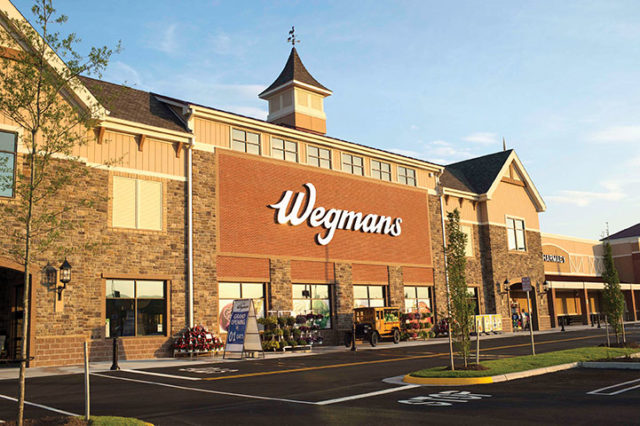 Do you shop at Wegmans? If so, you have to see their latest deals on Checkout 51! Hurry, because their latest deal to get $1.50 back on ANY AXE product at Wegmans, expires soon!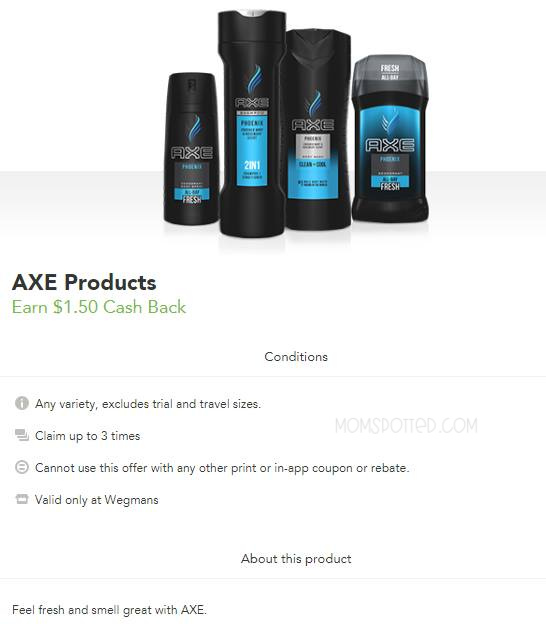 With this great deal, you can really stock up on extras! This is great because between soccer games and cross country meets there have been some interesting smells around here. I'll take the greeting of AXE Products any day over that! And believe me when I tell you that AXE products really will take all that smelly stink away and give you back those cute, handsome kids you knew you had!