Halloween is just around the corner. The boys have already been asking us about going trick or treating and what costumes they want to get. We have multiple events that we go to and it's good to have options. We were recently sent a couple Dr. Seuss costumes to make all our costume changes simple.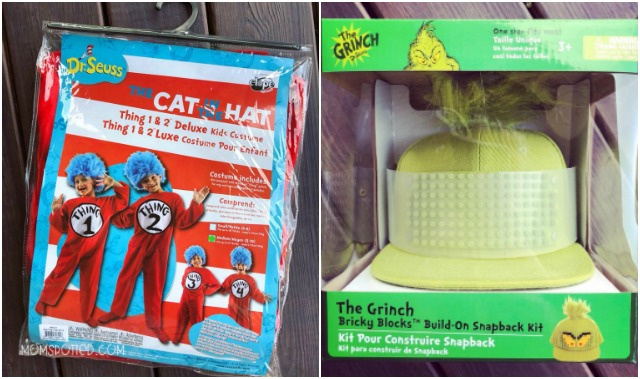 First up for Sawyer to try was the Grinch Bricky Blocks Hat. Out of the box, it was fairly easy to use but for redesigning bigger hands will definitely be needed for continued play with this hat. We used the box it came with as a guide to design it. It had several different suggested patterns for us. This hat is adjustable and fits most kids-even adults!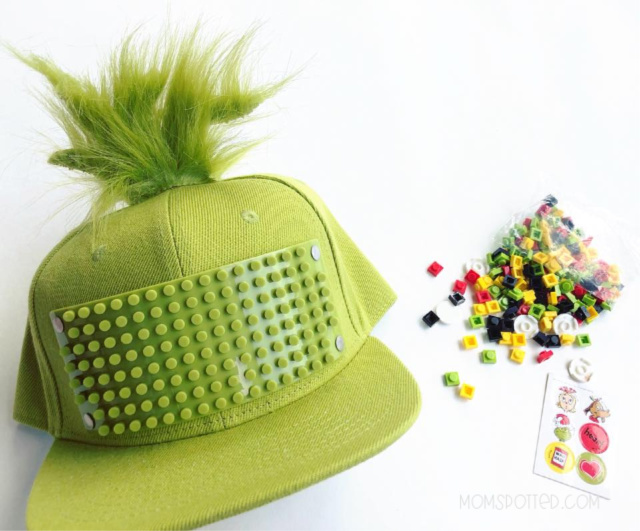 Sawyer really loved the original Grinch eye look. You could easily buy green sweats and finish this costume off with a little DIY creativity. We are going to keep it just like this and use it when we are allowed to wear a hat to school. It will be perfect for a Holiday hat, Crazy Hat Day, Halloween, and so many others. It's a quality hat that will last and I know the pieces aren't going to fall off and become a distraction at school. It's also compatible with most major brick-building systems so your brick-building ideas are endless!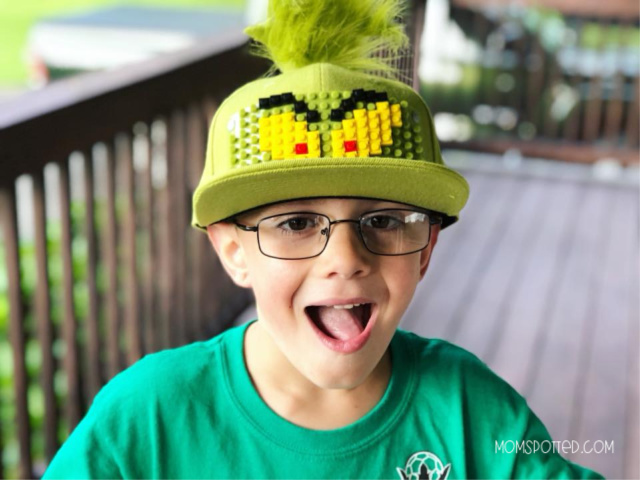 We also received this 'Thing 1&2' Costume from the Cat in the Hat Dr. Seuss. We love costumes like these, They are great for any event, allow for free movement, and you can wear anything under them. If it's cold in October when you go out (like here!) then you always look for a good costume that you can put your kid in a few layers underneath. It was much better made than I had expected. Sawyer was able to change in and out and run all around the yard and it held up really well.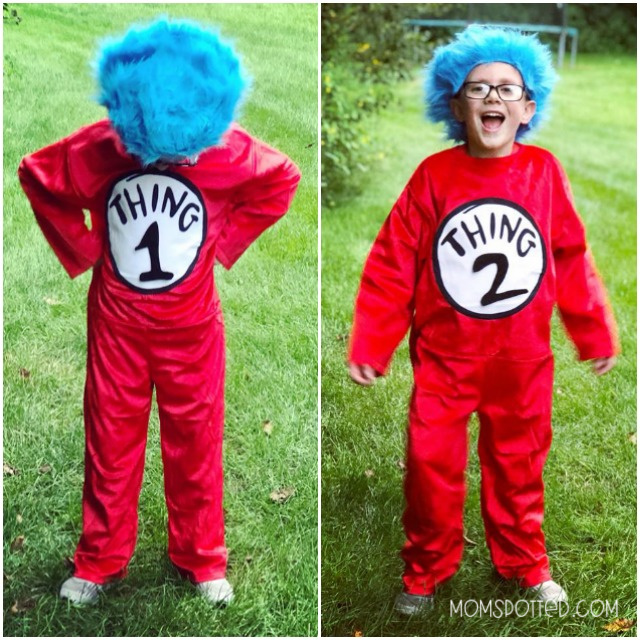 The costume included the wig and I was pretty impressed with how it was put together. All my kids were temperamental whenever it came to putting things on their heads. Add in a pair of glasses and things get even more difficult. The trim around the edge of this wig takes away all the scratchy parts. It also allowed it to go around his ears nicely never messing with his glasses. It gave him a pretty snug fit and I was impressed that it meant he wasn't adjusting it every other minute.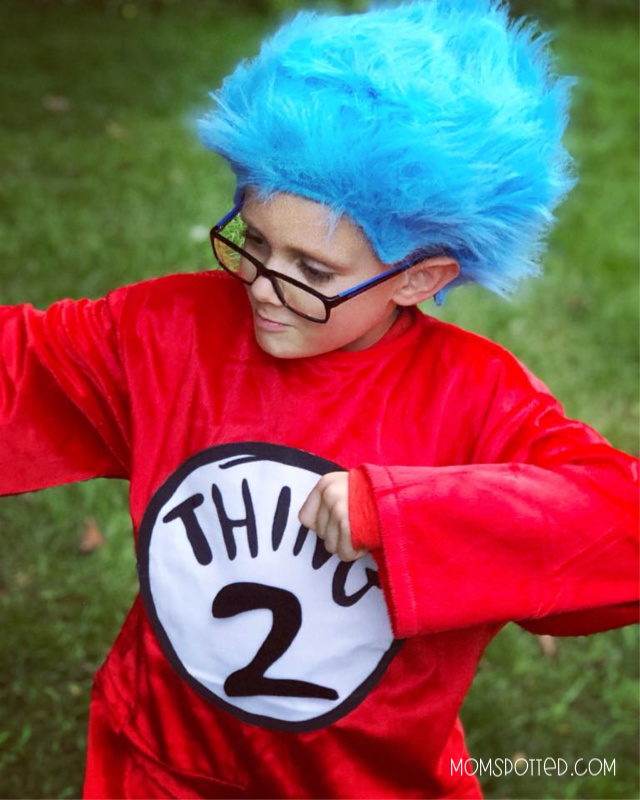 These Dr. Seuss costumes would be great for all your costume party ideas this Halloween season but they are also great for all the other Dr. Seuss days we have fun celebrating throughout the year. We even have a Dr. Seuss museum here where we live! This comes with attachable felt numbers 1-4 with is great for twins or siblings
You can purchase both these Dr. Seuss costume ideas from Elope. Use their store locator to see if they have a store near you!