My family has had such a great summer! Lots of swimming, adventures, BBQ's, and late nights. Both of my kids also really love art and crafting projects. Pentel recently released some new pens that have been so much fun for our crafting projects called Pentel POP. The three new lines of pens are called: Sparkle Pop, Milky Pop, and Solar Pop. We have had so much fun with these pens this summer! Not only are they great for everyday use in my planner and jotting down notes, but my kids are obsessed with them. Pentel Pop pens are so unique, write smoothly and are some of my favorite pens I have ever used.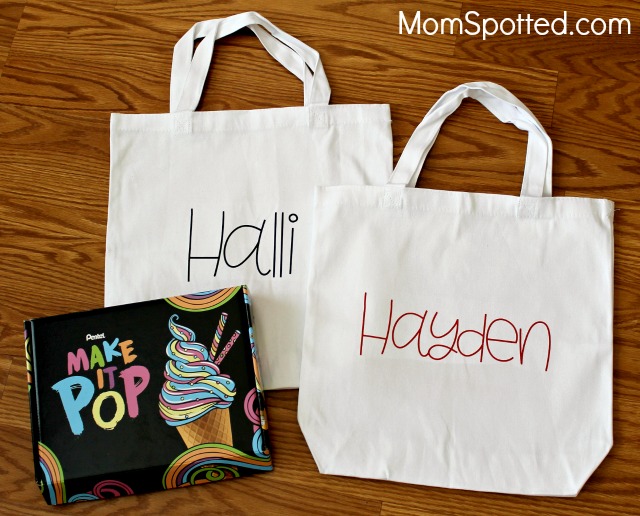 My kids love to go to the library and check out new books. To help carry all of our favorite books we decided to make our own personalized library totes with our Pentel Pop pens. We used cookie cutters and stencils to trace shapes. My kids colored and doodled all afternoon. Each pen is so unique and adds so much personality to their totes.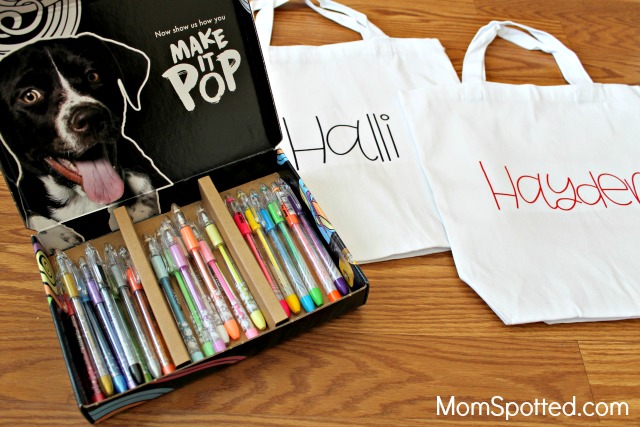 Sparkle Pop pens are so pretty and add a shimmer of color to all of your projects. They have new innovative, reflective, and sparkling iridescent ink that is ultra-glittery. My glitter obsessed five-year-old little girl asks to use them every day! They are so sparkly. The color also looks different on white paper or black paper, so it is like 2 colors in 1!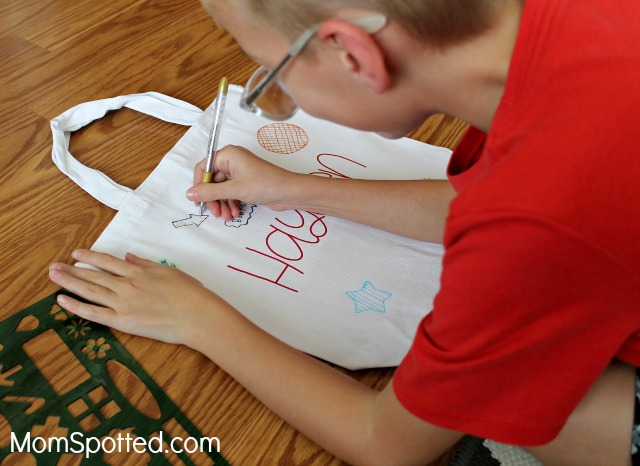 Milky Pop pentel pens are so nostalgic for me. I loved milky ink pens when I was a kid. The pastel ink colors really stand out and bring so much personality to a page. They especially look amazing on dark colored paper. The pastel ink is so vivid and really pops. They are great for invitations, greeting cards, drawing, and more.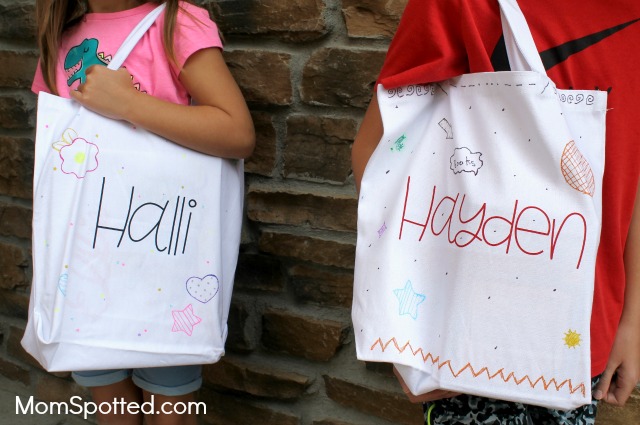 Solar Pop pens are a pop of vibrant fluorescent neon color! They are so fun and my 9-year-old loves them because the unique ink glows brightly under a blacklight on white paper. We actually have a black light and my son has loved coloring with these pens in the dark. He likes making solar systems and galaxies with the pens.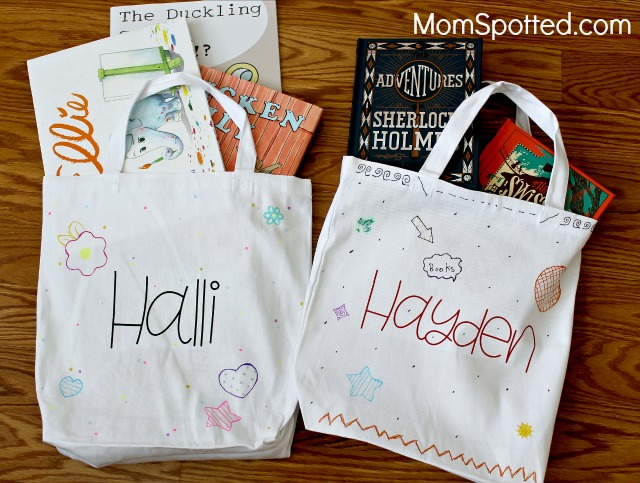 These Pentel Pop Pens are so great for crafts, scrapbooking, note taking, doodling, gift cards, and more!
Right now (1) Mom Spotted reader has the opportunity to win (1) prize of $40 worth of assorted Pentel POP products.
To enter use the Rafflecopter form below. Good Luck!
Contest ends 8.20.18 at 11:59 pm. For Official Giveaway Rules click here. U.S. Residents only.