My kids start the countdown for summer in May even though we don't usually get out of school until the end of June. Life has been one celebration after another this year. I love that we have so much to be grateful for but my time and my creativity has been on the decline. We had a last minute family gathering over Memorial Day weekend and made this fun easy Red White & Blue Cookies with NILLA Wafers we had in the pantry. They were so simple to make and everyone loved them at the get-together.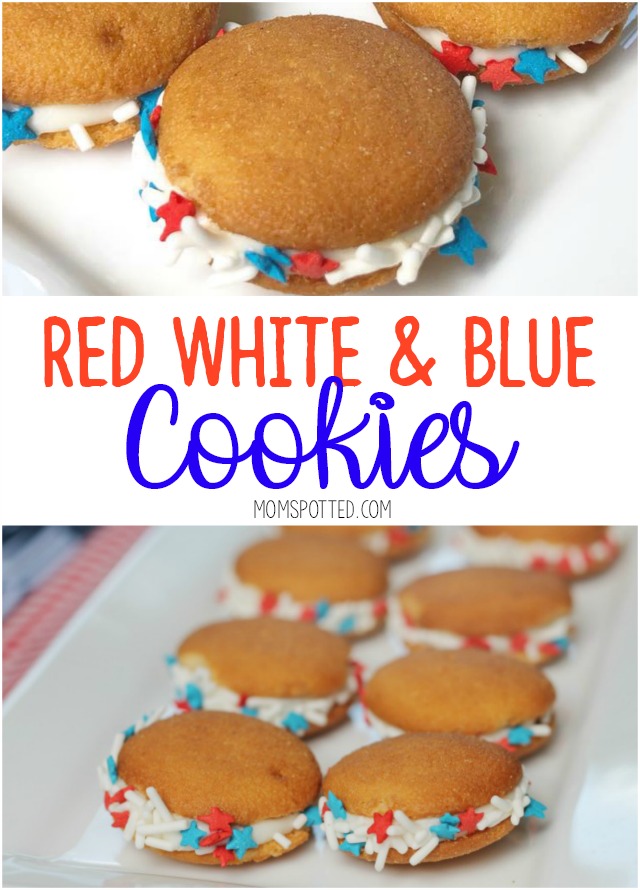 You won't need much to make these Red White & Blue Cookies. You might even have all of it on-hand.
NILLA wafers
Red White & Blue Sprinkles
Vanilla Frosting
Cake decorating bag and tip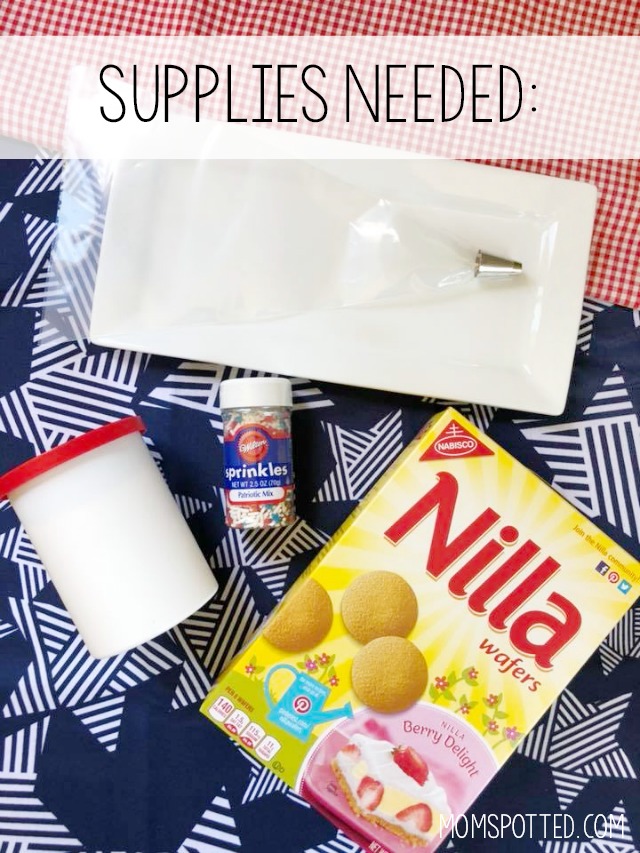 I laid out a bunch of the NILLA wafers on a piece of parchment paper and then put the frosting into the decorating bag and added just enough frosting to the back of each cookie to come to the edges and let the sprinkles stick to it.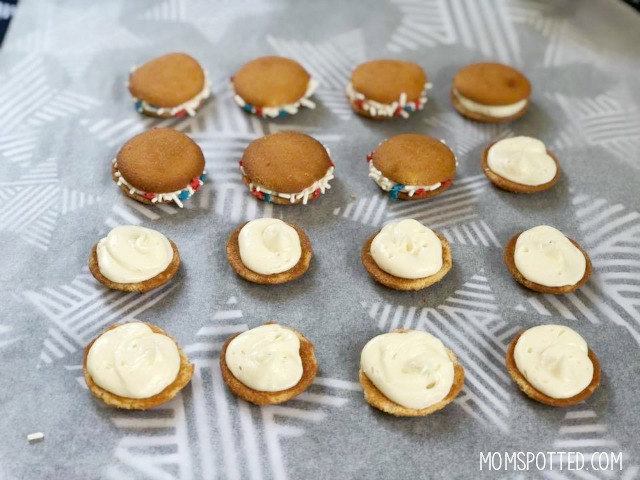 I poured my sprinkles into a small bowl and turned the cookies so all the sides could have sprinkles. This is a great activity for any small hands that may be helping you make these fun cookies. I know my little guy loves to make sure he can catch as many sprinkles on each cookie as possible.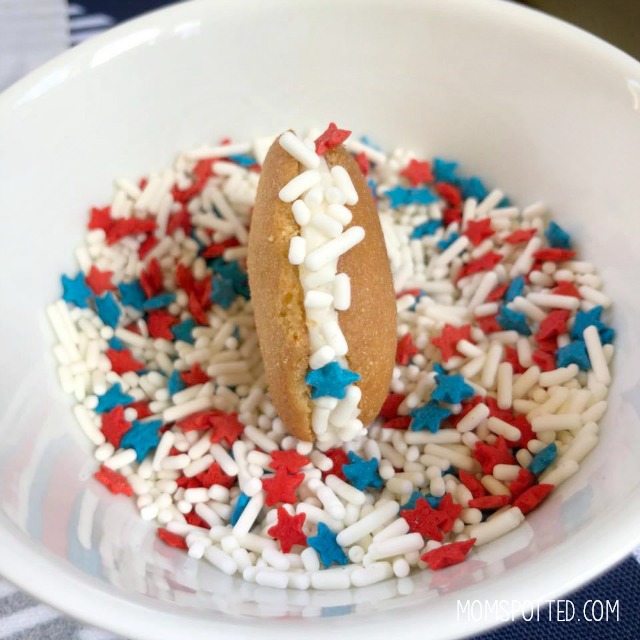 I placed the cookies onto a serving platter when we were done. I could have easily made them the day before and stacked them in containers. I always love when I can prep something in advance. These Red White & Blue Cookies with NILLA Wafers will definitely be a go-to for our upcoming 4th of July party! They are an easy, summer entertaining, no-bake recipe solution!
I love that we can make these for any occasion just by switching up the kind of sprinkles we use. We could easily change the color of the frosting too!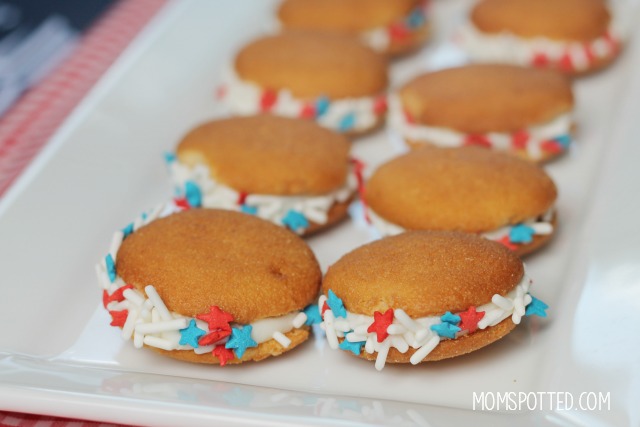 You can find more great recipes using NILLA Wafers here: http://goic.io/SkrhFs You can purchase NILLA Wafers and Lemon NILLA Wafers at Walmart for your next summer party.
Before you go make sure to enter this great giveaway for Walmart gift cards!
Prize: 1 $200 Walmart Gift Card Grand Prize and 6 $50 Walmart Gift Card Prize Winners
Dates: Tuesday, May 15th – Thursday, July 5th
NILLA Wafers at Walmart Sweepstakes

I-C will randomly select winners from all program entries and will facilitate fulfillment of the winning prizes 7 WINNERS
GET SOCIAL:
NILLA Twitter: http://www.twitter.com/nillawafers
NILLA Facebook: http://www.facebook.com/nillawafers
NILLA Instagram: http://www.instagram.com/nillawafers