Towards the end of the school year, I start really struggling to try to find yummy lunches my kids will be excited about eating. My 3rd grader has said he doesn't want one more sandwich and no more chicken nuggets! I don't blame him either, it is hard finding yummy lunches that will either stay warm or stay cold. It is so frustrating when he comes home from school and he has only eaten a few bites of lunch because the fruit had gone warm or the entree is cold. The OmieBox has saved the day when it comes to lunchtime. It is such a brilliant little lunchbox that is an insulated bento box. It is durable and is able to give us all sorts of hot and cold lunch options.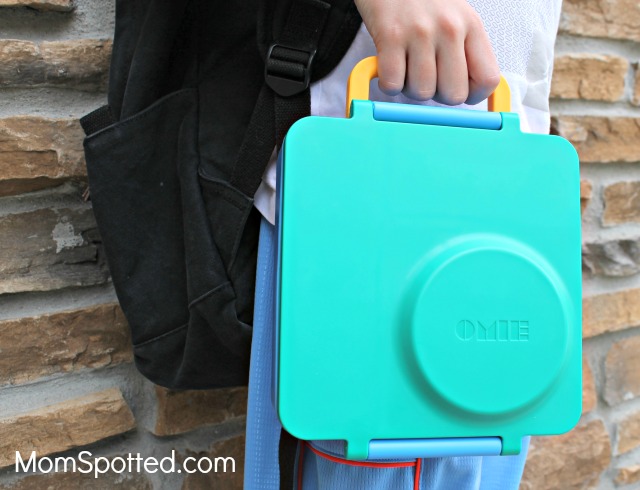 OmieBox was created by two parents who were also frustrated with their kids only eating a few bites of lunch. Since the OmieBox is an insulated you can have both hot food and cold food in the same lunch! It is a compact little box that is perfect for a backpack or is easy to carry. Even though it is compact it holds a lot of food! There are 3 leak-proof compartments in the OmieBox. I was so worried at first to test these. Hayden loves pears for lunch, but it has always been a challenge to keep the pear juices from leaking all over. The OmieBox stood up to the test! His food stayed separated and was mess free. The pears stayed where they should and stayed nice and cold.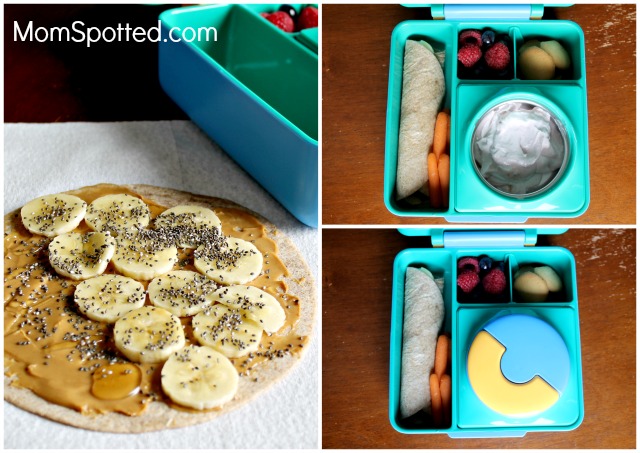 One of our favorite features of the OmieBox is the built-in vacuum insulated stainless steel bowl. It has an easy twist on and off lid so that he can open his lunch all by himself. Even my preschooler can open it without assistance which is so nice. My son has taken spaghetti or hamburgers to school and it stays warm by lunchtime. He has also carried yogurt in the bowl and it stays cold. I love that little bowl. It also easily lifts out so we can use the compartment for other lunch options.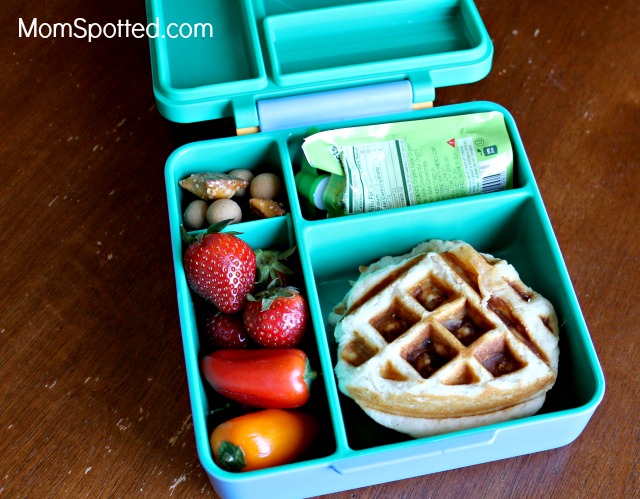 The divided sections of the tray are the perfect width and depth. They hold so much food and are perfect for little hands to eat out of them. The OmieBox also comes with an extra divider. It may be little but it is possibly my favorite feature. It easily slides in and out of the long sections of the OmieBox so I can easily have more options to pack for lunches. My son especially loves when I make a little space just for a little treat with it.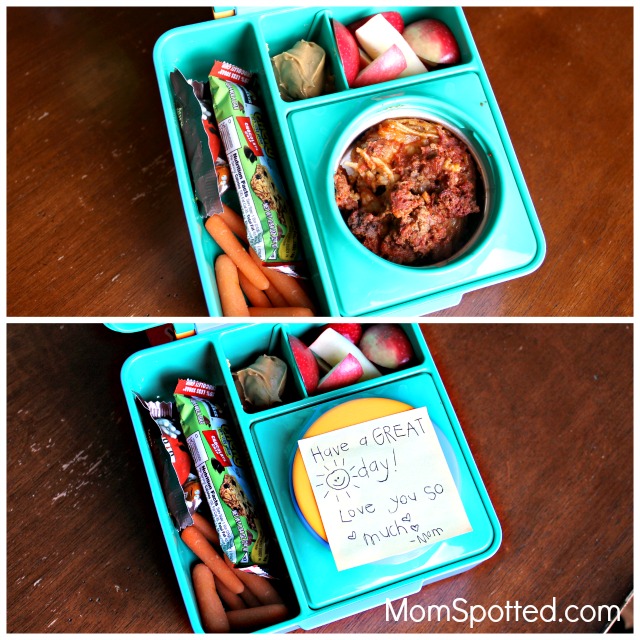 The OmieBox is BPA-free, phthalate-free plastic has an easy to carry built-in handle, leak-proof and top rack dishwasher safe. I have only washed it by hand because it has been so easy to wipe out and clean with hot soapy water. It cleans up like a dream and still looks brand new.
The OmieBox is great for school lunches but I already know it is going to be coming everywhere with us this summer! It also comes with lots of adorable and fun colors. Your kids will love eating their lunch and snacks out of their OmieBox.
SaveSave
SaveSave