Both of my kids are obsessed with STEM projects and toys. STEM stands for science, technology, engineering, and math. My third-grade son Hayden especially loves it. He is involved in his school's robotics club, he loves coding at home and says that he wants to be an "inventor scientist" when he grows up. I am constantly trying to find new toys, and games to help encourage his love of STEM. E-Blox is his new favorite toys. E-Blox® has so many great and educational toys. They want kids to "Learn by Building."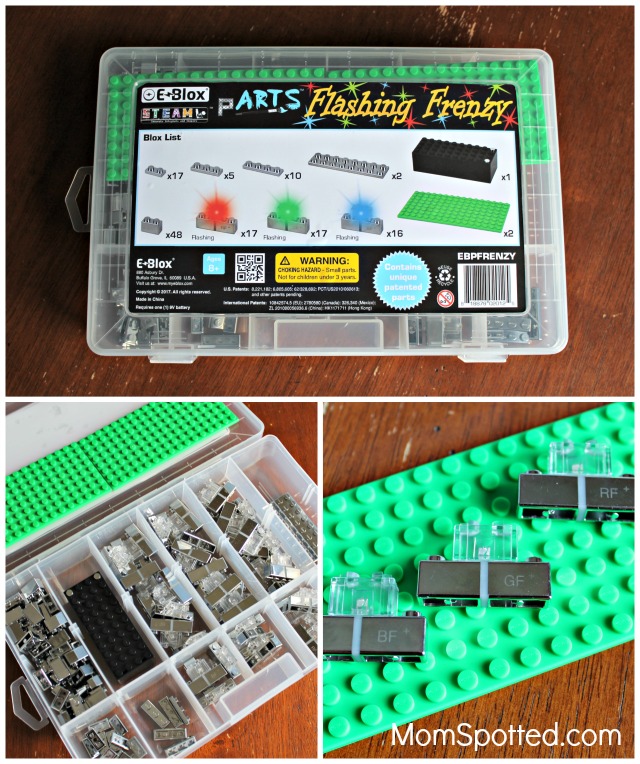 E-Blox are unlike any other building blocks you or your kids have ever played with before. E-Blox pARTS blocks are tin-plated blocks that connect to a battery block which then power the electrical components of the blocks. There are no wires and are totally safe for your kids to learn about electric circuits. Hayden loves the pARTS Flashing Frenzy E-Blox. Flashing Frenzy includes 125 of the patented tin-plated blocks as well as 50 LED flashing light blocks. The flashing bricks are red, blue, and green. They are so much fun and look so cool when they flash. He has built walls, houses, castles, and all sorts of things with these blocks. It has been interesting to watch him realize he can't just put bricks together however he wants. He has learned which positive and negative sides need to go together to keep building an electric current. It has been so fun watching his creations flash to life.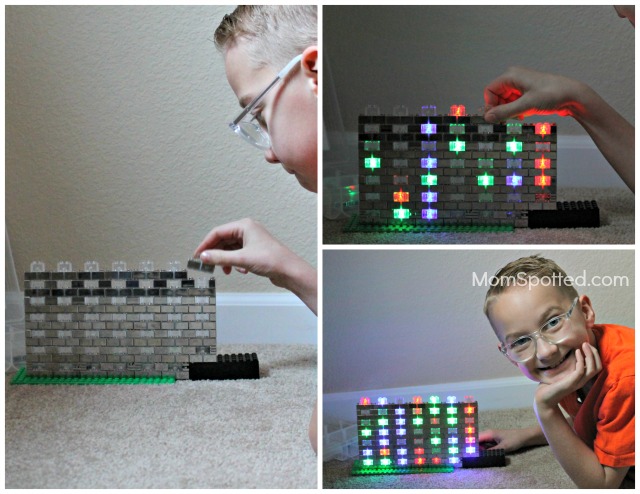 Hayden also really enjoys playing with the E-Blox Circuit Builder 120. The Circuit Builder 120 was the winner of Creative Child Magazine Creative Play of the Year, and Product of the Year for 2017. This is another great toy that helps teach kids about electricity and currents. With the building bricks and parts in the Circuit Builder, Hayden has made a motor spin a little fan around, lights go on and off, and made an alarm. With the Circuit Builder contains 46 parts and can build 120 different projects. I really love that the Circuit Builder is also compatible with his other pARTS E-Blox. Hayden has made some really cool projects.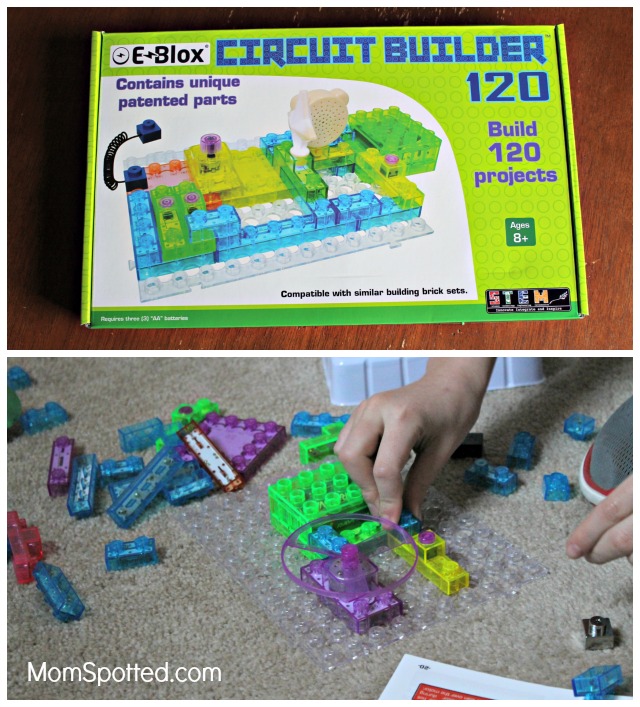 E-Blox have become the toys Hayden rushes home to. He immediately wants to build, invent, and create new designs and experiments. E-Blox are so amazing and I really appreciate the quality. They will be building blocks and toys that I will keep around forever. E-Blox has also been a fun toy for Hayden to start teaching his little 5-year-old sister more about STEM.
If you have a kiddo with an upcoming birthday or are looking for fun STEM projects to do this summer E-Blox are it! They have such a wide selection of amazing toys that would provide lots of learning and fun.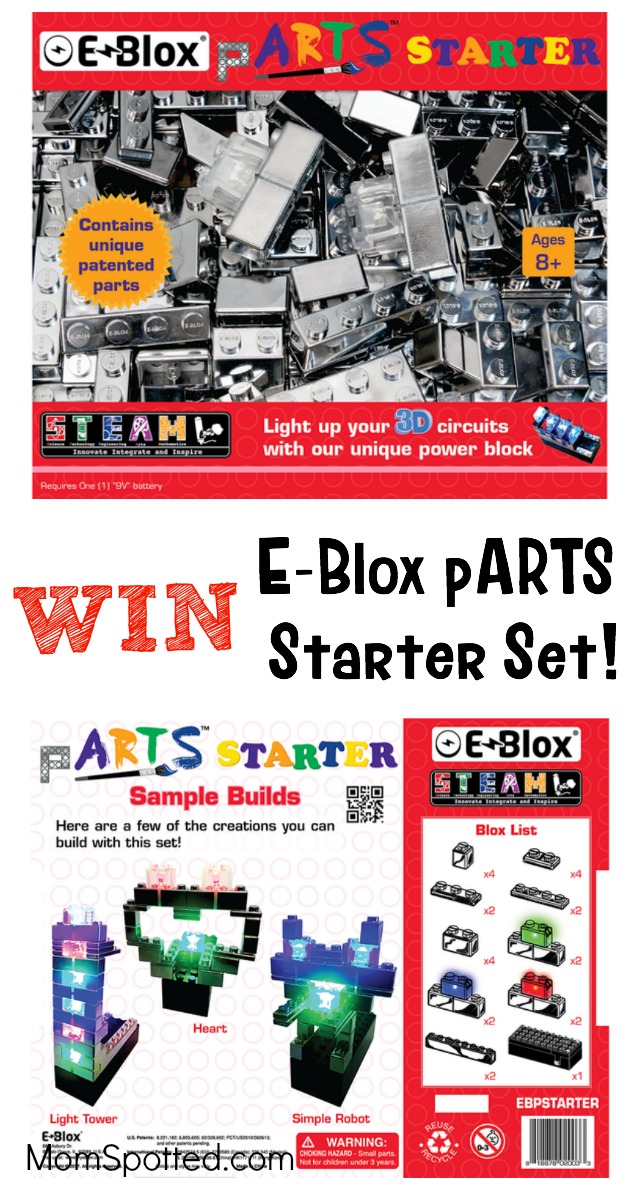 Right now (1) Mom Spotted reader has the opportunity to win (1) E-Blox pARTS Starter Set.
To enter use the Rafflecopter form below. Good Luck!
Contest ends 4.30.18 at 11:59 pm. For Official Giveaway Rules click here. U.S. Residents only.
Contest ends 3.12.18 at 11:59 pm. For Official Giveaway Rules click here. U.S. Residents only.Contest ends 3.12.18 at 11:59 pm. For Official Giveaway Rules click here. U.S. Residents only.Contest ends 3.12.18 at 11:59 pm. For Official Giveaway Rules click here. U.S. Residents only.Contest ends 3.12.18 at 11:59 pm. For Official Giveaway Rules click here. U.S. Residents only.SaveSaveSaveSaveSaveSave
SaveSaveSaveSave
SaveSave
SaveSave