I have a love-hate relationship with winter. I really don't mind the cold and I love wearing lots of warm layers, boots, drinking hot chocolate and lots of snuggles with my kids. The hardest part of winter for me is how dry it is! During the winter my family and I are constantly battling dry skin. It is so hard keeping our skin hydrated and moisturized. My hands and my daughter's hands are especially terrible. A good moisturizing lotion is part of our daily routine to be proactive and prevent any sore dry hands.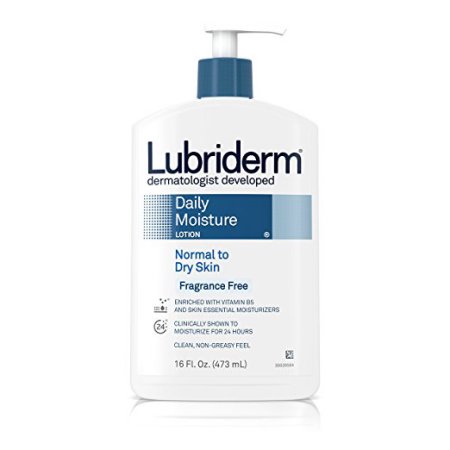 Lubriderm is always the lotion I turn to. We have bottles of it in all of the bathrooms, next to the kitchen sink and scattered throughout the house. Bottles throughout the house make it easier for my kids especially to remember they should grab a quick pump of lotion. I prefer Lubriderm to other lotions because it absorbs so quickly and is not greasy at all. My dermatologist recommended Lubriderm to me for my entire family because it is fragrance-free and will help moisturize for a full 24 hours. It is perfect, especially for my daughter's sensitive skin. It doesn't ever burn or irritate her dry skin and just gives her skin the hydration it needs.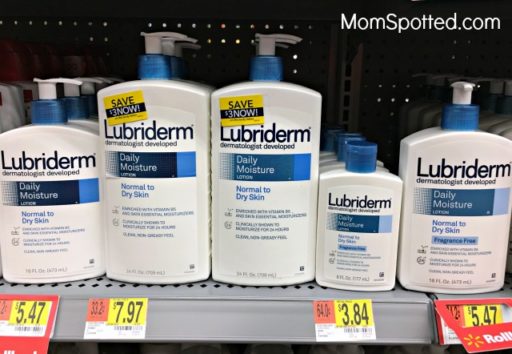 Walmart is my favorite place to stock up on Lubriderm. I am always able to get lots of bottles for a great deal. Right now you can save on Lubriderm with its Rollback price. You can get even more savings with an additional Instant Redeemable Coupon. The Instant Redeemable Coupon is located on select Lubriderm products for $3.00 off. The combined savings with Rollback and IRC is 40% off! Head over to your local Walmart and combine savings so you can stock up on Lubriderm for the rest of this cold and dry winter. With Lubriderm your whole family can have moisturized skin. 
SaveSave
SaveSave