Last year Sawyer and I had a fun time making this adorable heart-shaped frog valentine. In fact last year we recreated all the heart-shaped valentine's I made with the boys in the past. I recently realized I never shared the instructions for this frog.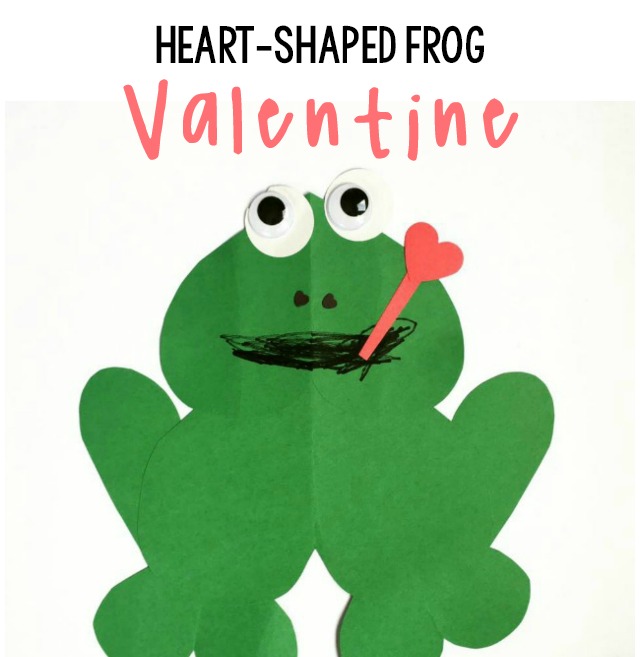 Supplies needed for Heart-Shaped Frog Valentine Craft: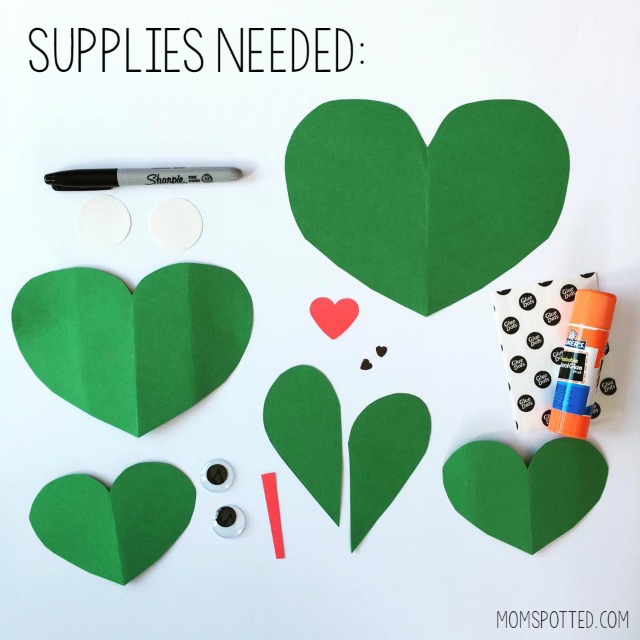 First, cut your hearts. I cut these hearts for Sawyer since he was little but if your child can cut them I would encourage that. The first heart I cut as big as I could cut on the page keeping my hearts as round and wide as possible. For the head cut a slightly smaller heart. For the legs, I cut a piece of the paper in half and then folded them in half again and then cut more hearts. I cut another heart from the same size paper but this one I made long and thin and then cut it down the middle.
You should end up with hearts 5 hearts total with one cut in half. Line them up like below.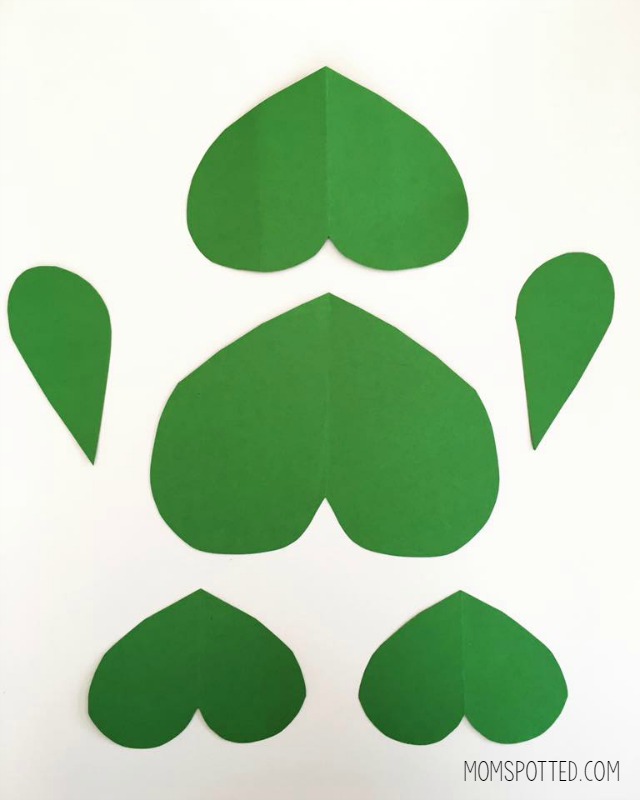 Bring the pieces together and glue just on the edges where they meet. To help Sawyer know where to glue we lined up all the pieces beforehand and I drew lines on the back for him to stay in.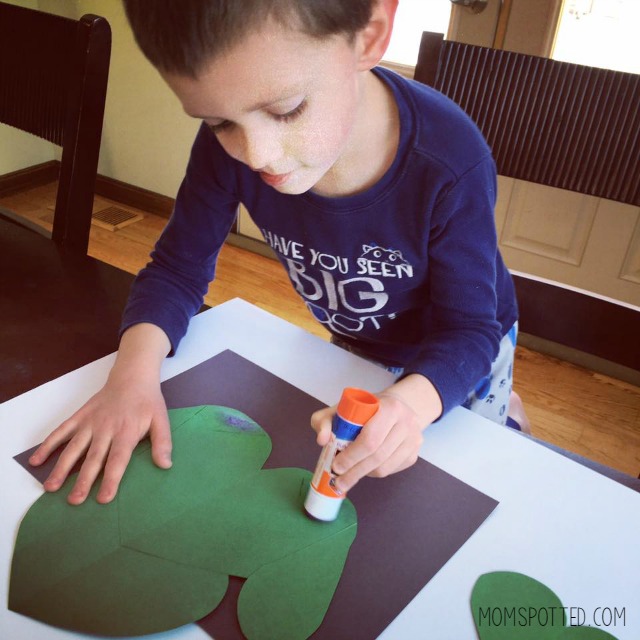 Once all the pieces are glued together flip the frog over. Attach the white circles on the top to look like eyes keeping them slightly hanging off the green heart. Then, with either your glue dots or glue stick attach the googly eyes to the white circles.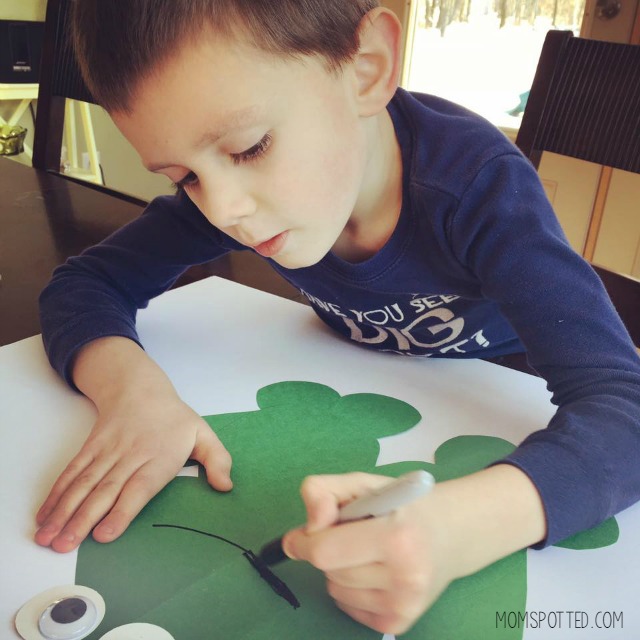 Draw a big smile with the black sharpie and then cut a small strip from the same pink paper you made from one of your heart punches. Attach them so they form a fly-catching tongue. Punch two mini hearts and use glue dots to attach them making a nose for your frog.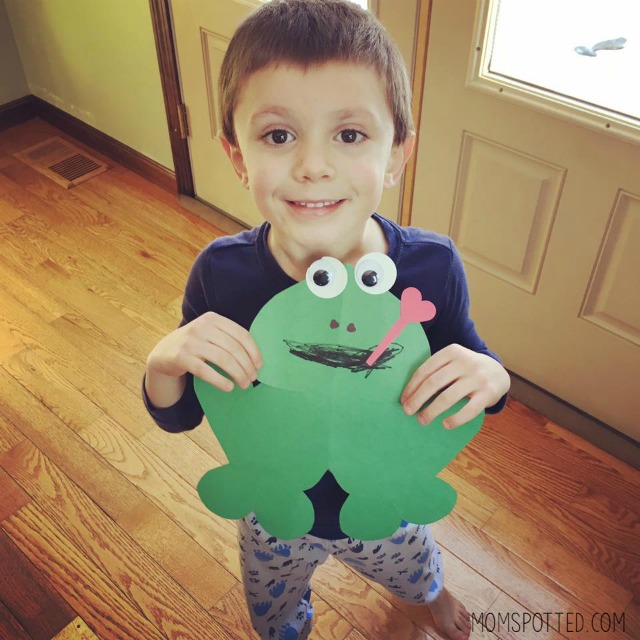 When you're all done you'll have this cute frog to give to your favorite valentine.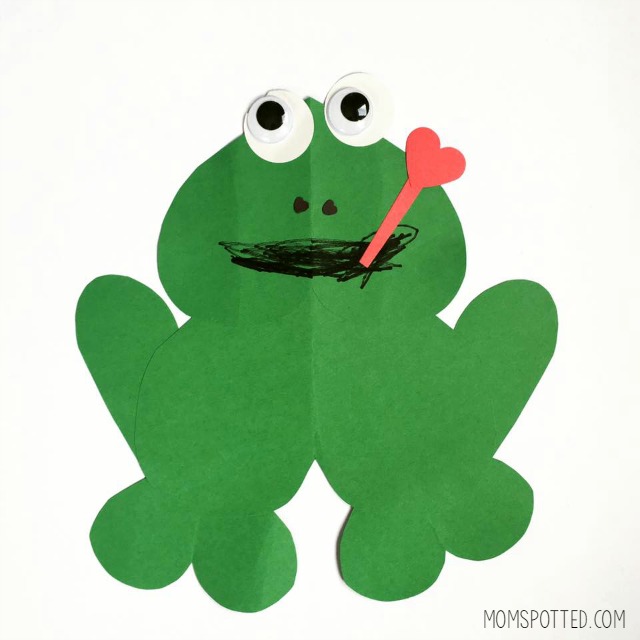 For more fun craft ideas make sure to follow our Fun Crafts with Mom Pinterest Board! You can also check out all the other Valentine's Day crafts here.