I love decorating for the seasons and all the holidays. As part of my decor, I like having seasonal and fun food out in jars, or festive candy dishes. Popcornopolis recently launched a delicious new product line called Zebra by Popcornopolis. My family loves popcorn so I was so excited to try the new flavors. They are made with organic popcorn, premium chocolate, and hand-selected ingredients with no artificial colors, flavors, or preservatives. I am always looking for new and unique ideas for teacher and neighbor gifts.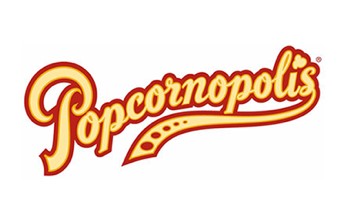 Developed by Popcornopolis' Cordon Bleu-trained chef, features five innovative varieties inspired by the brand's popular Zebra® Popcorn:
Chocolate Stripe
White Chocolate Macadamia
Chocolate Peanut Butter
White Chocolate Pumpkin Spice
Chocolate Candy Cane.

Zebra by Popcornopolis has been popped in coconut oil and is gluten-free. Everyone in my family has a favorite flavor. I currently have the White Chocolate Pumpkin Spice out on my table. I recently had a friend come over for lunch and she kept saying how delicious it was. Anything Pumpkin Spice is a favorite of mine this time of year.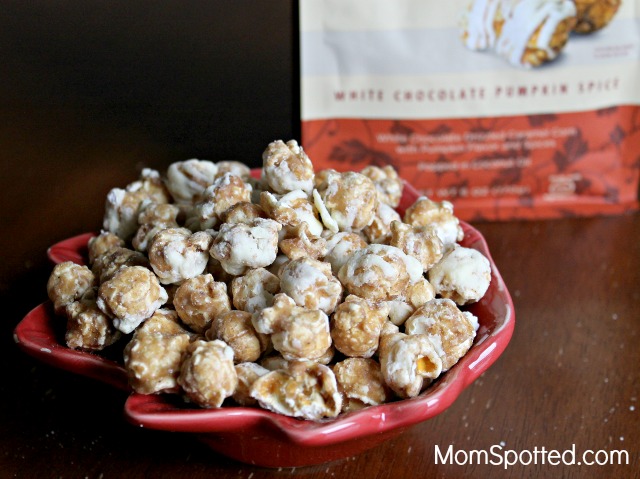 My kids and husband all love the Chocolate Peanut Butter. Caramel corn drizzled with peanut butter and milk chocolate are such a yummy combination any time and it has been such a yummy snack to have on hand. I love that the bags are resealable so that we can keep the popcorn super fresh. Popcornopolis always uses premium chocolate, pure cane sugar, creamery-fresh butter and more so the flavor is of the highest quality.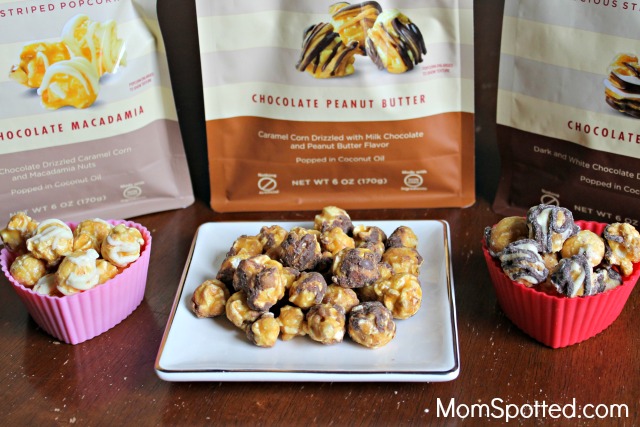 I personally love the Chocolate Candy Cane. It is so delicious and perfect for the winter holidays that are just around the corner. Each piece has a yummy drizzle of dark chocolate and crushed candy canes. It is one of those holiday treats that is super addicting. I will be adding a bow to a bag and giving them out as gifts to my kid's school teachers this year.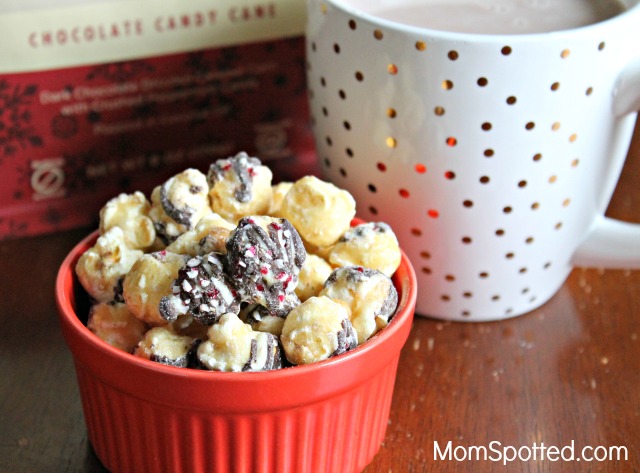 The Zebra Line is available for purchase on the Popcornopolis website as well as the following stores:
Bristol Farms – Los Angeles, CA
Gelson's – Los Angeles, CA
Stater Brothers – Los Angeles, CA
Safeway – Seattle, WA and Portland, OR
Von's – Southern California
Albertsons – Southern California
Publix – nationwide
Walmart – nationwide
Celebrate all year-long with the Zebra caramel popcorn from Popcornopolis. It is so fun to have out as a snack and a bag of Zebra popcorn would also make an excellent gift this holiday season.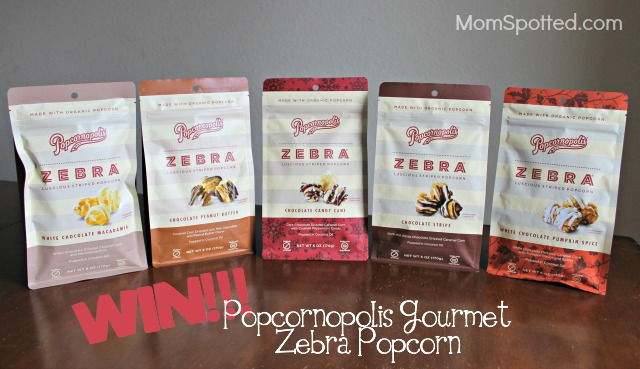 Right now (1) Mom Spotted reader has the opportunity to win (1) one set of the Zebra line popcorn from Popcornopolis.
To enter use the Rafflecopter form below. Good Luck!
Contest ends 11.27.17 at 11:59 pm. For Official Giveaway Rules click here. U.S. Residents only.