"Thanks to Disney-Hyperion for sending me a set of VILLAINS books, and for providing a prize pack!"
It's October, and we are getting into the spirit of all things evil around here to kick off Halloween. I love these books from Serena Valentino about the Disney Villains! Her latest book is called Mistress of All Evil, and I just love the idea behind these stories. I honestly never gave the villains background much thought in the stories I've grown up with, but I love the idea of learning more about what makes these characters tick!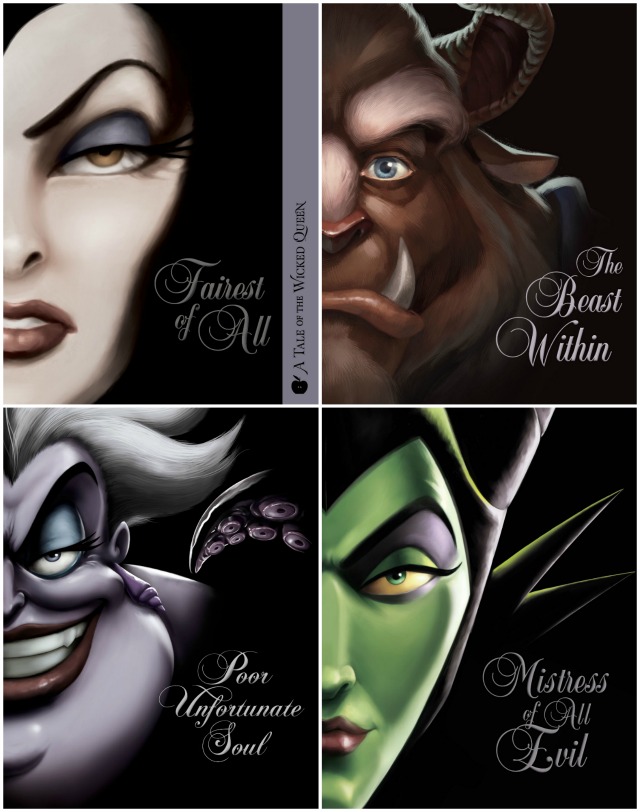 Serena Valentino's latest book is called Mistress of All Evil and tells the story of the evil dark fairy, Maleficent. Have you ever wondered what happened before the curse? Why was she so mad? Why was she out to get Aurora?
The tale is told as if it's happening once upon a dream: the lovely maiden meets her handsome prince in the woods. The story has been told many times and in many ways. But always the maiden finds out that she is a princess—a princess who has been cursed by a dark fairy to prick her finger on a spindle and fall into an eternal sleep. Though her three good fairies try to protect her, the princess succumbs to the curse. But the power of good endures, as her true love defeats the fire-breathing dragon and awakens the princess with true love's first kiss. The two live happily ever after.

And yet this is only half the story. So what of the dark fairy, Maleficent? Why does she curse the innocent princess? What led to her becoming so filled with malice, anger, and hatred? Many tales have tried to explain her motives. Here is one account, pulled down from the many passed down through the ages. It is a tale of love and betrayal, of magic and reveries. It is a tale of the Mistress of All Evil.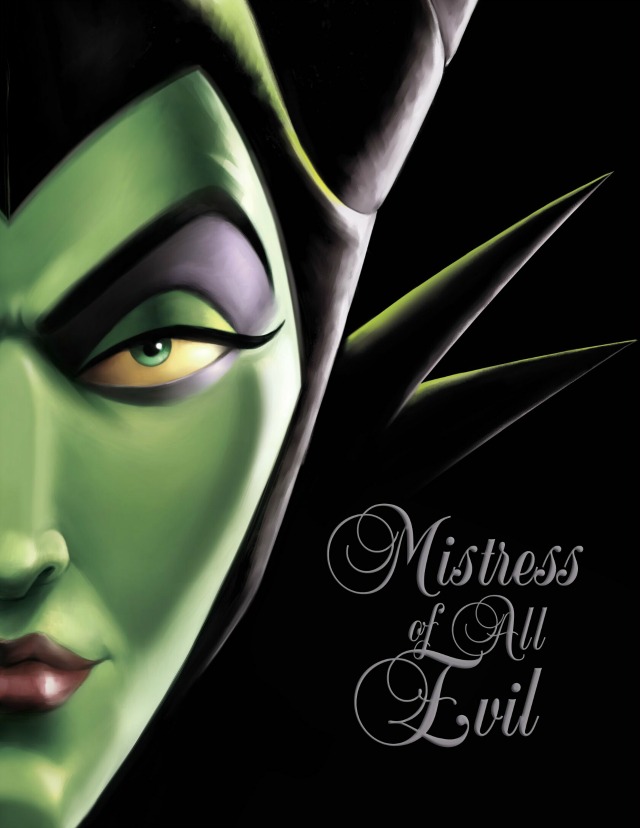 Love the idea of reading about the villains? It's the 4th book in Serena Valentino's series. You can now buy all the books in a Box Set! Both the Serena Valentino's Villains Box Set: Books 1-3 and the latest Mistress of All Evil: A Tale of the Dark Fairy are available from Disney Publishing Worldwide on Amazon.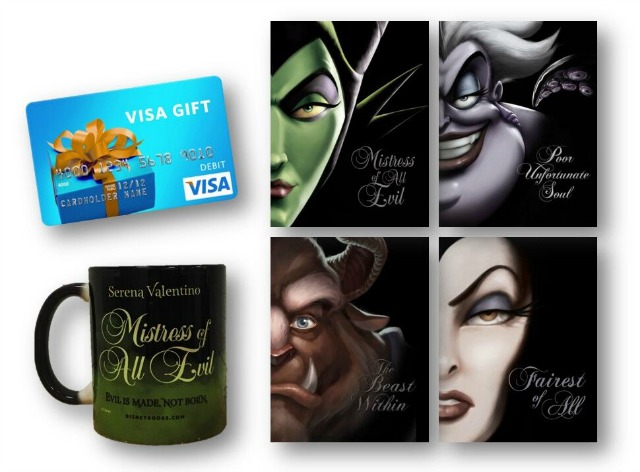 Right now (1) Mom Spotted reader has the opportunity to win (1) Mistress of All Evil VISA Prize Pack. One (1) winner receives:
the complete set of Villains books
a branded mug that changes colors when filled with hot water
plus a $50 Visa gift card to indulge on whatever makes you happiest!
To enter use the Rafflecopter form below. Good Luck!
Giveaway open to US addresses only. Prizing and samples provided by Disney-Hyperion.