"This is a sponsored post for SheSpeaks/Rubbermaid®."
It's a whole new world around here for me here at home these days. ALL three of my boys are at school. I've been stumbling around trying to find some order to my time now that I have seven full hours without children. One of the biggest challenges for me surprisingly has been eating. I make sure the boys eat breakfast before heading off and that I packed lunch for them that day. Then they walk out the door, and I hardly eat until they walk back in.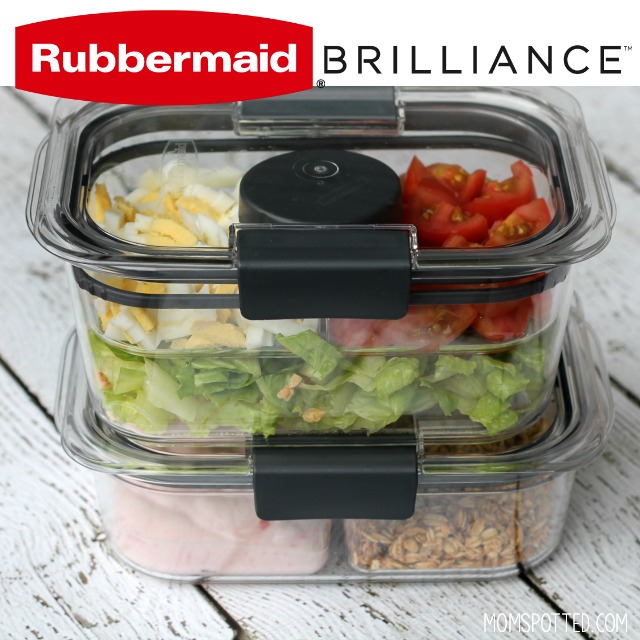 Most of the struggle is prep work. I don't feel like dirtying more dishes or making something just for me. I also don't want to snack on junk all day, so the result is not eating. It's not working out for me to well though. Recently, I was sent the Rubbermaid BRILLIANCE Snack & Salad Set. I set it out as I'm putting together the kids lunches in the morning. I have everything already out, and I'm already in prep mode.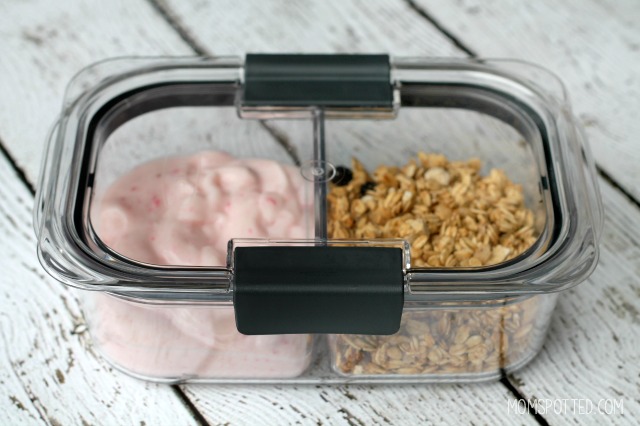 Now when the kids walk out the door, I grab my breakfast, a cup of coffee, and I check my email for the day. My favorite these days is yogurt with granola. Sometimes I might even add in some fresh fruit if I have it on hand.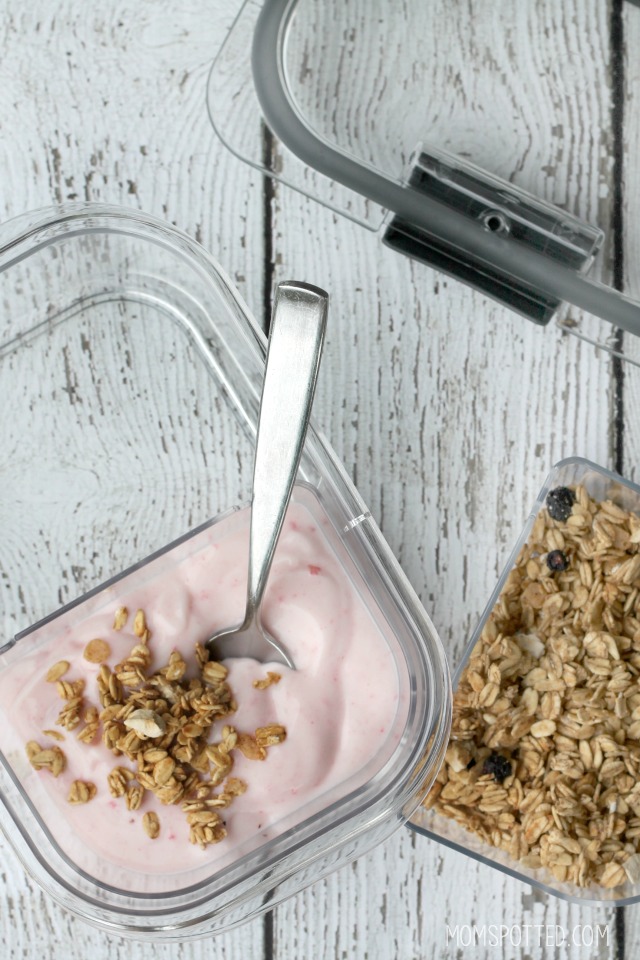 I love the salad set. I want one of these for every day of the week. I love prepping my salads in advance, but I struggle with some parts getting soggy. This container set keeps everything condensed and together but certain items can be kept ready but separate, including my dressing! And if for some reason it gets knocked around, these containers are 100% Leak-Proof Guaranteed*!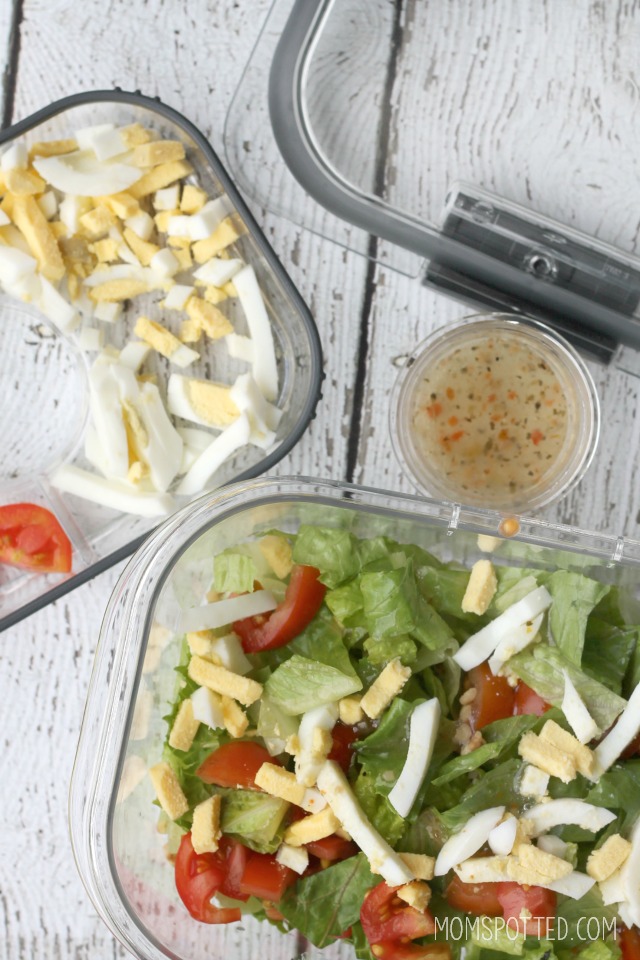 How awesome is this Rubbermaid BRILLIANCE Snack & Salad Set?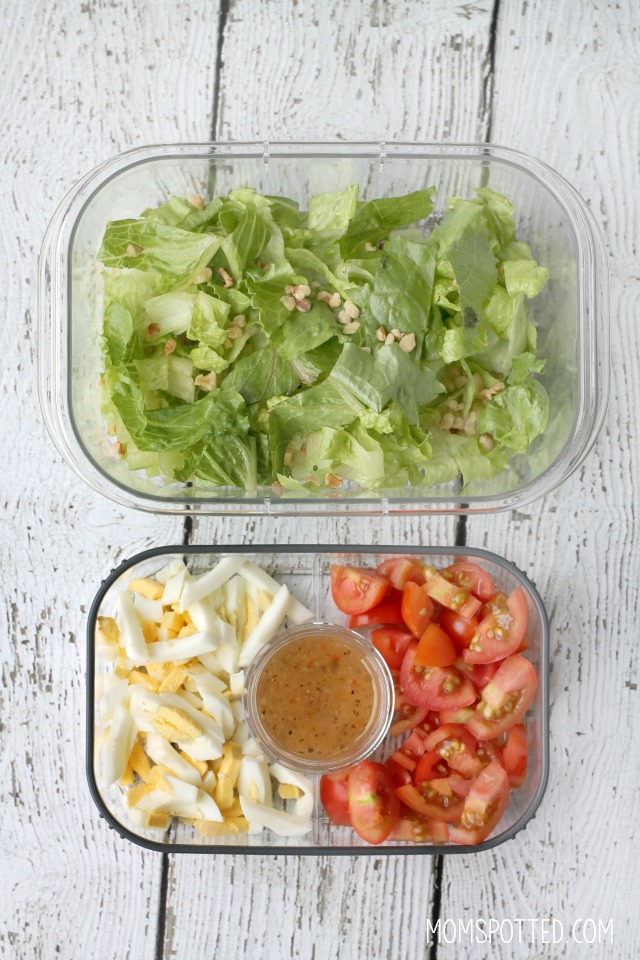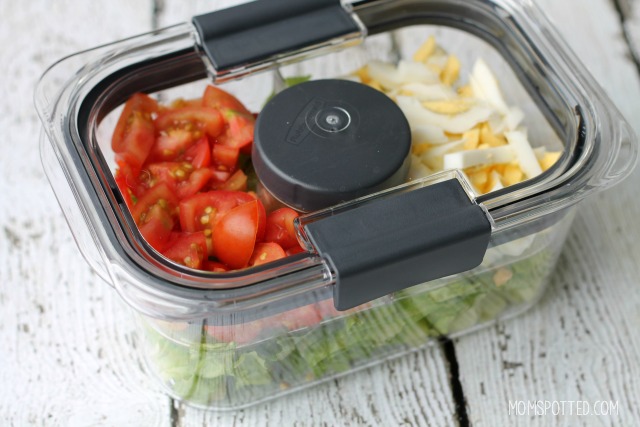 Rubbermaid BRILLIANCE Snack & Salad Set:
Rubbermaid's pristine 100% leak-proof food storage container, BRILLIANCE, now comes perfectly designed for ready-to-go meals and snacks. With customizable insert trays and dividers, the BRILLIANCE Snack & Salad Set is your all-in-one solution for taking lunch on the go!
100% Leak-Proof Guaranteed* – Airtight latches keep container tightly secured with no leaks or messes.
Customizable – Adjustable insert trays and dividers create separated compartments within the container and allow controlled placement based on the foods being packed or stored.
Stain Resistant Material – The ultra-durable Tritan material keeps the container both stain-free and odor-free.
Safe and Easy – BPA free and safe for the dishwasher, microwave, and freezer.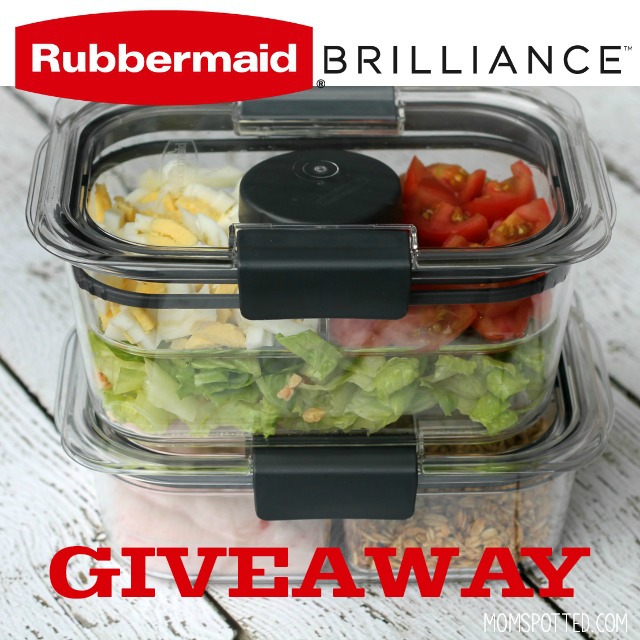 Right now (1) Mom Spotted reader has the opportunity to win (1) Rubbermaid BRILLIANCE Snack & Salad Set. To enter use the Rafflecopter form below. Good Luck!
Contest ends 9.29.17 at 11:59 pm. For Official Giveaway Rules click here. U.S. Residents only.
*Not applicable to internal compartments created by inserts