I participated in this sponsored campaign for SEARS. All opinions stated are my own.
I can't believe it's already time for the kids to head off to school. Every year I swear the summer gets shorter and shorter. We just started our back-to-school shopping, and for once it's been super easy.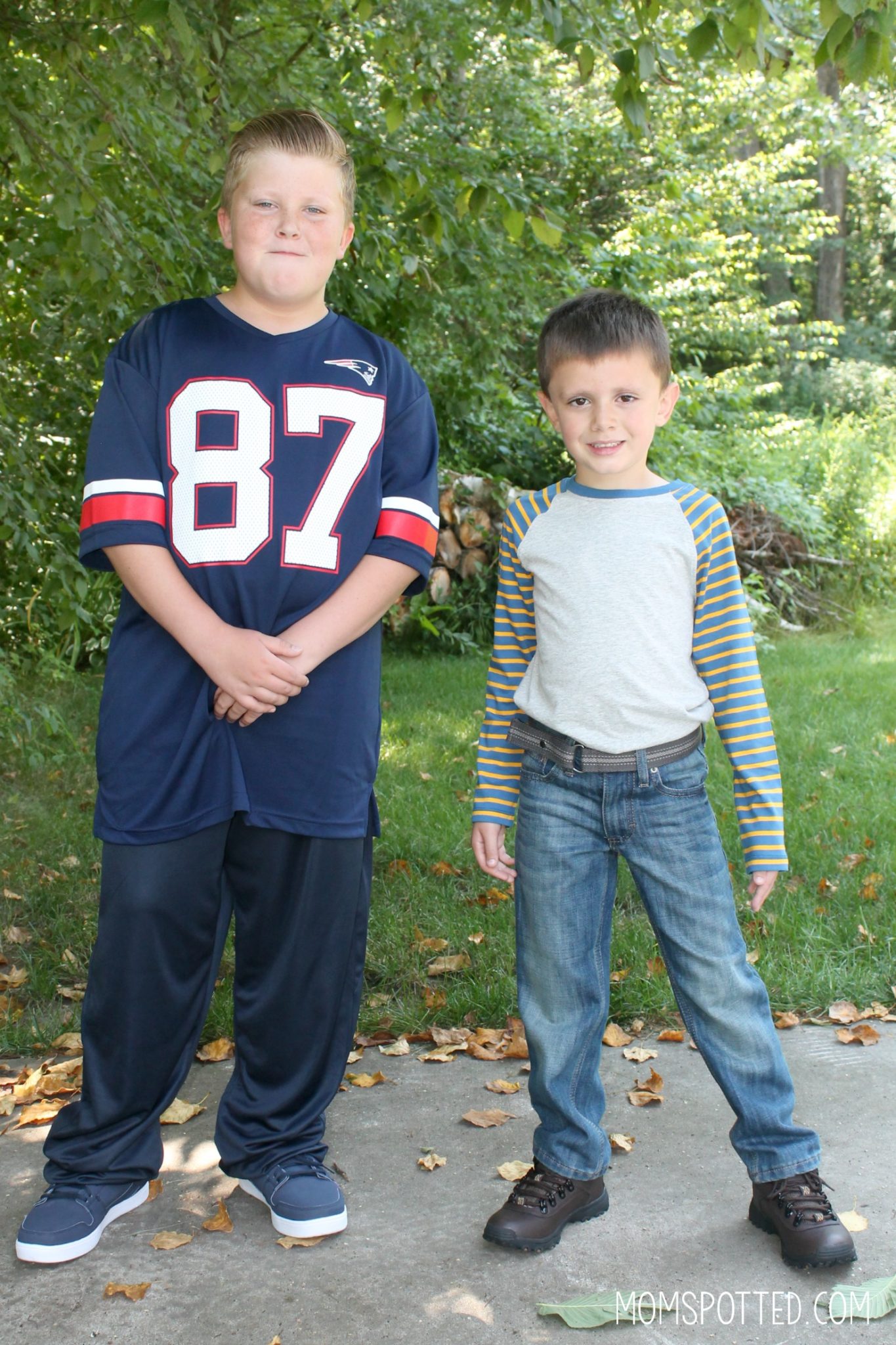 This week has been super hot, but we needed to get out of the house. The mall is always nice and cool, so I grabbed the boys and headed off to SEARS. I like it when I can just make one stop instead of having to drag my kids from store to store. They also like knowing if they can find everything they like in one stop then they can get out of the mall that much sooner.

Sawyer is heading off to Kindergarten this year. He is SO excited about riding the school bus with his big brother and spending the whole day there and getting to eat lunch with all his friends every day. He was so excited to find clothes for the new year and most importantly pick out his new backpack!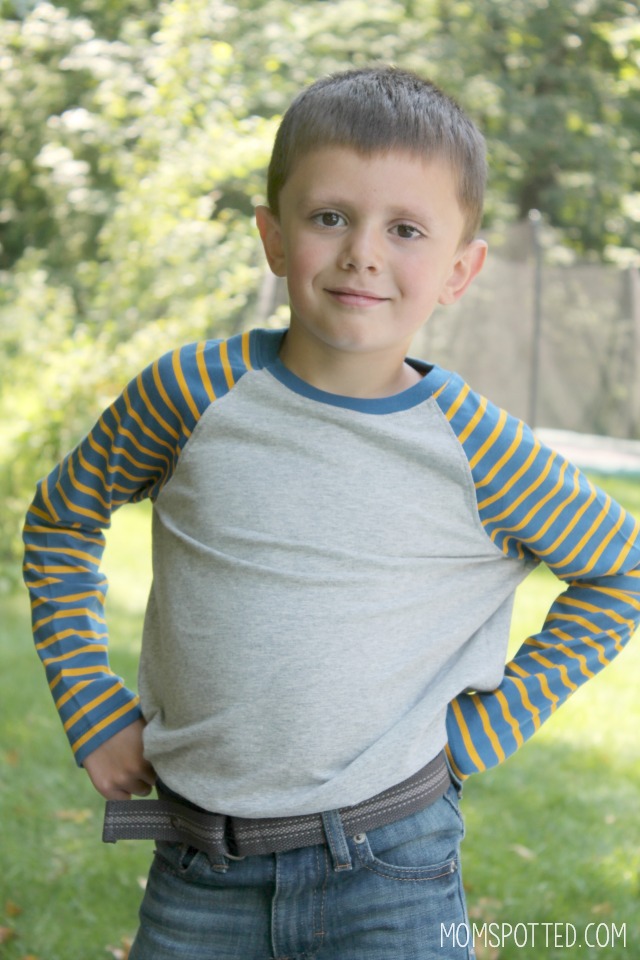 When we looked through the large selection of backpacks at SEARS Sawyer saw many that he liked but this Robot Super Set was a must! He loved how it came with a lunch bag, water bottle, and pencil case. There was a great selection of designs and brands too. I love that it also checked off having to buy a lunch box. The best part was this whole set cost me about the price of a lunch box at another store in the mall.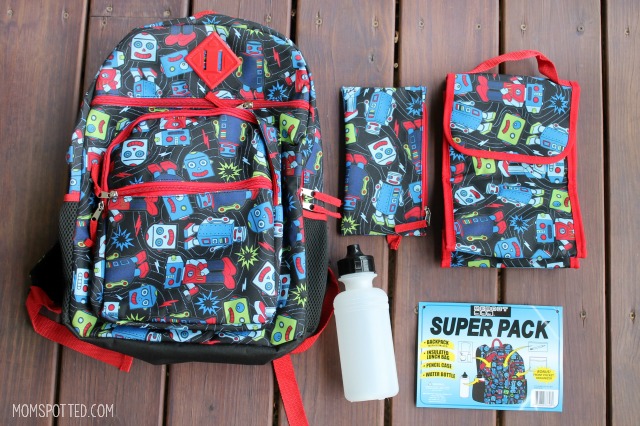 It was a perfect fit! Large enough to fit a folder and all his school needs but small enough for his frame.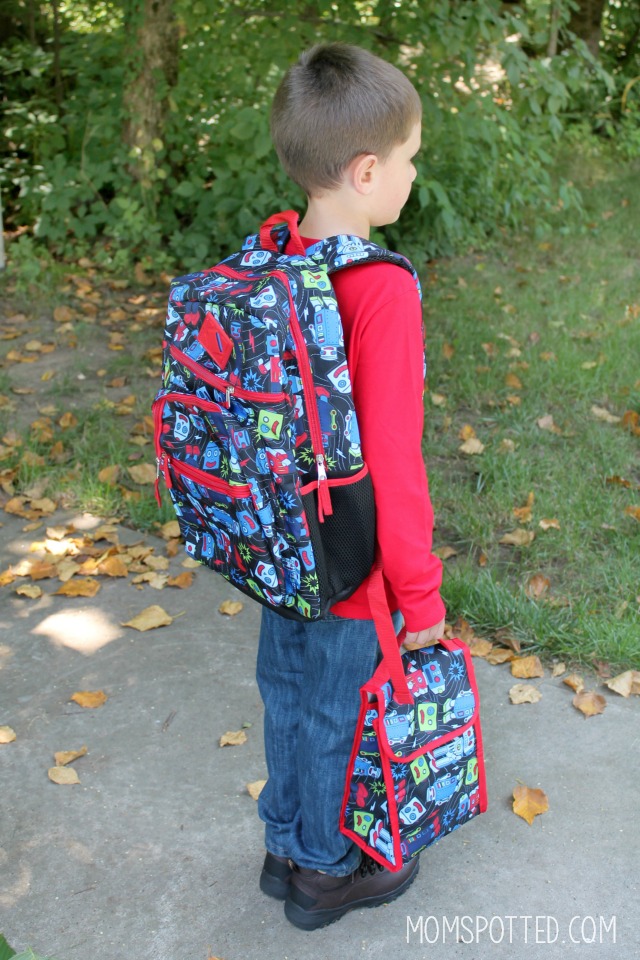 I might have died a little inside when I edited this photo. Where did my baby go? He looks so big!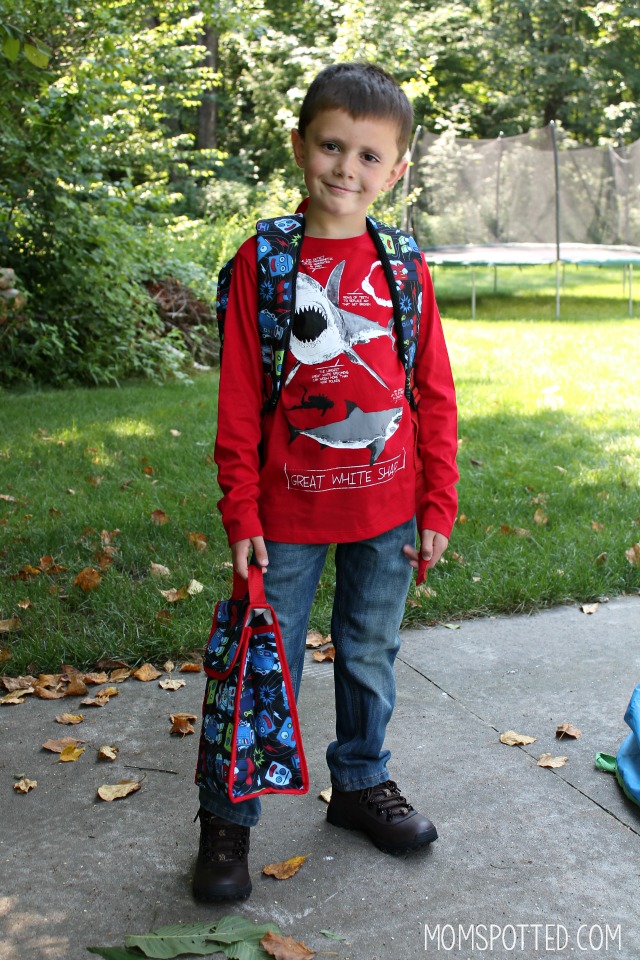 He looks cute in that outfit, doesn't he? Everything on him I was able to purchase at SEARS! I love that SEARS carries Lands End in their store! Sawyer picked out his shark shirt all by himself.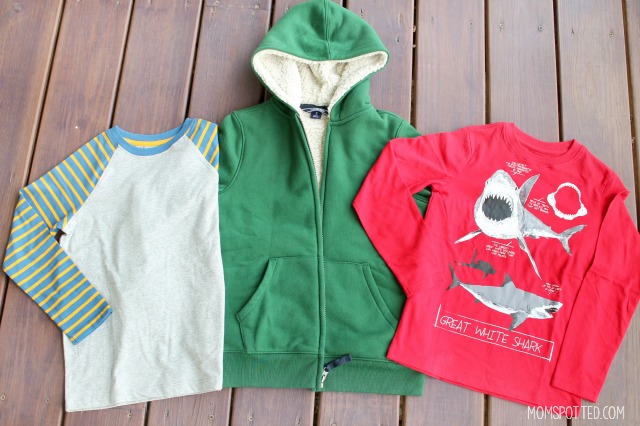 Sawyer is Mr. Skinny. Finding pants that are small enough around the waist but long enough for his tall frame is SO difficult! I dread school shopping because of it. Sawyer found these great Lee jeans that came with a cool belt that's easy for little guys to use. I loved that the jeans even came in slim sizes! They fit him great, and for once we weren't in need of an elastic waist.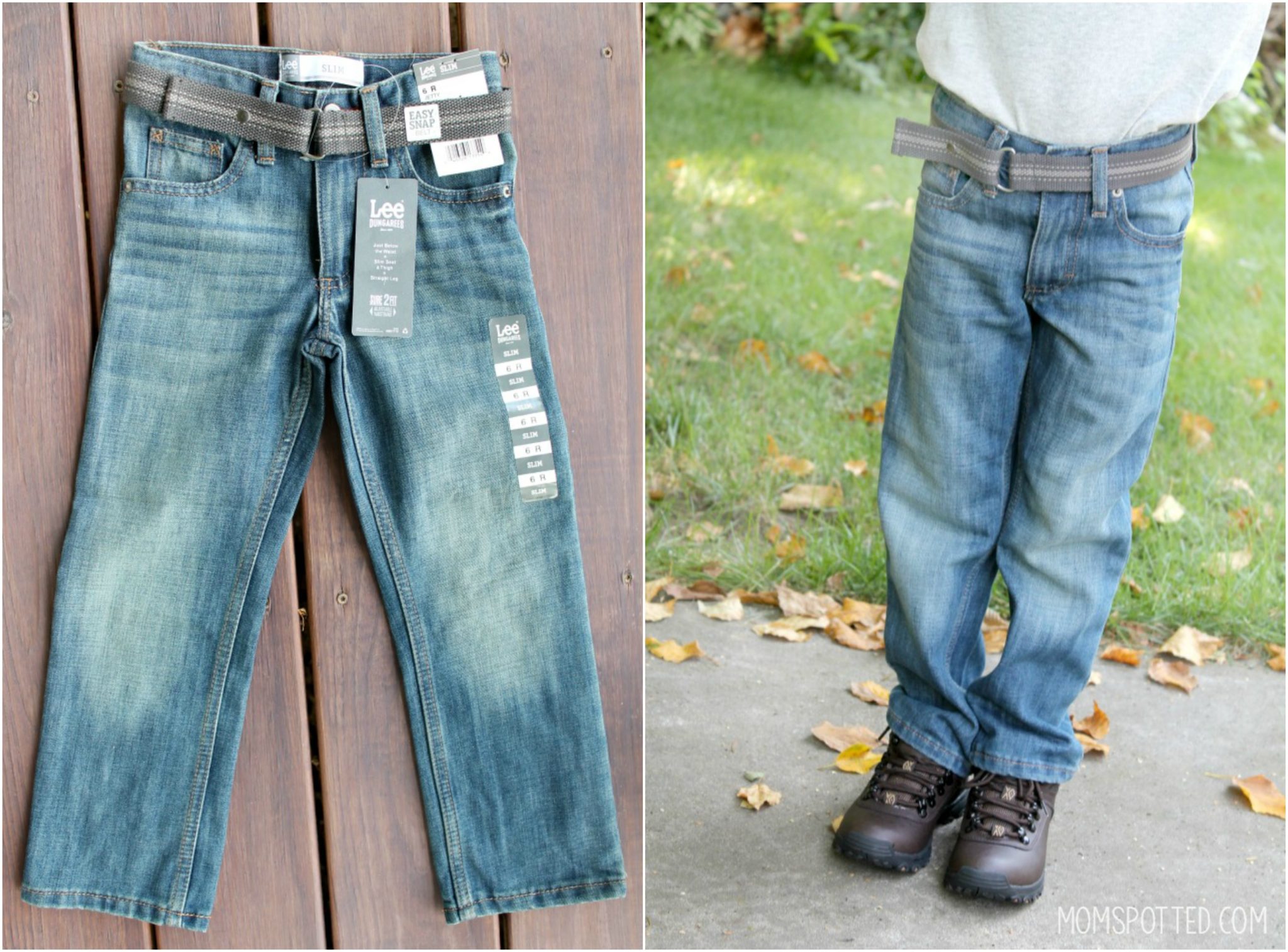 Right now, all your favorite brands are on sale at Sears including Levi's, Roebuck & Co., Lee, R1893, Bongo and Toughskins. You can find these brands for the whole family!
This jacket was Sawyer's favorite purchase of the day! He loves things that are super soft, and the insides of this Lands End jacket was as soft as it gets. They had them available in so many color options it was hard not to buy one of each! Now I need one in my size.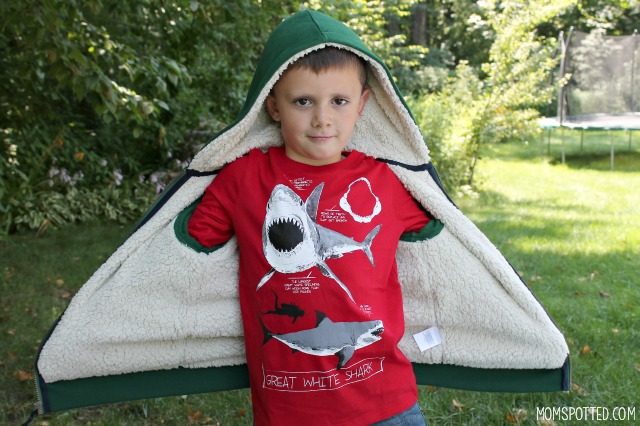 While I was helping Gavin wandered off and found where they were keeping all the official NFL, MLB, and NHL merchandise. Gavin is a big Patriots fan and has wanted a Jersey for quite some time. When he saw this Gronkowski one, he asked if he could make it his first day of school shirt.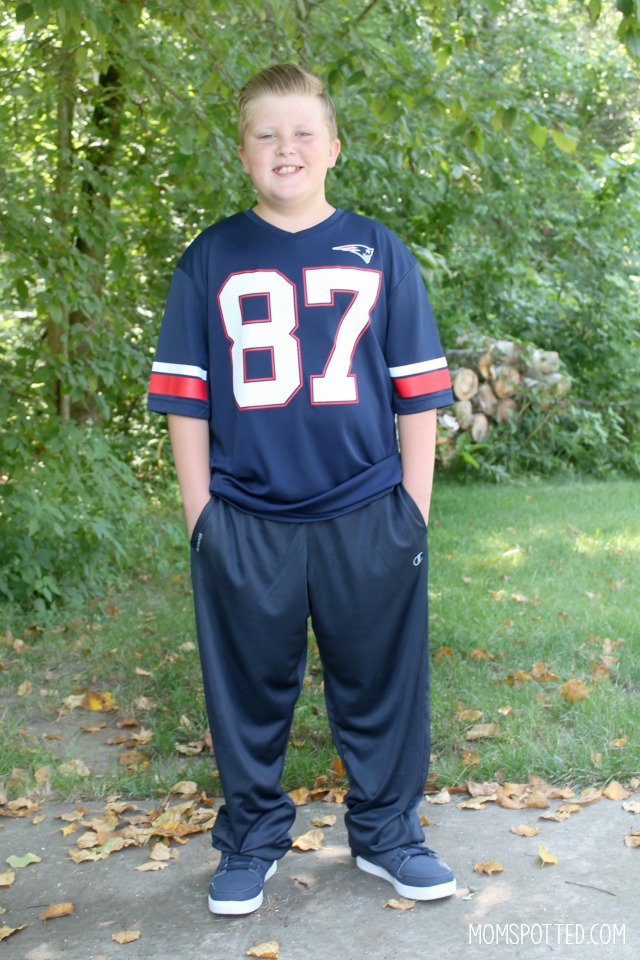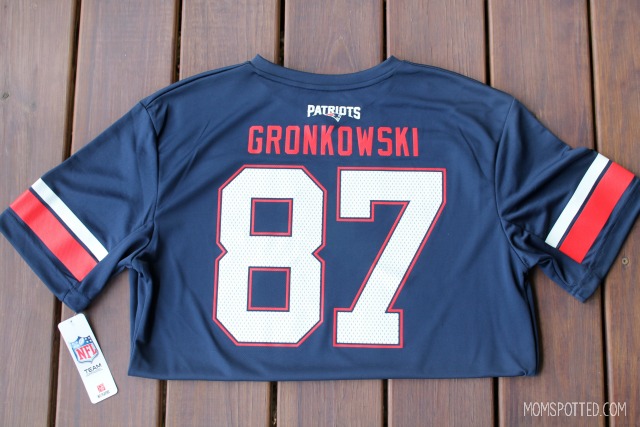 As if school shopping couldn't get any easier we were able to complete both boys looks by getting each of them a pair of shoes! Love what we picked out from SEARS? Check out the Back-to-School catalog for all the latest looks!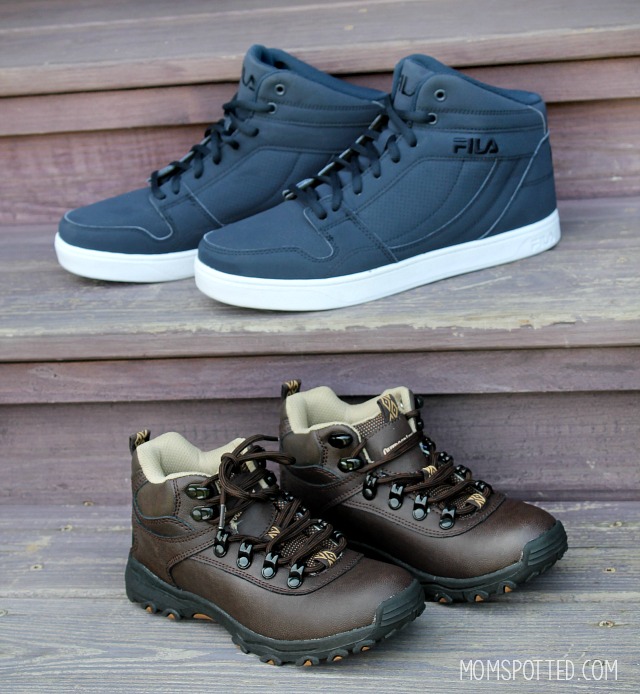 My kids will be looking great on their first day thanks to school shopping at SEARS! Get an extra 20% off when you spend $50 or more thru August 12th to gear up on all the back to school necessities to make this year amazing. Sears is part of Shop Your Way, a free social shopping destination, and rewards program offering millions of products, personalized services, and advice. The program rewards members for buying the products and services they want every day.