This post was sponsored by Heluva Good! Cheese as part of an Influence Central campaign and all opinions expressed in my post are my own.
In the summer I like to entertain. Nothing fancy or anything, just a relaxing hang-out among friends and family usually. The entertainment is easy, especially when kids are involved. Food, however, can sometimes seem so overwhelming. I love when I can put a quick and easy spin on something everyone loves and most of the ingredients are usually already in my fridge.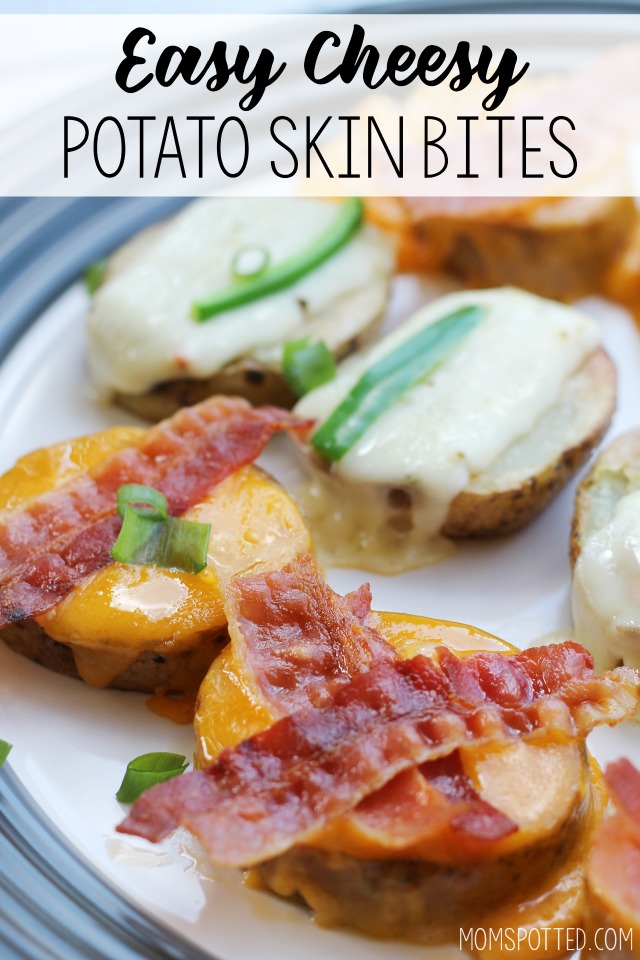 Nothing makes my boys happier than a cheesy potato. I have so many ways I like to make them, but often they take forever to bake. This quick and easy cheesy potato skins recipe will take you less than a half hour from start to serve.
Cheesy Potato Skin Bites Ingredients:
4-6 Russet Potatoes
Olive oil
Pinch of sea salt
Heluva Good!® Cheddar Cheese
4-6 pieces of bacon, cooked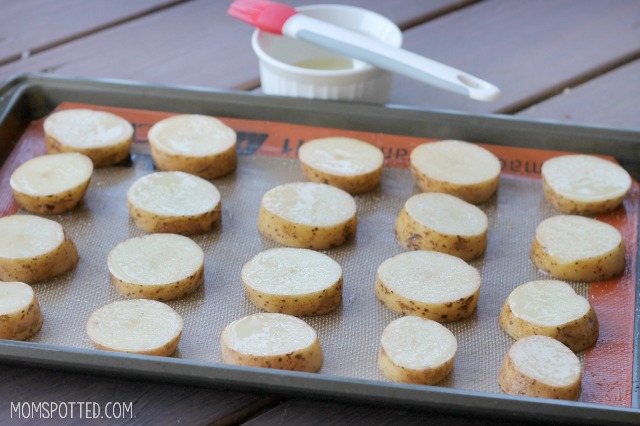 Start by scrubbing the skins of your potatoes. I looked for smaller tubed shaped potatoes when I started. I wanted all my pieces to be around the same size. I then cut them into 1/2 inch slices and laid them on a lined baking sheet. I *highly* recommend using a Silpat for this recipe as the cheese will melt, and this will save you from having to scrub the pan. You could also just use foil and spray before hand.
Brush each potato with oil and take a pinch of salt and sprinkle. Bake at 425 for fifteen minutes, flip and bake for five more minutes.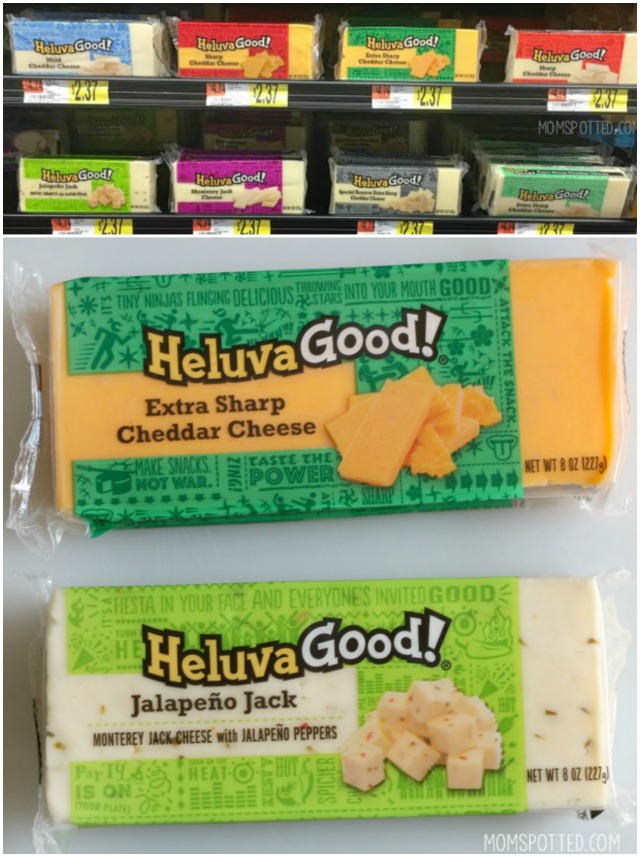 While your potatoes are baking, slice your cheese. I had picked up some peppers at the local farmers market and knew I needed this Jalapeno Jack from Heluva Good! Cheese. They would be the perfect pairing for a twist on this recipe. I also grabbed some extra sharp cheddar from Heluva Good! Cheeses when I was at Walmart last. It's my husband's favorite to snack on so I always have it on hand.
Heluva Good! Cheese is delicious. It's made with milk, has 0 grams trans fat per serving, and is an excellent source of calcium! Not to mention its also a good source of protein and is gluten free for all those special diets out there. There are well over 12 assorted flavors sure to fit any meal on your menu.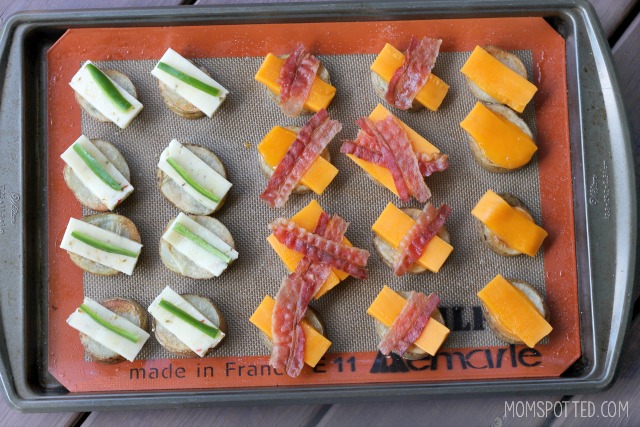 On top of your warm cheese layer your bacon. My big boys love their bacon while the little and I prefer our bacon on the side. Bake for an additional five minutes. Serve immediately. Salsa, green onions and sour cream optional.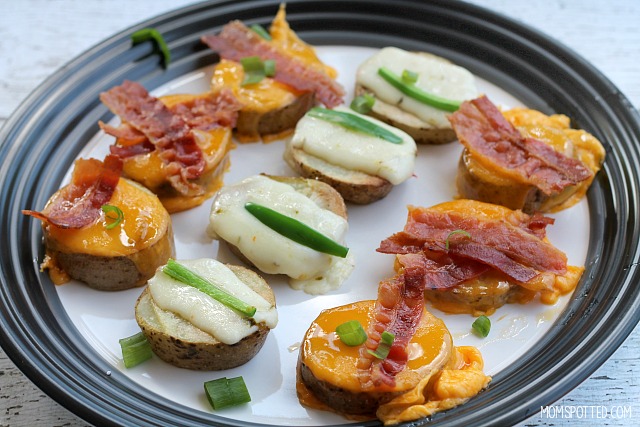 For the twist version, I made my potatoes with Monterey Jack & Jalapeno from Heluva Good! Cheese and a slice of a jalapeno length wise on each one. *Note if you bake the Monterey cheese with the cheddar they take a little longer to melt. Your cheddar will be okay but will spread out.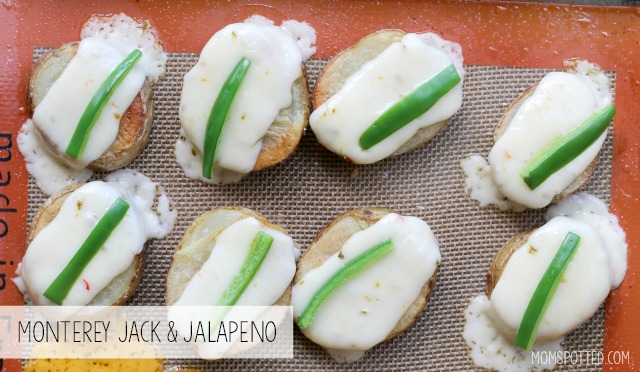 These were so good! I've made them a few times, and the cheddar bacon are the biggest hit! These are soon on their way to being a new family favorite!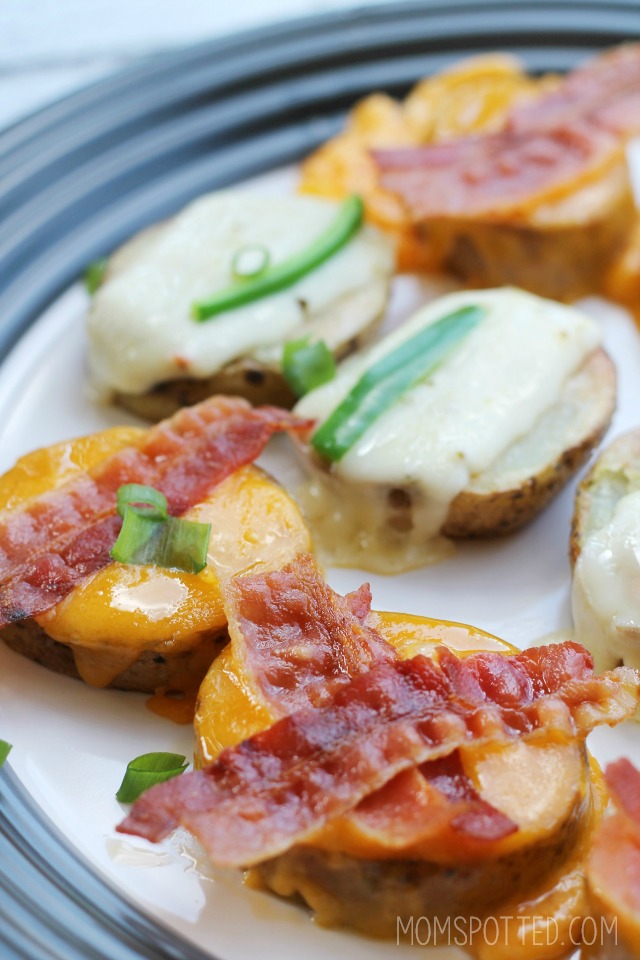 Right now you can get $.75 off at Ibotta for Heluva Good! at Walmart. Please note that limited quantities are available for this offer.
Heluva Good! Cheese on Facebook | Twitter | Instagram | Pinterest