My kids and I are having such a fun summer! We have vacations planned to see family, gone on a few hikes, spent days at the pool, and played outside for hours. I love that we have been able to spend so much time outside. I love seeing their sweet suntanned faces play. One of my kid's favorite things to do outside this summer has been to ride on their PlasmaCars. PlasmaCars are fun and easy to use ride-on toys made for children 3 and up. My kids are eight and four years old, and they have both been in love with PlasmaCars.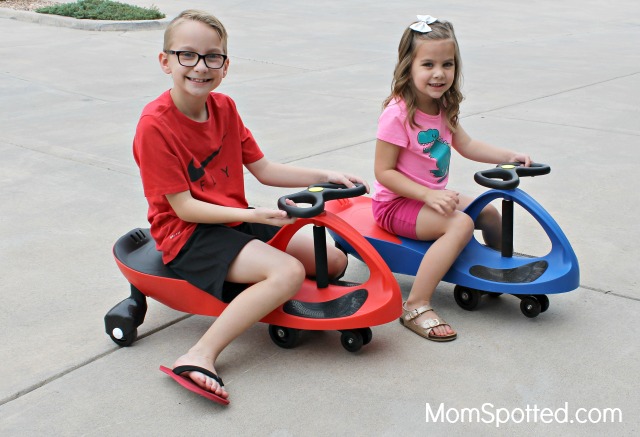 PlasmaCars don't require any batteries or pedals making them so easy for all ages to ride. My 4-year-old Halli was immediately able to hop on her PlasmaCar and take off. PlasmaCars use pure kid power for a safe, smooth ride.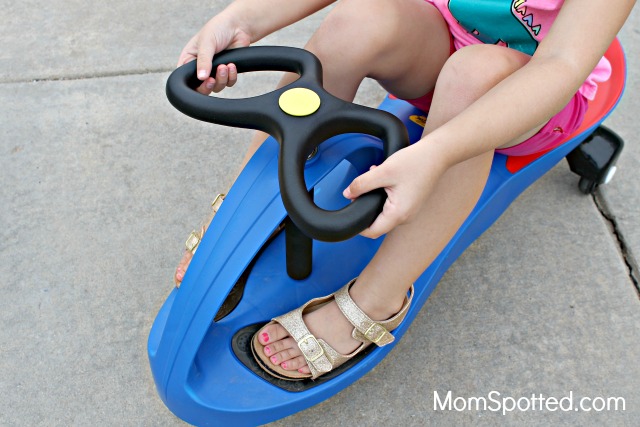 By twisting the steering wheel back and forth PlasmaCars cruise forward by harnessing inertia, and centrifugal force. Depending on how fast and consistently you wiggle the steering wheel the PlasmaCar goes fast and can turn in a circle.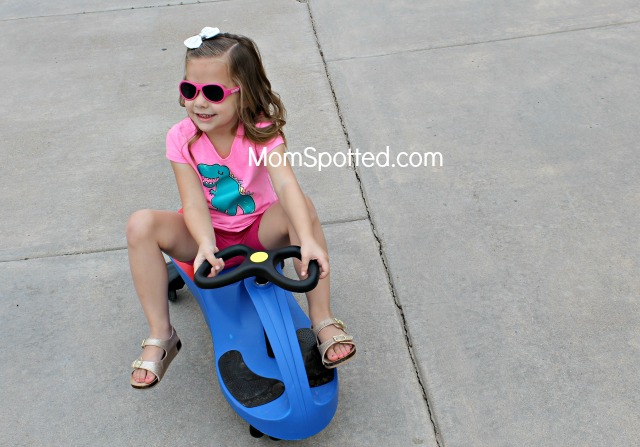 My kids have ridden their PlasmaCars for hours this summer. The seat is wide for my older 8-year-old son Hayden to have a safe ride. I also love that he can comfortably place his long legs up on the side just like Halli. PlasmaCars are so comfortable and support up to 220lbs. I can even ride on them if I can get my kids to take a break long enough to give me a turn.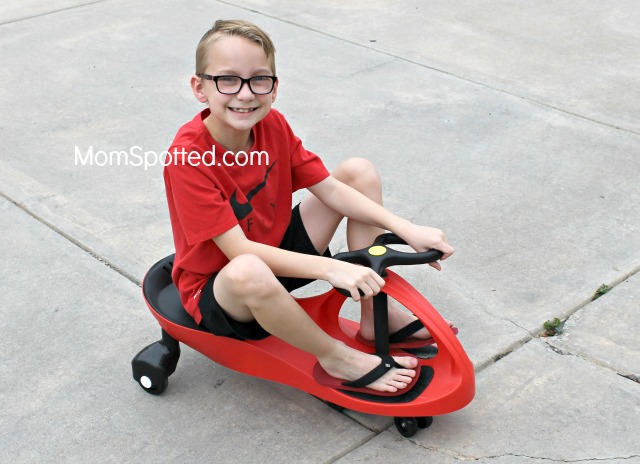 The PlasmaCars are also really low to the ground and have a broad base minimizing tipping. My kids wiggle the steering wheel so fast that they can race around our large drive way safely while having a great time. They love to set up obstacle courses to race around and the PlasmaCars easily maneuver around everything.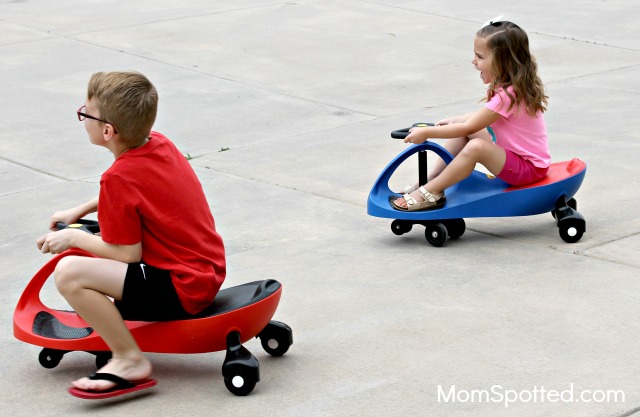 I also love how lightweight PlasmaCars are. We have thrown them in the back of my car and taken them to the park, and grandma's house to play. They are so fun for summer time to get your kids outside, but I can't wait to use our PlasmaCars all year long! PlasmaCars are so well made and durable. My kids have raced them all over our neighborhood and loved them this summer, and their PlasmaCars still look like new.
PlasmaCars also come in a really great variety of colors. All of your kids can have one that is just for them. PlasmaCars would make such a great gift for any busy kid in your life. You can buy one directly from their site or from our favorite affiliate Amazon!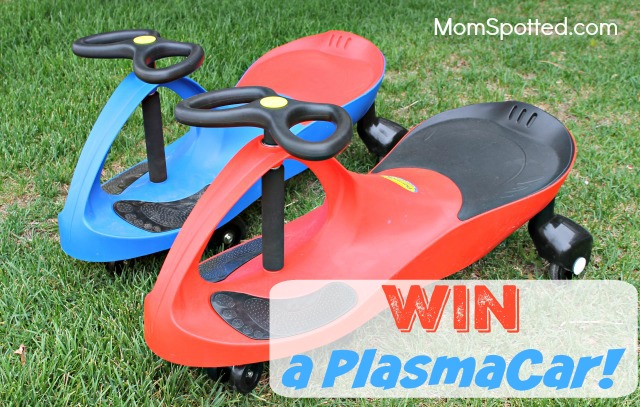 Right now (1) Mom Spotted reader has the opportunity to win (1) PlasmaCar.
To enter use the Rafflecopter form below. Good Luck!
Contest ends 8.14.17 at 11:59 pm. For Official Giveaway Rules click here. U.S. Residents only.
SaveSave