I really love being a mom, but parenting can also have some pretty gross moments. Immediately you are elbow deep in dirty diapers, spit up, slobber, and more grossness. One of my grossest and most embarrassing parenting moments happened at the circus. My kids were 6 and 2 years old. My little 2-year-old daughter had big opinions and a temper. She was furious we couldn't go down and actually meet the elephants. So when I gave her a pear, spinach, and kale pouch thinking she was possibly "hangry" and she squeezed it with all her might. Green goo went flying all over. In my hair, her hair, both of our clothes, the floor, and our seats. My stomach dropped when I saw it had also exploded on the little girl in front of us. Her white cardigan was now covered in green spinach goop and she had no idea. After the circus, I apologized to her mom who was so sweet and understanding of my demanding and grumpy 2-year-old. But I still wanted to crawl into a clown car and drive away.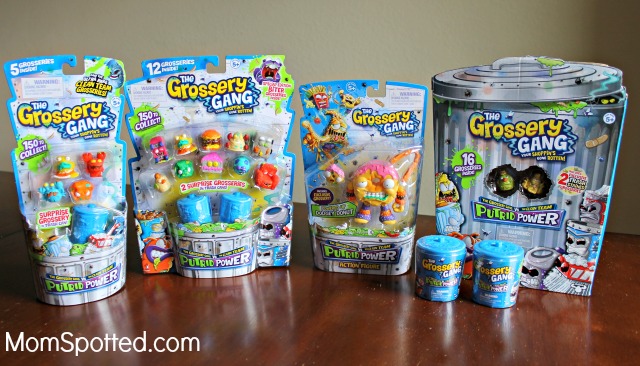 Kids can now also get their own dose of gross with The Grossery Gang Series 3. They can also collect their own Grossery Gang! My kids love little toys that they can play with and grow their own collection. They especially loved the Grossery Gang trash cans and being surprised with who might be in them.
The Grossery Gang toys are super tiny and some of them feel a tiny bit squishy making them actually feel a bit gross. There are multiple categories of Grossery Gang friends with Putrid Power like "Stick Sweets," "Moldy Veg," and "Awful Sauces." With Grossery Gang toys ranging from common to ultra rare and limited edition, my kids love it.  They love comparing to their "Rotten Receipt Collector's Poster."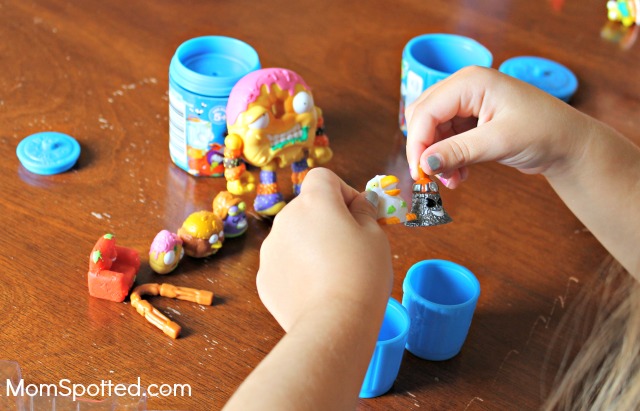 There are also some of the bad guys to collect called the "Clean Team." There are 150 all new characters to collect, swap and squish, including the new Big Mouthed Biters and Metallic characters.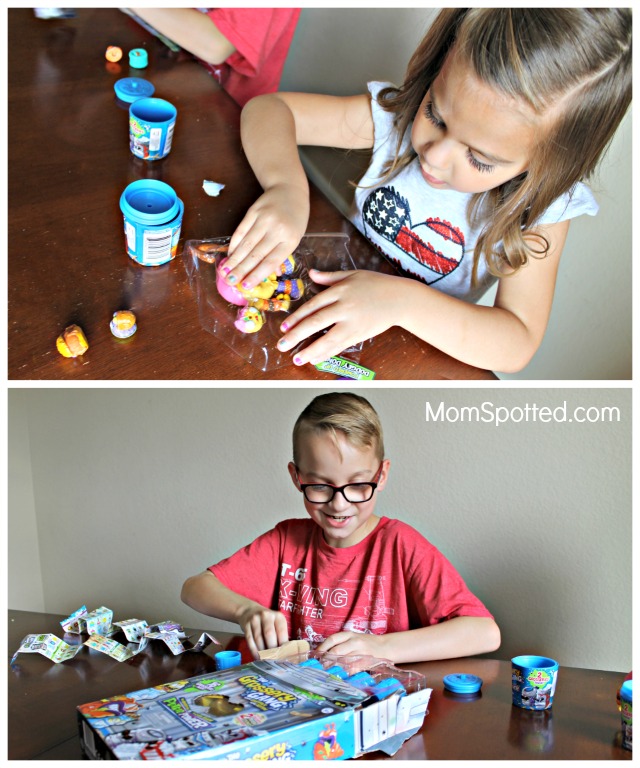 The Grossery Gang Series 3 is now on You Tube and even messier! It is the biggest, boldest and best series yet. A new Grossery Gang Putrid Power Movie also recently premiered on YouTube. Using the stench of old bin juice, our heroes must band together and transform into the ultimate disgusting dudes to fight off the power of clean
"Putrid Power: The Grossery Gang vs. The Clean Team" stars the Grossery Gang who is taking on a new evil force known as the Clean Team. With Cheap Town now under the terrible threat of being cleaned up for good-by the evil Vac Attack and his team of clean freaks, Putrid Pizza, Dodgey Donut and the rest of the gang must band together to fight the power of clean; to save themselves from getting mopped up by the baddies.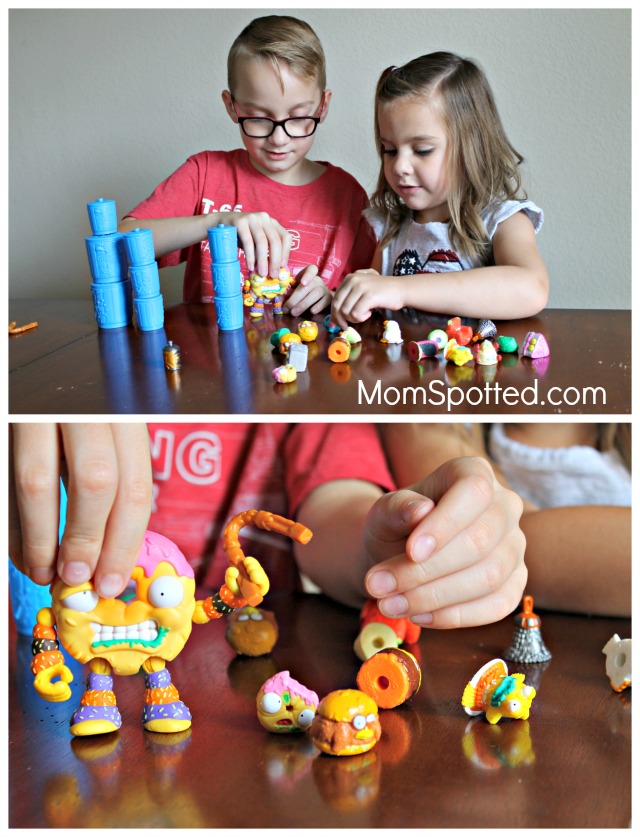 Next time you are at the store make sure you look for the Grossery Gang to collect and then enjoy the all new Grossery Gang movie and Grossery Gang series 3. Make sure to subscribe to The Grossery Gang YouTube channel so you can watch the new videos every week.
SaveSave
SaveSave