One of my favorite summer traditions is completing summer reading challenges with my kids. We make a lot of trips to the library and local bookstores to do a lot of reading all Summer. My 8-year-old son Hayden is my biggest bookworm. He wakes up 30 minutes early before school so that he can read his book. He is so so smart and loves to learn. Right now his career plan is to be an inventor. He likes the idea of creating something to solve a problem. When I saw the new book "50 Wacky Inventions Throughout History," by Joe Rhatigan, I knew it would be an instant hit.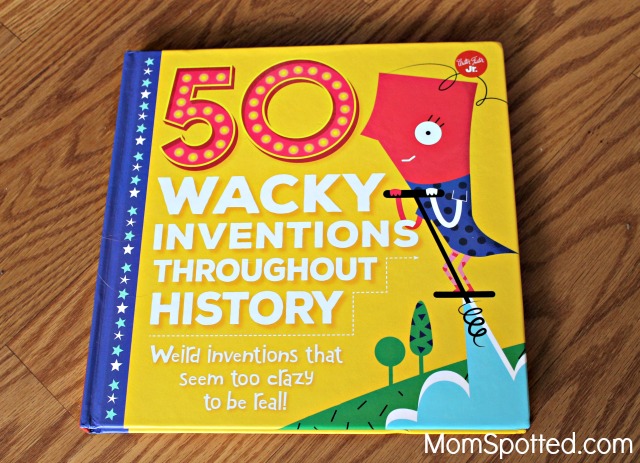 "50 Wacky Inventions Throughout History" is a book full of crazy, fun, and downright silly inventions. Even though some of the inventions seem unreal but they are real ideas and designs that people have created! Some of the gadgets are useful, and Hayden wishes he could watch a movie with the No.15 invention This Movie Stinks. This invention let people not only watch and listen to the movie but also smell it! I like the idea of the No. 17 invention called the Fully Armed. The Fully Armed gives you four more extra hands to get things done. I think this invention has to be every mom's dream.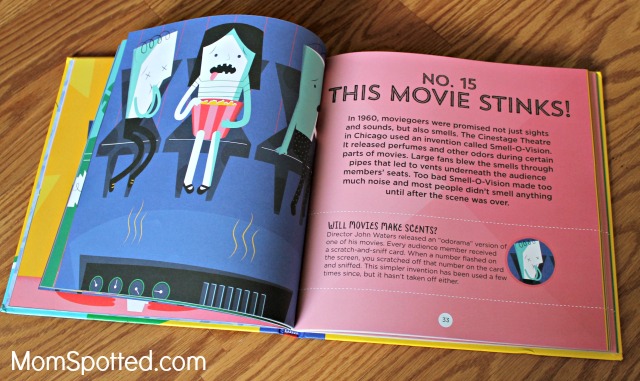 We have loved reading this book this Summer. It is really interesting and fun to read. The pictures are bright and colorful. My 4-year-old daughter loves going through the book just to look at the different looking pictures. She loves the No. 2 invention Portable Pets. It is clothes that you wear with unique places to hold your pets on the go!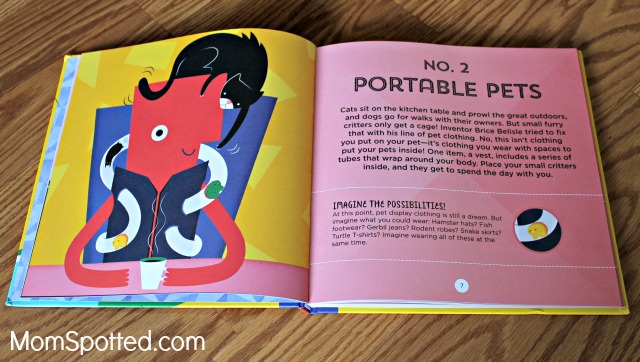 This book has helped give us lots of laughs during our daily reading time. It has been so fun to read about inventions and gadgets that are from yesterday, today, and tomorrow. You can purchase this great summer reading book on Amazon.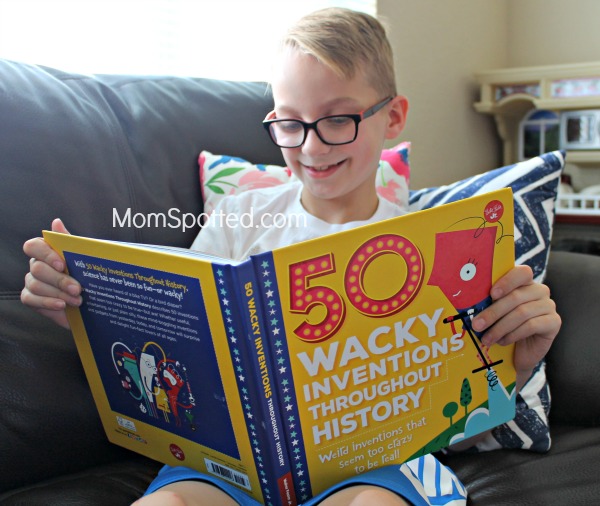 Right now (1) Mom Spotted reader can win (1) "50 Wacky Inventions Throughout History." To enter use the Rafflecopter form below. Good Luck!
Contest ends 7.10.17 at 11:59 pm. For Official Giveaway Rules click here. U.S. Residents only.