My kids just finished school this week, and I am so excited to have them home with me all summer! I like to plan out our summers with lots of fun field trips, adventures, and pool days. I also try and keep just a little school structure in our summer. We do arts and crafts, and my kids have workbooks so they can refresh all the things they learned during the school year. This summer my 8-year-old son specifically asked if he could learn how to cook. My kids love being in the kitchen with me, and I'm so excited that he wants to learn more cooking skills. Nellie's Summer School was the perfect way to start our summer cooking school. Nellie's Free Range Eggs are delicious nutrient dense eggs! They are committed to making better lives for their hens. The Nellie's hens are never caged and can go outside as often as they would like. They come from the first Certified Humane® farm in the country which means the best eggs to bring home to your family.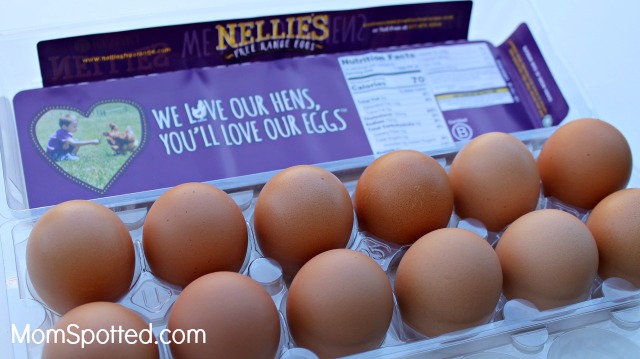 Eggs are such a great first food to teach kids how to cook. My kids also love breakfast for dinner so I knew they would like Nellie's Summer school. It was so fun showing them the each step of cooking. We started at the very beginning, and we talked about washing our hands and preparing the ingredients. My kids loved looking at all the little brown eggs. Hayden decided that we should make egg breakfast sandwiches. I carefully showed my kids how to crack an egg and then let them try. It was hilarious and fun. Hayden got better at cracking each one, but my 4-year-old Halli was not a super fan of being messy after "hatching" the eggs.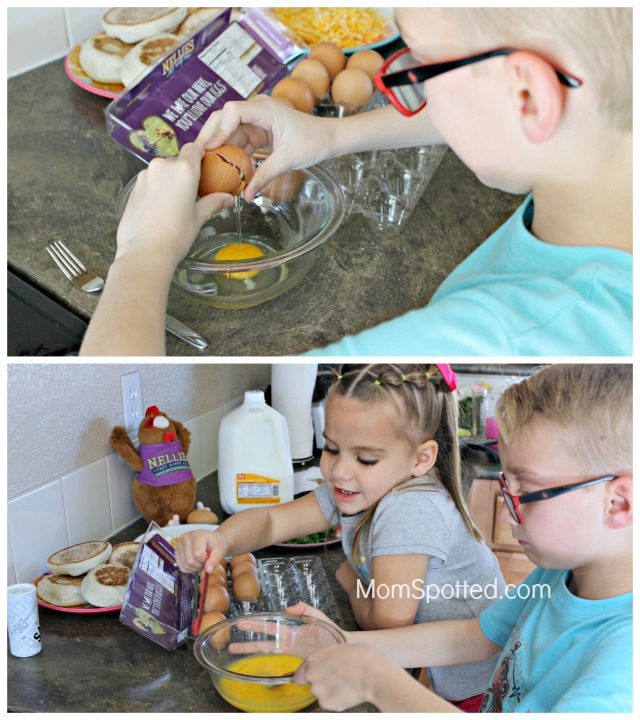 They each got a turn to stir the eggs and pour in some salt and pepper. Then we used our new darling little egg pan. It is the perfect size for breakfast sandwiches! Hayden carefully watched the eggs cook, stirring them occasionally. Halli helped me get all our toasted English muffins ready and was the perfect taste tester for quality control.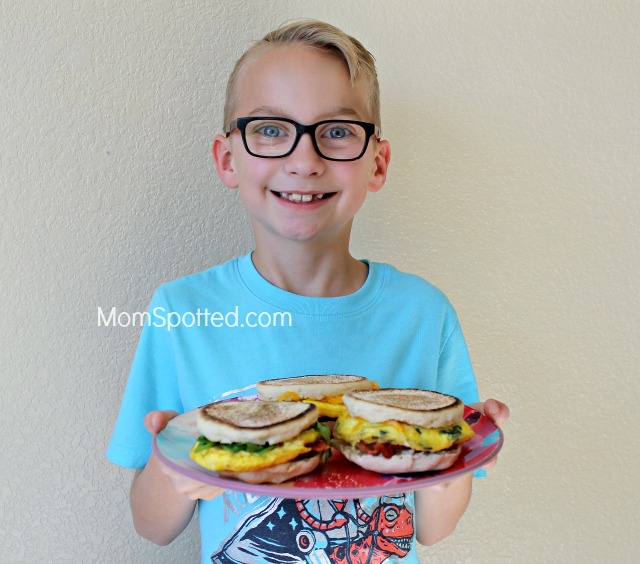 The great thing about egg breakfast sandwiches is that you can customize them to what everyone likes. My kids like adding spinach, cheese, and bacon to their sandwiches. I also like to add red peppers and avocados to mine. We add a big glass of milk with some fruit on the side, and it is a great meal. It is packed with protein and nutrients that keep my kid's bodies full and healthy.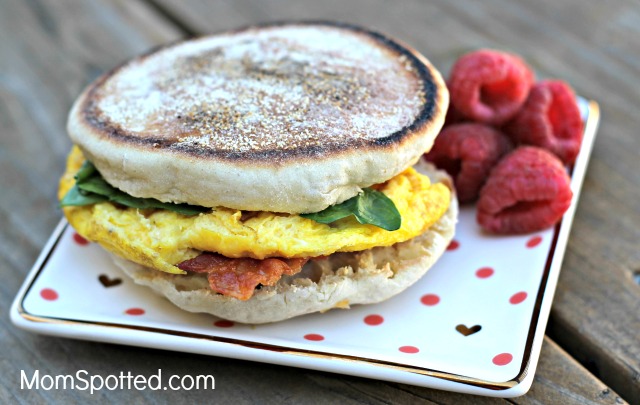 It was so fun getting in the kitchen and cooking with my kids. We will be cooking with Nellie's Summer School and Nellie's eggs all summer long. Hayden want's to make french toast next, and then some chocolate chip cookies!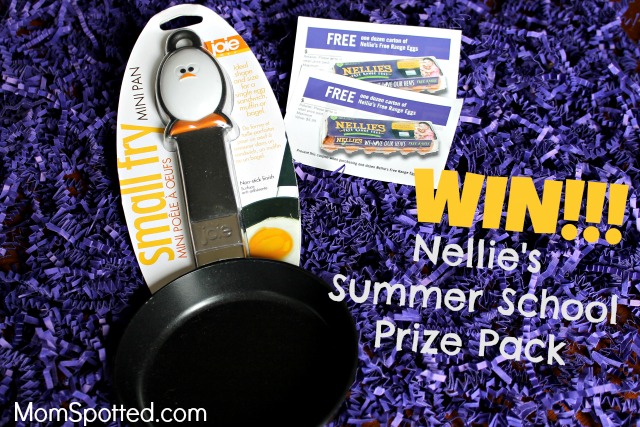 Get in the kitchen with your kids and have fun with Nellie's Summer school! Right now (1) Mom Spotted reader can win (1) Nellie's Summer School prize pack! The prize pack includes:
an extra mini frying pan
2 coupons
To enter use the Rafflecopter form below. Good Luck!
Contest ends 6.26.17 at 11:59 pm. For Official Giveaway Rules click here. U.S. Residents only.