I have terrible allergies! I am always combating dry, itchy eyes, sneezing and adding more allergy medicine to my grocery list. My allergies seem to have gotten worse since we have moved to Colorado. I don't know if it is because I am just getting used to the new dry air with more dust or the new plants and weeds I'm around. Lots of people like me have allergies outdoors and inside the home, but the most common place for allergens to hide out is in the bedroom! The place where we all go to relax, and unwind is the most common source to find dust mites, mold, and mildew. Thankfully there is Protect-A-Bed AllerZip encasements that can help reduce the number of allergens and asthma triggers in the bedroom!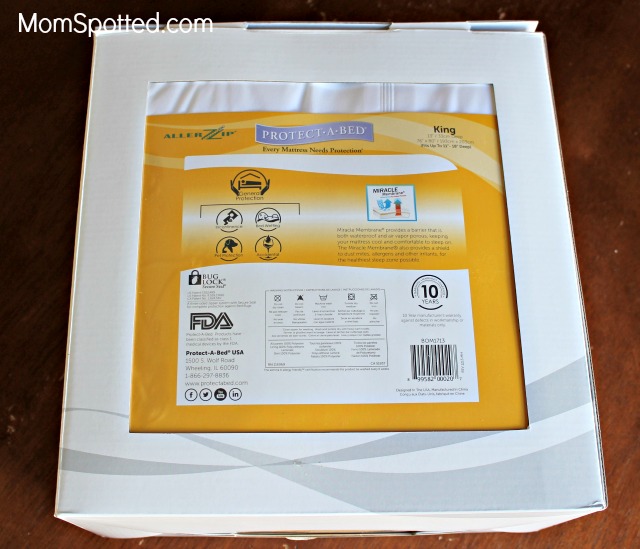 The Protect-A-Bed AllerZip encasements are the only bedding encasements certified by the Asthma and Allergy Foundation of America. I was so excited to try their encasements on my bed. I have always had a regular mattress protector on my bed to try and help with my allergies. The problem is I have a huge king size bed; it has a thick pillow top which is amazing for sleeping but was impossible to get a good fit in a mattress protector. The Protect-A-Bed's encasement's lets you choose the correct depth of protector that you will need.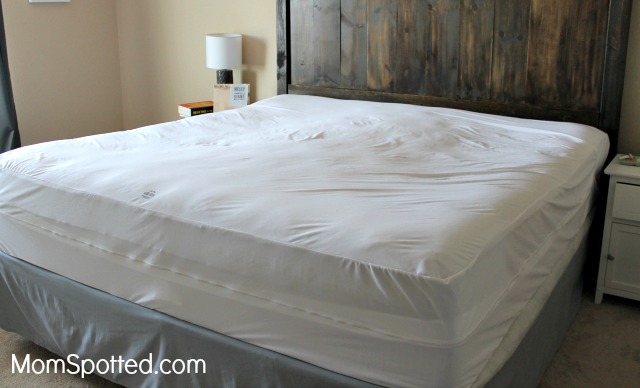 I washed my protector and was super impressed with how soft it was. The AllerZip encasements are also waterproof but don't have any of the awful sticky plastic like I have dealt with in the past. It is so soft and quiet. It provides six sides of complete coverage from dust mites and allergens. The AllerZip encasement easily slid on my mattress and then zipped closed. I was impressed how much better my bedding fit, that is was so much comfortable to sleep on, and best of all I honestly woke up less congested the next morning.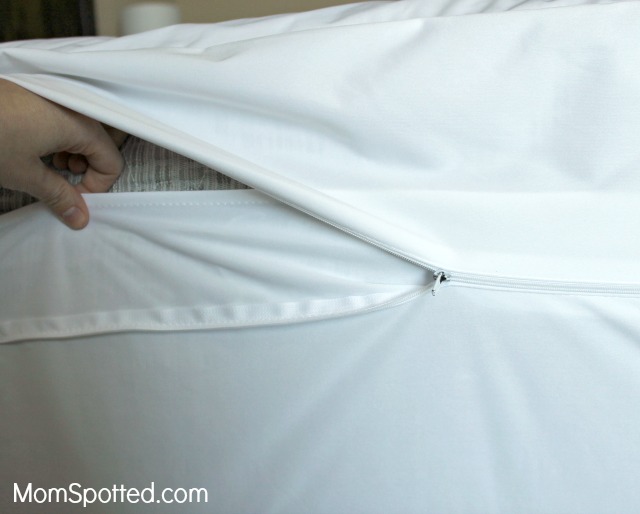 No mattress or pillow can be 100% completely free of allergens unfortunately which is why it is so important to have a great encasement like the AllerZip from Protect-A-Bed to protect your mattress. The AllerZip can also protect against mold and mildew and is completely washable. I have washed my mattress encasement a few times now already, and it comes out like new every time. It is still super soft and fits my bed perfect.
I wish I would have found Protect-A-Bed a long time ago. My allergies are not bothering me as much when I wake up in the morning. The AllerZip is easy to take on and off my mattress, fits it great, waterproof, washable and protects my mattress. I can breathe better and get a better night sleep. I plan on getting a Protect-A-Bed AllerZip encasement for every bed in my home.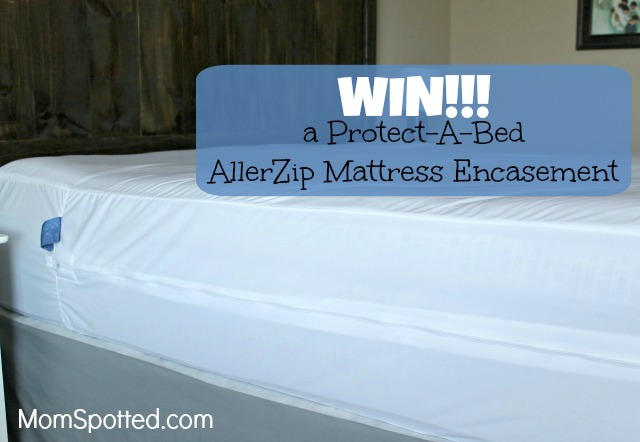 Right now (1) Mom Spotted reader can win (1)Protect-A-Bed AllerZip mattress encasement to allergen-proof your bed!
To enter use the Rafflecopter form below. Good Luck!
Contest ends 7.03.17 at 11:59 pm. For Official Giveaway Rules click here. U.S. Residents only.