Being a mom is the best and most rewarding job. I love my title of "mom," "mommy," and "mama." It is the best growing and raising my little tribe. There is so much love, fun, and giggles. With all that fun though comes exhaustion, feeling frazzled, and hiding in the pantry eating chocolate chips. If you are a working mom, stay at home mom, first-time mom, mom of 5, a mom of little kids all at home, or a mom of kids who has all left home, you deserve to be celebrated! You deserve to treat yourself every now and then. Mama Love Collective does just that. Mama Love Collective encourages moms everywhere and spreads joy with their monthly boxes and apparel.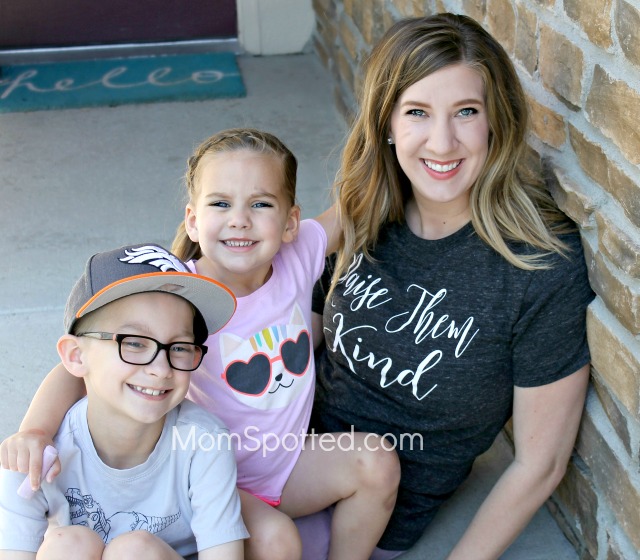 Andi is the owner and creator of Mama Love Collective. She is one of the sweetest and kindest women I have ever talked with. She is so genuine and created Mama Love Collective because she wants moms everywhere to know they are not alone! Even though motherhood can be isolating we are all in this together. I love that Mama Love Collective is moms cheering on and loving other moms.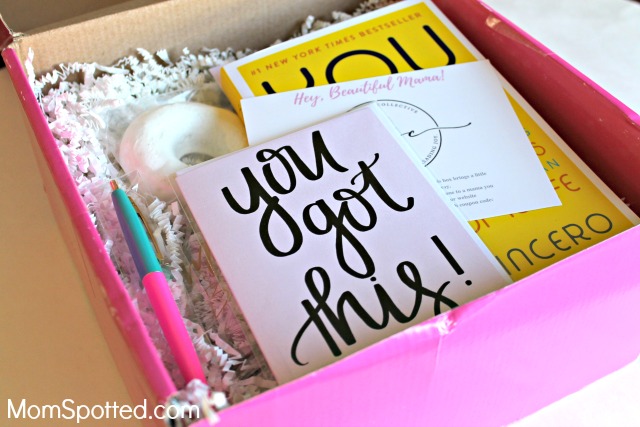 Each month Andi works with some great companies to put together a Mama Love Collective box of the month. She puts a lot of thought into each box and the theme for the month. All of the items in the boxes are super high quality and will give every mom the boost that she needs. Boxes come in 2 different sizes so you can find something just right for your situation and budget. The "Shower Her With Love" boxes are $45 and the "Sprinkle Her With Love" boxes are $25. I was sent the April "Shower Her With Love" box and the theme was "Mama Power." I was so impressed with how much was in the box! It came with a push-pop full of confetti, a "You Got This" greeting card, a "Do great things" pen, a super yummy vanilla Marsh-halo, a darling "Mama Bear" mug, and the book "You Are a Badass."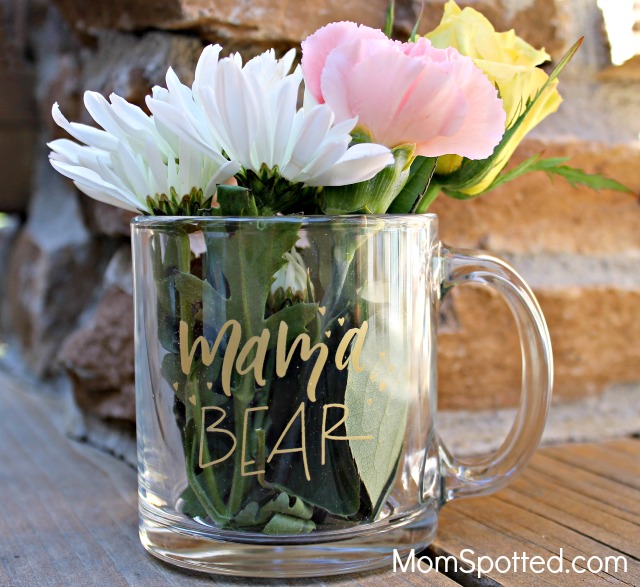 The day it arrived felt like divine intervention. It had been a rough one full of 4-year-old temper tantrums, trying to help my son with his end of school year book report, an epically failed dinner, piles of laundry I never got to, a shower I never got to take, and my husband working super late. I was ready to tag out for the day and went to get the mail. Seeing the bright pink happy little Mama Collective Box instantly brought a smile to my face. As my little girl was helping me go through my happy mail I totally felt empowered. I could not wait to read the book "You are a Badass," by Jen Sincero, and I was in love with the Mama Bear mug. Mom's can absolutely do great things and it was just the lift I needed to get through the day.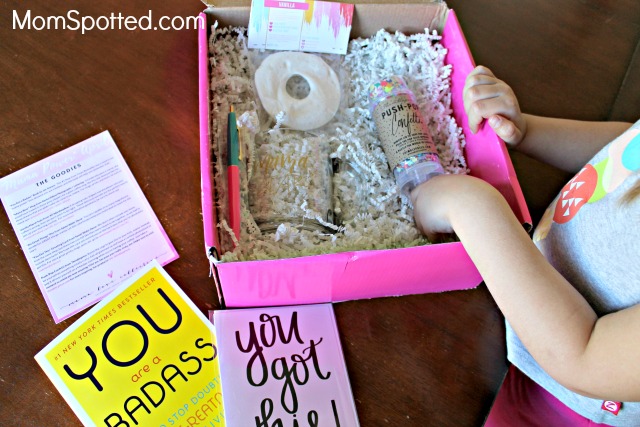 Mama Love Collective boxes can be sent anonymously, with a message, or you can absolutely treat yourself to a box! By sending a box to another mama you can let her know that you care about her and that you know she is doing a great job. It might be an answer to prayer and just what she needs to feel like someone understands and loves her. Or maybe if you send a box to yourself it will come on a day like the one I had. When you just need a little something to treat yourself with and remind yourself that you are doing a great job! You can also donate a Mama Love Collective box. Andi has partnered Mama Love Collective with the Women Shelter of Long Beach and sends all donated boxes to the 125 women they have in their facility. I respect Andi so much for working with such a wonderful organization. Several of the women are mothers and have been through a lot just to find a safe place to stay in a time of crisis. 1 in 3 women have been victims of assault in their lifetime, with an average of over 20,000 phone calls place to domestic hotlines, daily. By donating a box you can help support and show love to these brave mamas.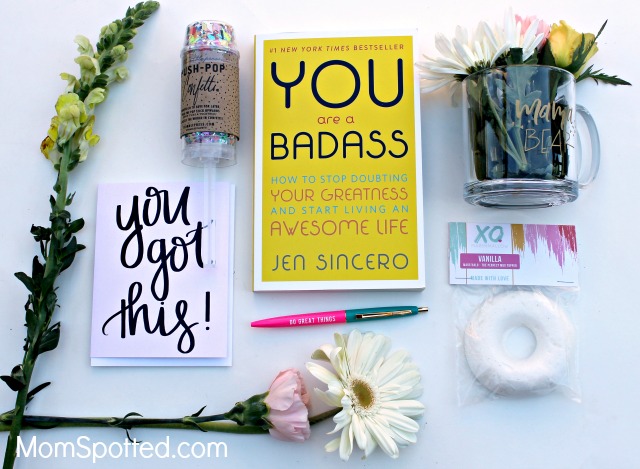 Every day when I drop my kids off at school I give them a big hug, I tell them I love them, and I say "remember to be kind and remember who you are." They hear it every morning and often finish my sentence for me. I want them to know that they can do anything, that they are special, that they are talented and to make good decisions. I also talk to my kids about kindness a lot. I want them to be kind to their teachers, to their friends, to kids at school who may not have a lot of friends, to themselves, and to strangers. The world would be a whole lot better if everyone was even a tiny bit kinder. When I saw the "Raise Them Kind" tee from Mama Love Collective it felt like it was meant for me! That is my motto after all so I ordered it as fast as I could.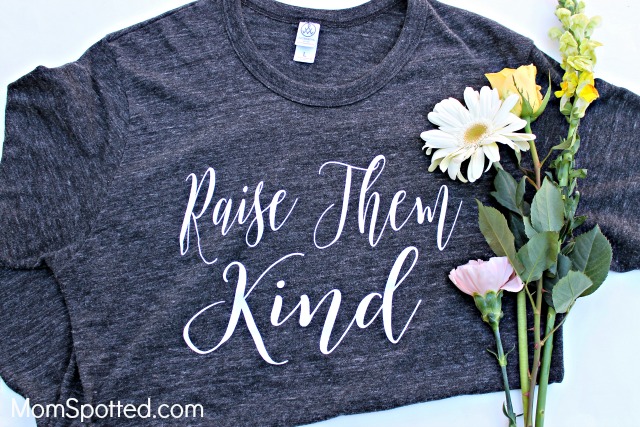 I am not exaggerating when I say I have lived in this tee. I have worn it to their school, around the house, lunches with friends, and to run errands in. It is unbelievably soft and so comfortable. I also really love that it is nice and long. Mama Love Collective also has other darling apparel and I want to get all their tees.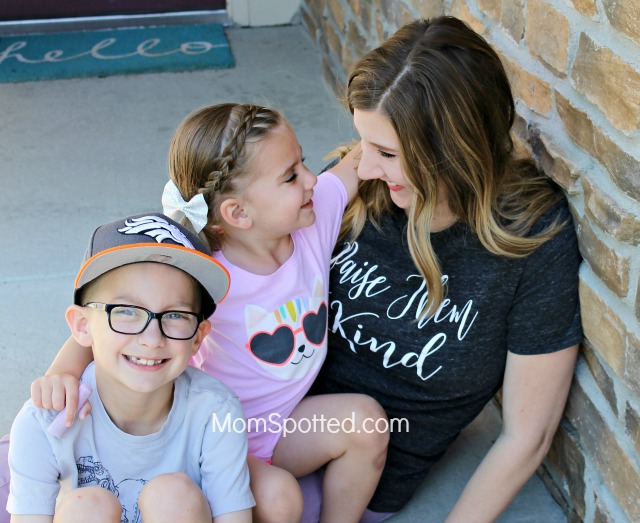 Moms are so tough and amazing! I have so much respect for moms everywhere. There are so many moms in my life that I am in awe of. I think every mom occasionally feels defeated that you can't do anymore, and what you are doing is not enough. This is so not true! Mom's do exactly what they need to and more the very best way they know how. At the end of the day, your kids know how much you love them and that is all that matters. Send yourself or another mama that you admire a Mama Love Collective box and help spread encouragement and joy! We are all in this crazy, awesome, and chaotic motherhood journey together!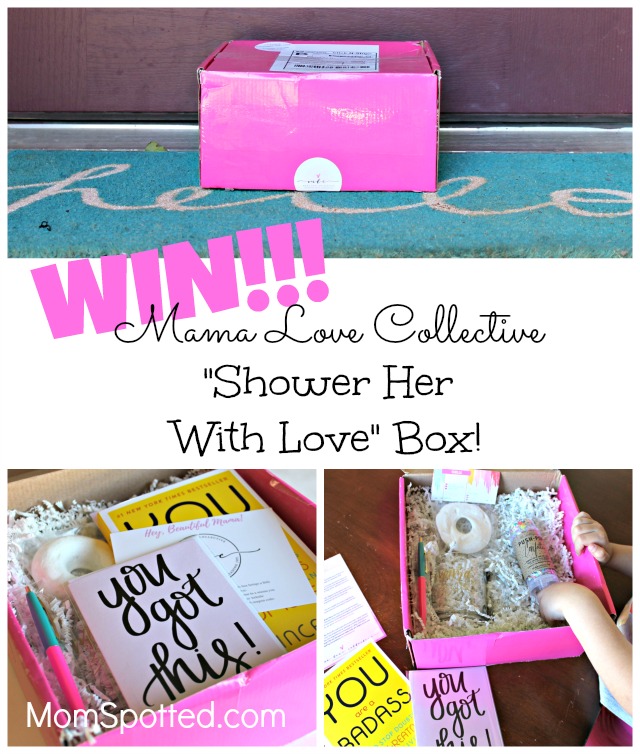 Right now (1) Mom Spotted reader has the opportunity to win (1) Mama Love Collective "Shower Her With Love" Box($45 value)!
To enter use the Rafflecopter form below. Good Luck!
Contest ends 7.3.17 at 11:59 pm. For Official Giveaway Rules click here. U.S. Residents only.