"Post sponsored by Mirum Shopper. Opinions are 100% my own."
It doesn't feel like that long ago I was thinking about the different options to feed my new baby. With my first baby, it seemed like everyone had the advice of what I should be doing. It was all well-intentioned, and I appreciated all the help I could get as a new mom, but it was also overwhelming! I nursed my son for three months and then decided that feeding him formula would be the best option for my family. My second baby, I felt more prepared and decided this time I wanted to nurse longer. I nursed my daughter for 18 months before she decided she was done. Both of my experiences when feeding my babies were different but perfect. If a mom chooses to breastfeed, bottle feed, or supplement with formula, she is doing her very best. She is the perfect mom and makes the best choices for her baby.
After I decided to start feeding my son formula I was shocked by all the options of formula. It also get's super expensive quick. I wanted to find the best for my baby, and Parent's Choice® baby formula was exactly what we needed. Parent's Choice® baby and toddler products are available exclusively at Walmart.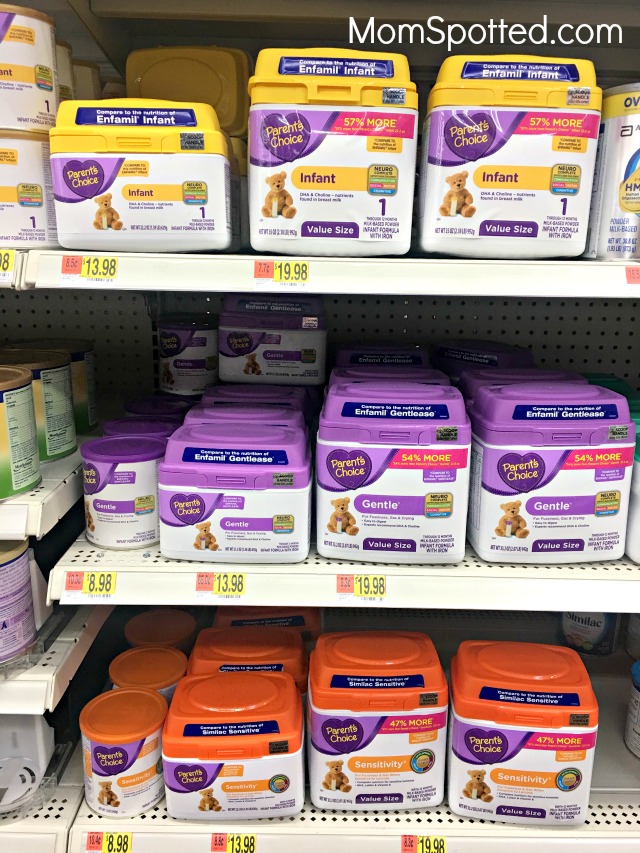 They are also nutritionally comparable to the more expensive national brand infant formulas, including Enfamil®, Similac®, and ︎Gerber®. The Parent's Choice ® Sensitivity Canned Powder Infant Formula was so good on my son's tiny sensitive tummy. It did wonders for his reflux and gassy tummy.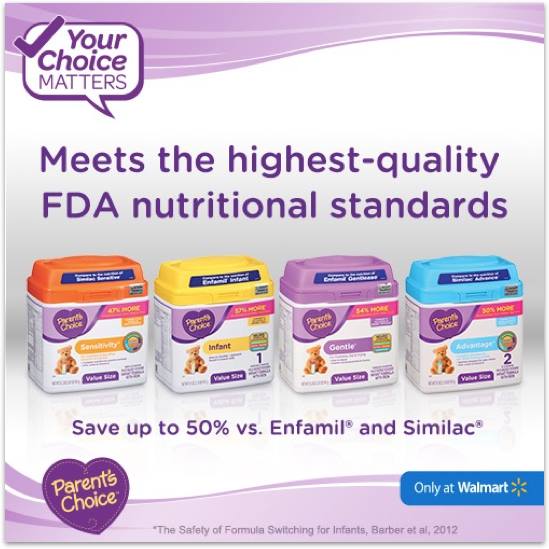 Another great thing is that you can save up to $600 a year by choosing Parent's Choice® Baby Formula over the alternative formulas. It ic clinically proven to support growth and development and is compliant with FDA nutritional standards and the recommendations of the AAP – the American Academy of Pediatrics. ︎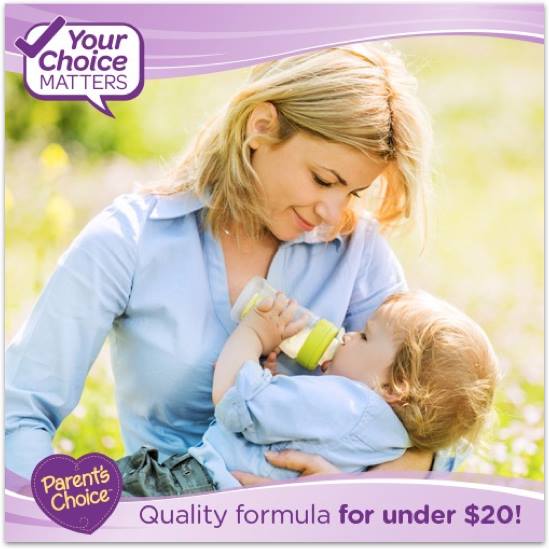 I always loved feeding times with both of my babies. It was such a great way to bond and have some time together. After your child has grown out of formula or breastfeeding, there are also really great Parent's Choice® Baby and Toddler Foods. Both of my kids loved the Yogurt Bites, Cereal Bars, and Little Puffs®. They always were a must have in my diaper bag.
So if you choose to formula feed or supplement formula know that you are making an excellent choice with Parent's Choice® Baby Formula at Walmart. In just a few days you can enter to the Parent's Choice Sweepstakes! Round 1 of the sweepstakes begins June 15th – July 31st. Round 2 will run October 1st – November 15th. Enter the sweepstakes for a chance to win over $800 in prizes!