Father's Day is just a few weeks away, and I can't wait to have an extra special day to celebrate my husband. I fall more in love with him watching him be a dad. My kids are so lucky to have such a great dad who is silly, protective, and loves them fiercely. He works so hard every day but especially during the summer he is super busy. It will be so fun to have one day with him when he can just relax, and we can spend time together. One thing all dad's love is a good meal! My husband especially loves to use our smoker to smoke and grill up some meat. This Father's Day gives the amazing dad in your life an extra special gift and celebrate with Kansas City Steak Company.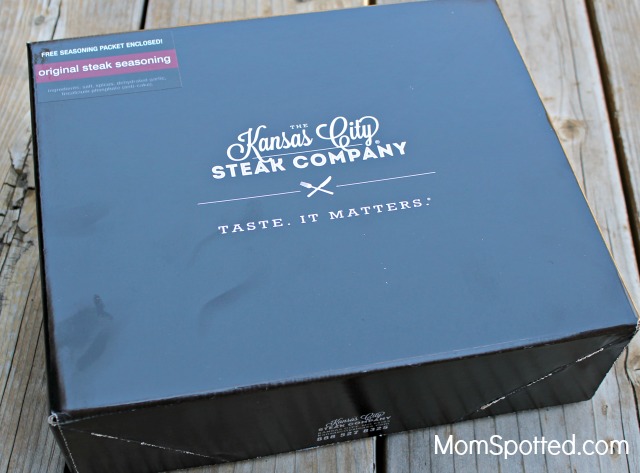 Kansas City Steak Company has been providing gourmet steaks and other top-of-the-line beef cuts since 1932. Instead of giving dad the same old gifts like another necktie why not give him some delicious steaks! Kansas City Steak Company has so many great gift-giving solutions, and they have the very best products. A special meal to say "Thanks, Dad," would be such a great way to let him know that you appreciate and are thankful for him. One of the ways I show love to people is cooking for them. I think a delicious meal is just such a great way to sit and enjoy family and friends. Some of my best memories with my family have been around the dinner table.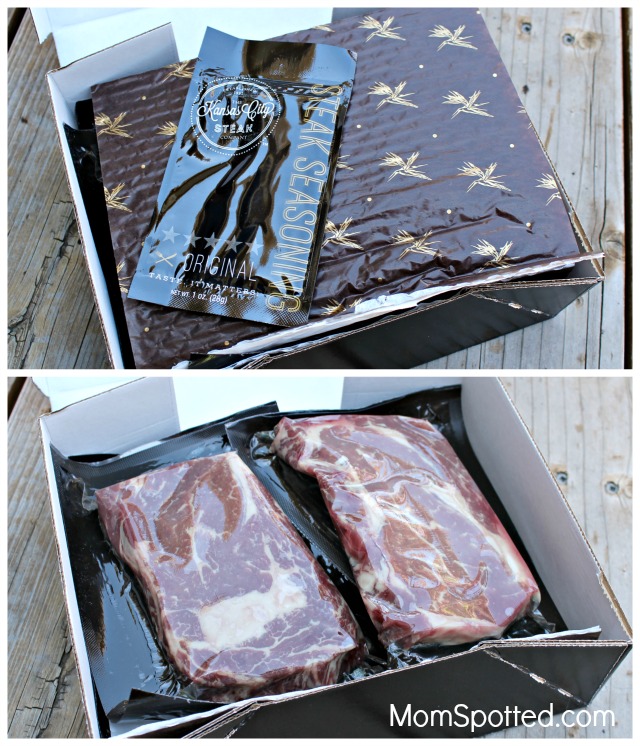 Two of Kansas City Steak Co. best sellers are the "KC Signature Gift Boxed Steak Combo," and the "Welcome to KC Sampler Combo." Kansas City Steaks gift boxes and combos are delivered right to your door! I was so impressed with the packaging. All the steaks are packaged well, so nothing leaks and everything is kept fresh. The boxes also look so sleek and sophisticated. Wrapping some ribbon on them and putting a bow on makes the look extra special and perfect for Father's Day. Each box also comes with original steak seasoning. I celebrated my husband a little early on Memorial Day when we grilled up some of our own KC Boneless Ribeye Steaks. We lived in Texas for a long time, so we are really picky when it comes to our steaks. We love smoking steaks, and we were both so impressed with the quality of the Ribeyes!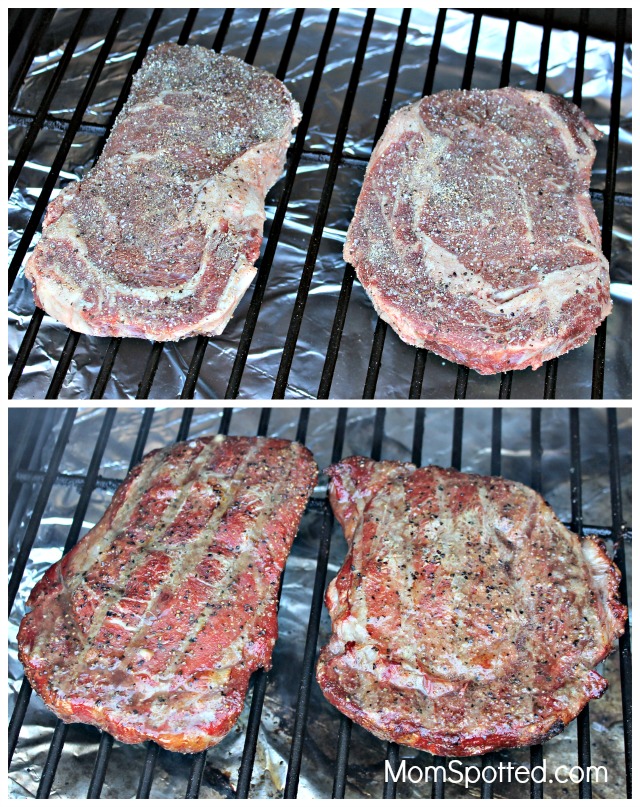 The KC Boneless Ribeye Steaks were already trimmed to perfection, so all my husband had to do was seasoning them and throw them on the smoker. My husband kept saying how delicious they were and were like an expensive steak house quality. They had so much flavor, they were tender, they were some of the best steaks we have ever had. Also, if you have never put butter on your steaks, you must. It makes them extra delicious as the butter melts into the meat. I can't wait to grill up some more of the steaks this Father's Day and make a special meal for my husband.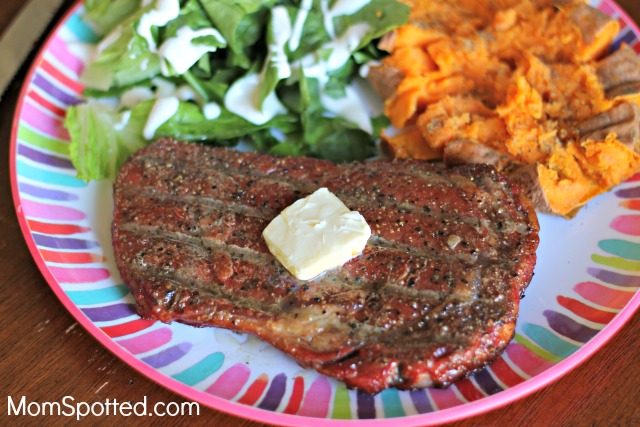 Dad's teach us to work hard, how to cook a perfect steak, the importance of maintaining your car, how to throw a football, and know all the best corny jokes. You can say thanks to all the remarkable men and dad's in your life with the Father's Day discount code SPOTFD17. This code will get you 15% off your Kansas City Steak Company Order. To get your order in time for Father's Day on June 18th, you must place your order by Tuesday, June 13th!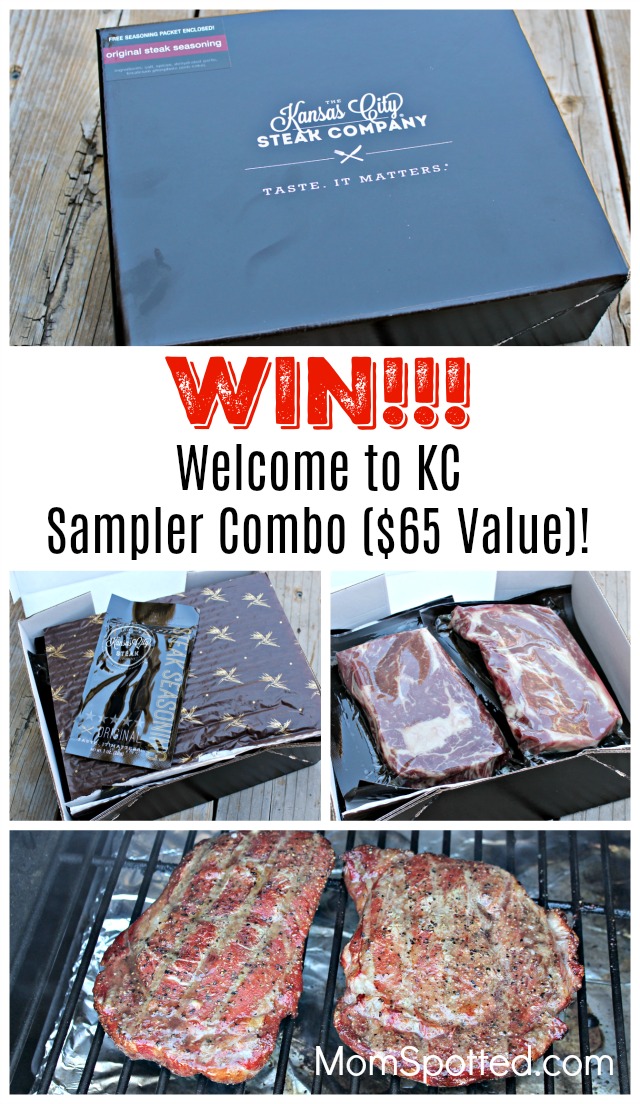 Right now (1) Mom Spotted reader can win (1) Welcome to KC Sampler Combo ($65 Value)!
To enter, use the Rafflecopter form below. Good Luck!
Contest ends 6.19.17 at 11:59 pm. For Official Giveaway Rules click here. U.S. Residents only.