The very first time I saw the preview for a live action Disney's Beauty and the Beast I immediately decided it would make the perfect mommy-daughter date. My little girl Halli and I loved the original Beauty and the Beast, so I knew this would be so fun to see together. We counted down the weeks and days that it would be released to theaters. When the day finally came Halli got all dressed up in her very own Belle dress; she requested I do her hair like Belle and she brought her Belle doll. We were both in love with this Disney live-action remake. It had the same captivating characters we love and fantastic new music. Now Disney's Beauty and the Beast is on Digital HD, Blu-ray, DVD and Disney Movies Anywhere and it has been so fun enjoying it over and over together at home.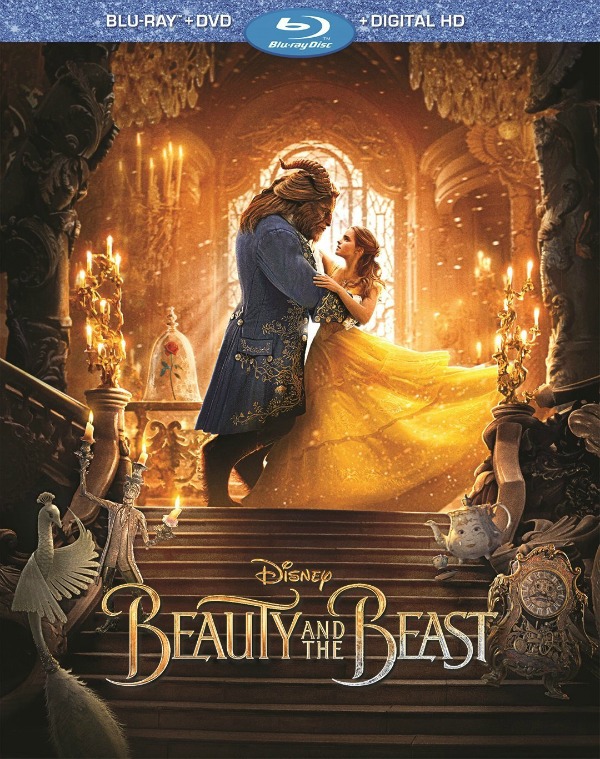 This live-action adaptation of Disney's Beauty and the Beast has all of my favorite parts of the original movie and more. Emma Watson plays Belle perfectly. She was made to play Belle who is so courageous, smart, and opinionated. I loved the spunk that Emma Watson brought to Belle's character. The Beast is also so powerful and honestly was a little bit scary for Halli at first, but with Belle's kindness, he becomes kind and gentle. All the new music in the movie is also so great! I love that the songs helped add more back story to the film and the songs are just lovely.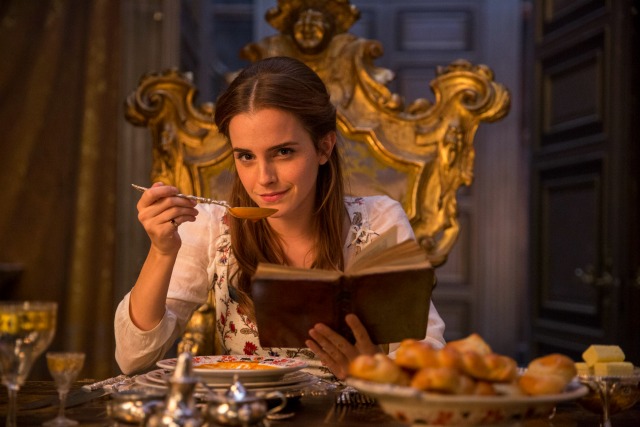 The Beauty and the Beast Blu-ray Combo Pack also has dozens of so many great bonus features that my kids and I have all loved watching. The Blu-ray bonus features include:
Enchanted Table Read – You're invited to join the cast for the movie's elaborately staged table read, complete with singing and dancing to live music, set pieces and more!
A Beauty Of A Tale – Explore the process of transforming a beloved animated film into a new live-action classic.
The Women Behind Beauty and the Beast – Emma Watson introduces several of the many talented women in all aspects of production who helped bring this enchanted tale to life.
From Song to Screen: Making the Musical Sequences – Discover what goes into creating some of Beauty and the Beast's best-known moment.
Making a Moment with Celine Dion
"Beauty and the Beast" Music Video & Making the Music Video
Extended Song: "Days in the Sun" – Learn more about the Beast's childhood in an alternate version of this beautiful song.
Deleted Scenes
Song Selection
And More!
The Table Read bonus feature was so fun to watch. It shows the casts doing a read-through of the script, and it was fascinating. The read through was them going through entire songs with live music and dancing. Enjoy this little clip of a part of the read through.
Halli's favorite parts of this movie are of course all the dancing and Belle's dress. Every little girl just swoons watching Belle and Beast dance across the floor to that iconic song. There are such great bonus clips that let you get little additional sneak peeks about what went into Belle's dresses and all the work that went into getting the dances just right. I loved watching and learning how this movie came together.
Disney's Beauty and the Beast is such a beautiful movie. This live-action adaptation has a few new beautiful songs with all your favorite characters. I can't say enough good things about this movie. It would be such a great movie to enjoy this summer with your family and friends. You can find it on Blu-ray, and Digital HD at Amazon, Target, and Walmart.