My family and I have lived in Colorado now just over a year. I don't think I will ever get used to the weather here. Even though it is the beginning of May, we have had snow twice the past week! After over a foot of snow, there was lots of cold rain. Then the sun peeks through, and then more rain. It is so bizarre, but it makes for excellent snuggle weather. It has been fun to stay warm inside with my kids and to snuggle up together. Saranoni blankets are the perfect blankets to snuggle with and keep in every room of your home. They are so super ridiculously soft!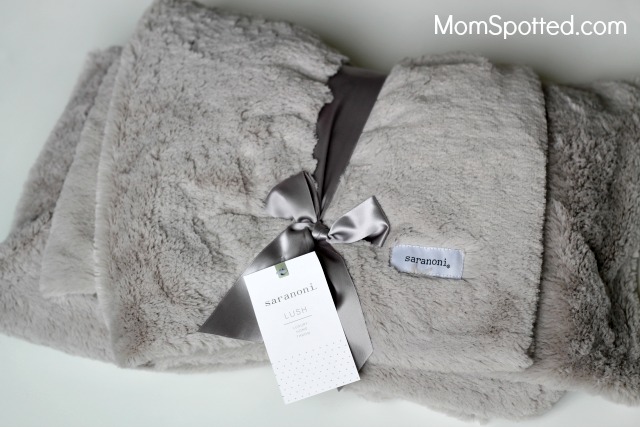 I have a Feather Home Throw, and it has already seen a lot of love. It is such a high quality and luxurious blanket. I have kept it on my bed, but my kids always seem to sneak it into their rooms. I am constantly catching them stealing it to watch movies on the couch or wrapped up in their rooms to play. My little Halli is the biggest blanket thief of the two. She loves our Saranoni blanket! It is so warm and is a great size to snuggle with both of my kids in.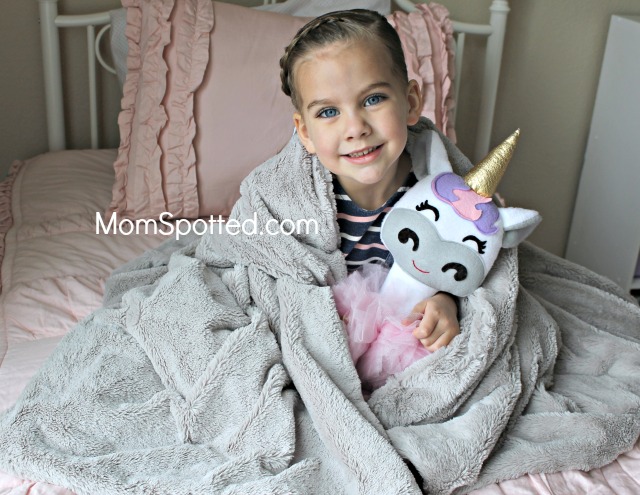 Saranoni has such a great selection of blankets; they have so many sizes in lots of adorable colors. The sizes include swaddle, mini, receiving, toddler-to-teen, home throws and extra large throws. So if you're going to a baby shower, birthday party or a wedding a Saranoni would make an excellent gift. Their swaddle material is so darling and has so many cute muslin fabrics. All of the other Saranoni blanket fabrics also look so dreamy! I have my eye on this brand new Mudcloth Bamboni Home Throw next. I think it looks so fluffy and would be so perfect for summer.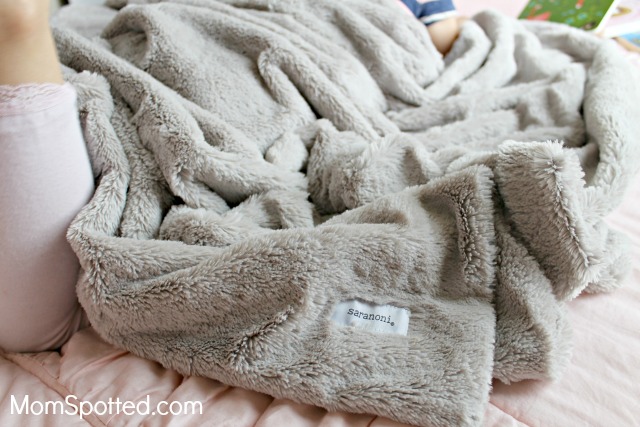 All Saranoni blankets would look so beautiful in anyone's home. They add a great pop of color, texture, and style. Saranoni blankets are also so easy to take care of and are machine washable. I have washed my Saranoni on gentle and cold, then laid it flat to dry. It was like brand new all over again and still just as perfectly soft.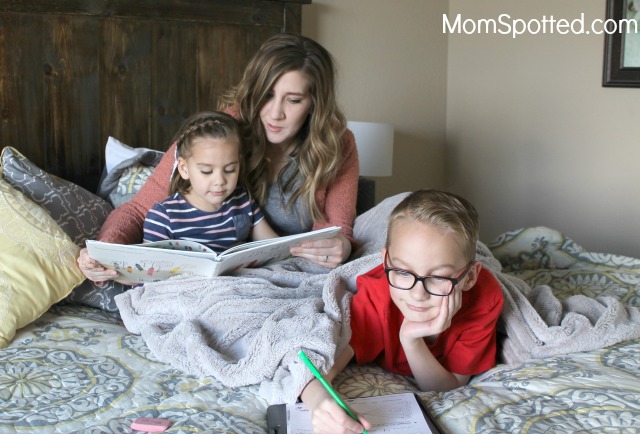 Next time you are shopping for a birthday gift, housewarming present, or shower gift run over to Saranoni! Saranoni blankets are so beautiful and would be treasured by anyone you gave them too.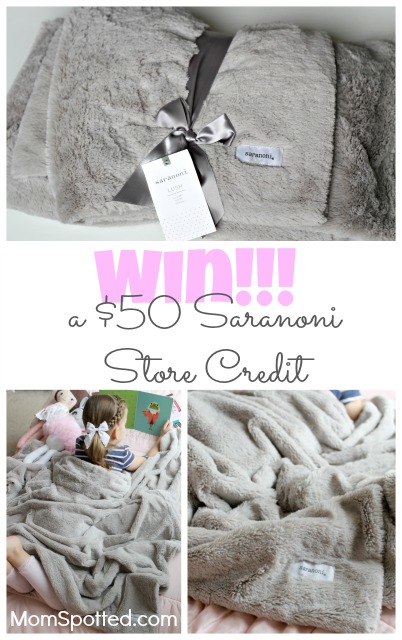 Right now (1) Mom Spotted reader has the opportunity to win (1) $50 Saranoni Store Credit!
To enter use the Rafflecopter form below. Good Luck!
Contest ends 5.22.17 at 11:59 pm. For Official Giveaway Rules click here. U.S. Residents only.