"This is a sponsored post for SheSpeaks/Rubbermaid."
My kids love fruit. I can buy a bag of grapes, and half of them are gone just by getting them cleaned up and in the fridge. The problem is once I need a way to keep produce fresher once all our fruit is cleaned and prepped and back in the refrigerator. I don't like running to the store daily, so I try to stock up, but often my produce can't last more than a day or two before it starts going bad.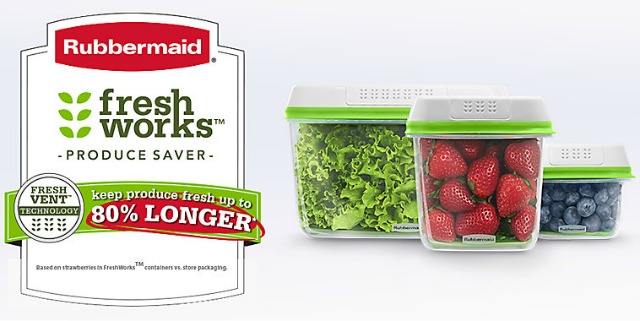 Keep Produce Fresher, Longer
FreshWorks is a food storage container that uses patented FreshVentTM technology to keep produce fresher up to 80%* longer than traditional produce packaging you buy your produce in. FreshVent regulates the flow of oxygen and carbon dioxide to create the optimal environment so produce stays nearly as fresh as the day it was picked, while the CrispTrayTM helps reduce moisture and spoilage.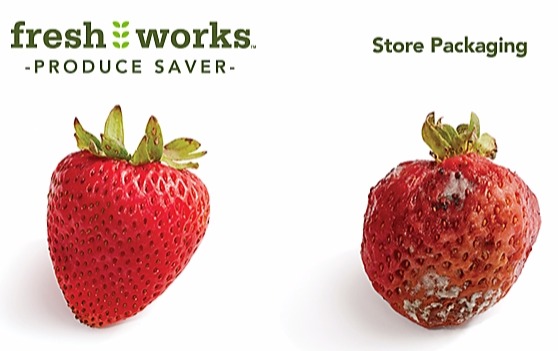 This technology will help your family save money and reduce waste! With the food your buying spoiling less you will be throwing less away. This means more money in your pocket. Did you know that Americans waste $24 billion worth of produce every year, which is the equivalent of $192 per household.** How awful is that? With the FreshWorks Produce Saver are so easy to use that you can simply move produce right into the FreshWorks containers after washing before refrigerating to maintain freshness for up to 80% longer. The lid filter lasts a lifetime, no replacements needed.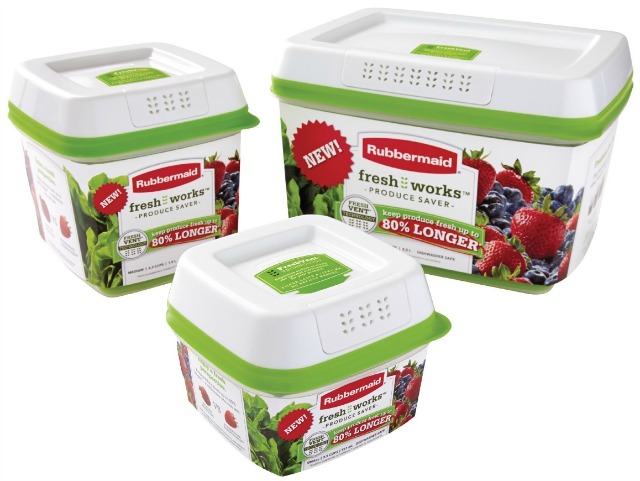 The Rubbermaid FreshWorks are microwave and top shelf dishwasher safe which is great because this means I don't have to worry about the kids breaking or ruining them. They are BPA-free and available in three sizes to hold all your different produce:
Small (2.5 Cups): Ideal for small berries.
Medium (6.3 Cups): Perfect for strawberries.
Large (17.3 Cups): Optimal for leafy greens.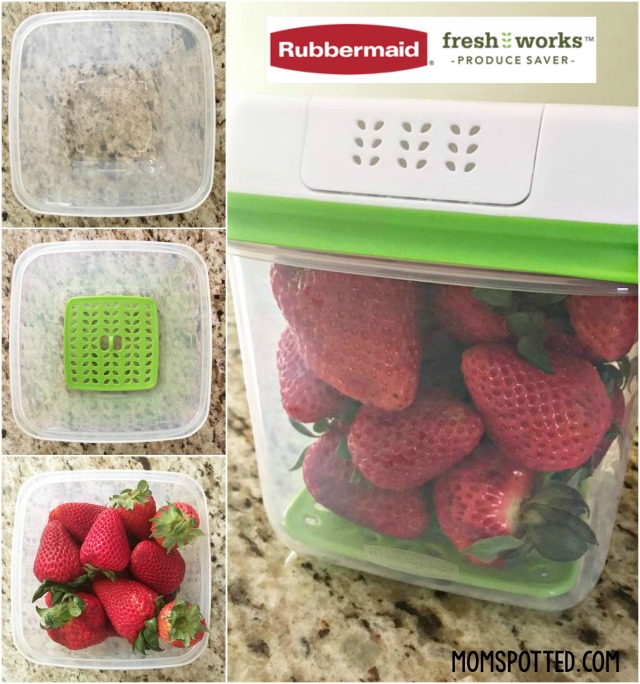 We have loved using these Rubbermaid FreshWorks containers. I love that the Rubbermaid FreshVent lid is secure but still easy to remove. My produce is staying fresher longer, well long enough for the kids to eat it all and nothing is ending up in the trash. At the end that is all that matters to me!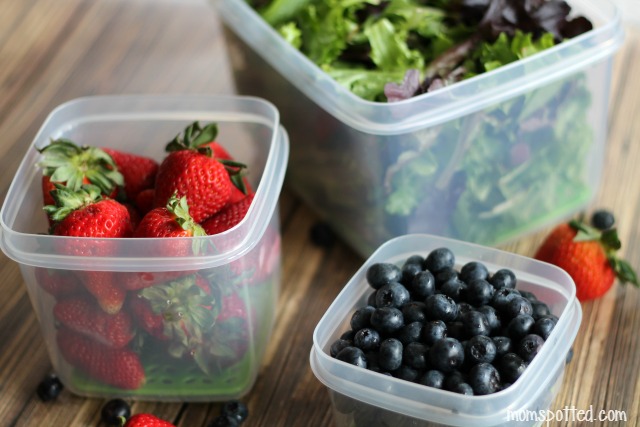 If you end up using multiple containers, I like that they can stack well. Stock up on your favorite sizes to keep your produce as fresh as possible. Bonus? I find that my fridge stays more organized when using these containers too!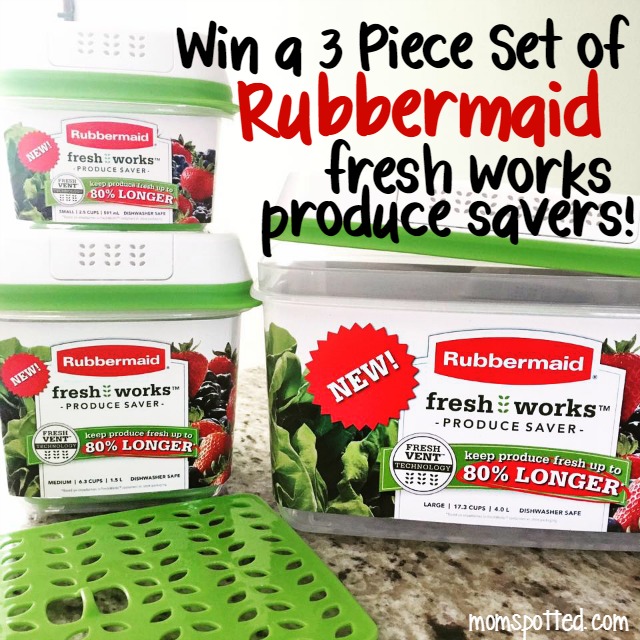 Right now (1) Mom Spotted reader has the opportunity to win a 3 Piece Set of Rubbermaid FreshWorks.
To enter use the Rafflecopter form below. Good Luck!
Contest ends 5.22.17 at 11:59 pm. For Official Giveaway Rules click here. U.S. Residents Only.
*Based on strawberries in FreshWorks™ containers vs. store packaging. Results may vary depending upon produce and use.
** Source: USDA 2014