When I found out I was pregnant with Halli I dreamed about doing her hair. I couldn't wait to style it and accessorize it with hair bows. I have done her hair every morning since she was little and had just enough hair for a tiny ponytail. Now that she is four it is just part of the routine. She eats breakfast while I do her hair, then she brushes teeth and heads off to preschool. She loves having her hair done and has big opinions every morning on which style she wants. Modern Piggy is a super darling hair bow company that has handmade hair bows! I was so excited to add a few to our bow collection.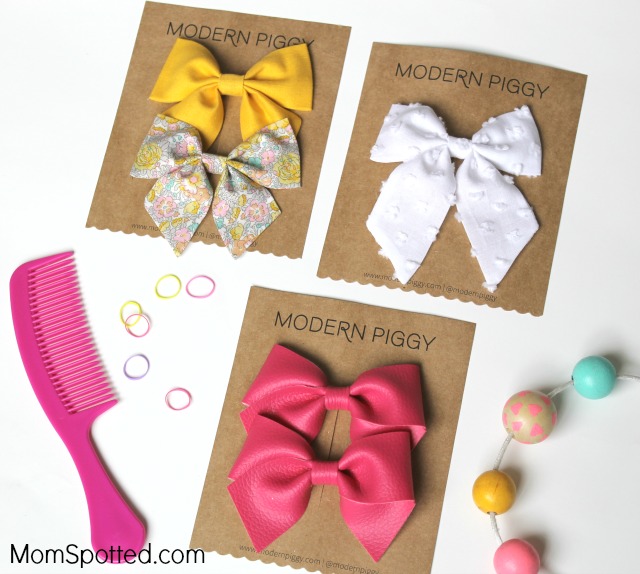 Modern Piggy bows are so cute to accessorize with, and I have been so impressed with their quality. Modern Piggy has a variety of fabrics and materials to choose from, as well as different sizes of bows. Modern Piggy has the sweetest bow nylon headbands to fit the tiniest newborn or older girls. They also have bows on black elastics and alligator clips. I really love that Modern Piggy alligator clips can easily slide out and be rotated. It makes it so easy for their bows to be worn with any hairstyle.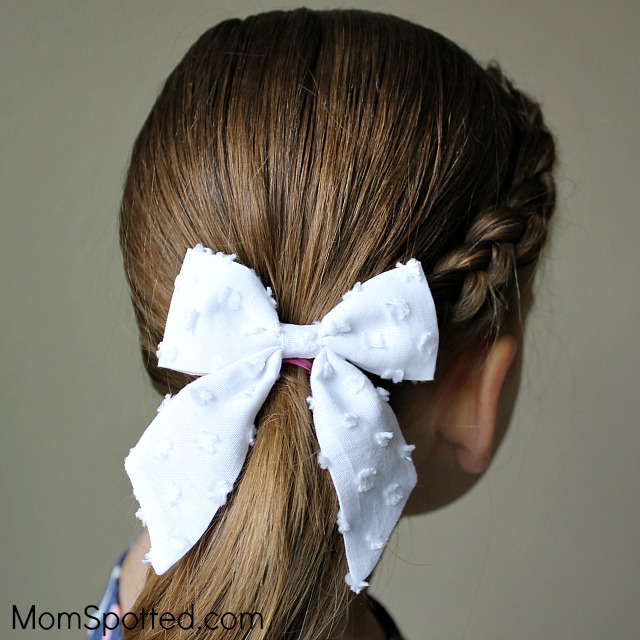 The Spring Clean Piggy Bow is a larger sailor style bow. It is such a crisp white and matches everything. I love how big and long it is. For this bow, I styled Halli's hair with a front dutch braid and then pulled it into a side ponytail.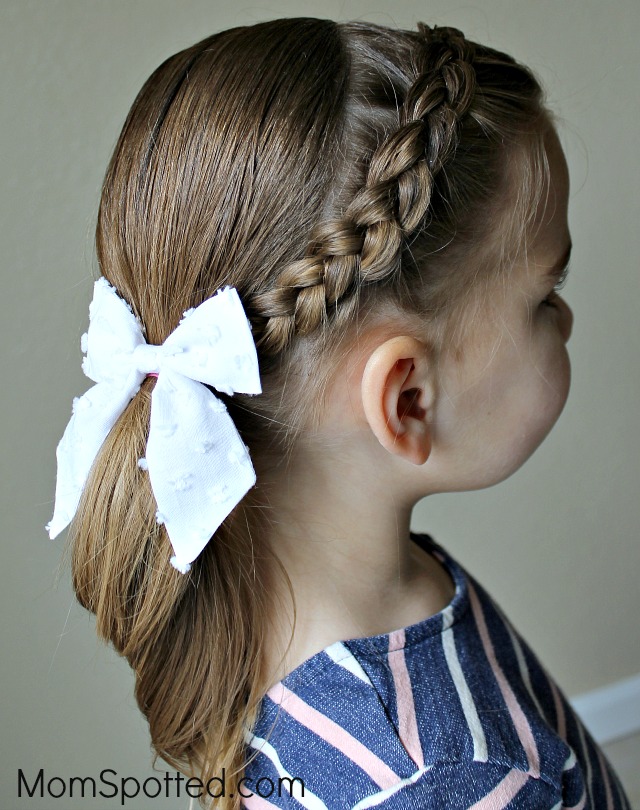 The Piggy Bow is the perfect size for this style, and I love that the tails of the bow drape down her long hair. We both are obsessed with this bow, and the tiny fabric polka dots are such darling accents.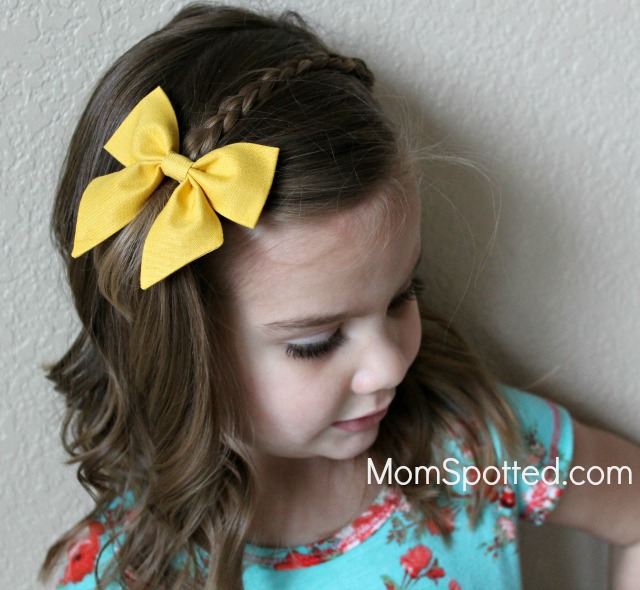 I also really love the color yellow, it is such a fun color to wear in Spring and Summer. The Goldenrod Dainty Piggy bow is the perfect yellow and Halli has worn it a ton since we got it. It is so bright and fun. It is a really great size and works with so many hair styles. The fabric is also really high quality.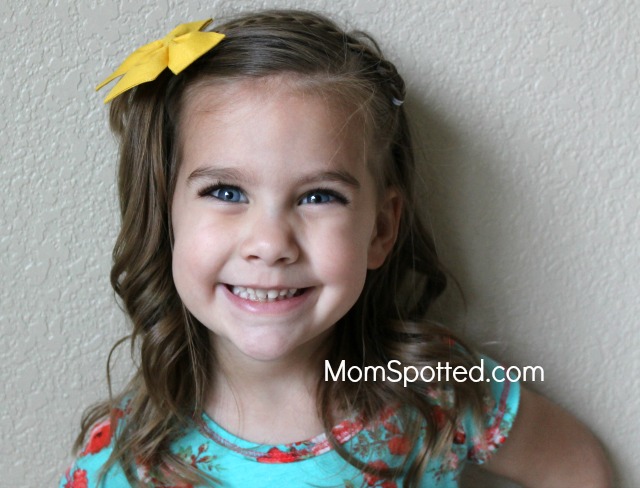 For this bow, I made a side part and then sectioned off the front part of Halli's hair into two portions. The smaller portion I did a simple braid and then pulled it over to connect to the other larger portion. Then we curled the rest of her hair. It is such a pretty style for church but functional on school days to keep her hair out of her face.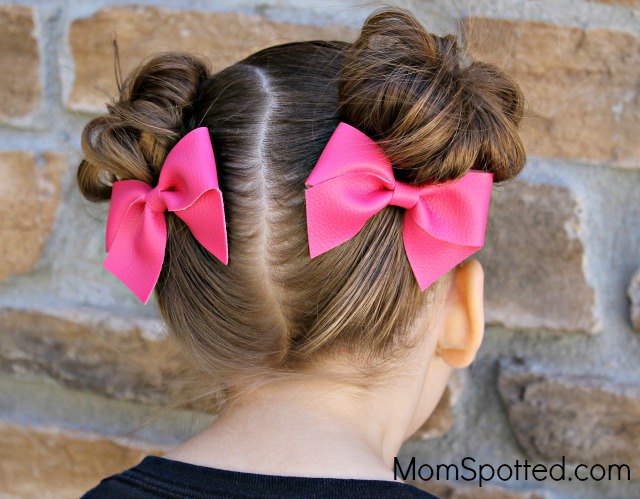 I also style Halli's hair in a lot of pigtails. So I love having 2 of the same bow. Modern Piggy also has bows made from leather. The Flamingo leather bow is made out of super soft leather in such a fun, vibrant pink! We have a lot of pink at our house, so pink bows are a must have. A super quick, easy, and fun style is pigtails and then two messy buns. I like to do a side part in the front and then bring it down the middle in the back before pulling it up into the two messy buns.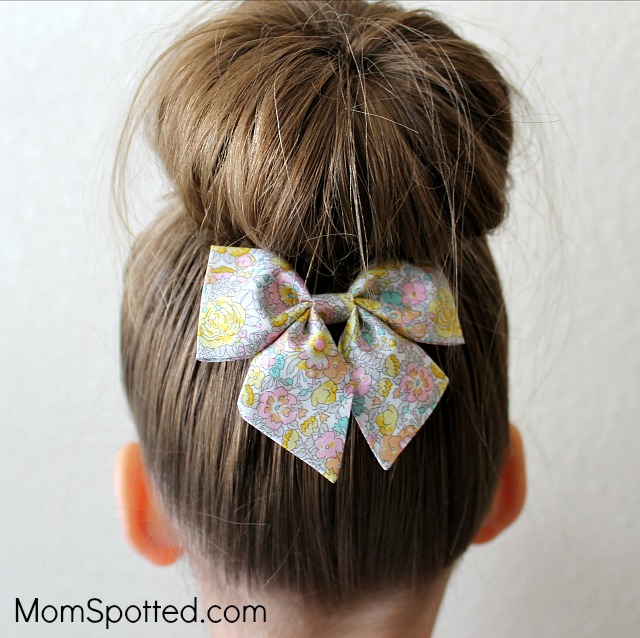 Another sweet and simple style is a high, fluffy bun on the top of Halli's head. It is such a simple 5-minute style, but by adding a Modern Piggy bow it makes it extra fun. Especially with the Poppy Dainty Piggy Bow. I am obsessed with the pattern of this bow! The floral pattern is so sweet, and the colors are beautiful. I love putting it on the back of high buns, but it looks adorable with any hair style.
Modern Piggy is constantly releasing new beautiful styles, colors, and sizes of bows. Follow them on Instagram and Facebook to watch for new releases and sales.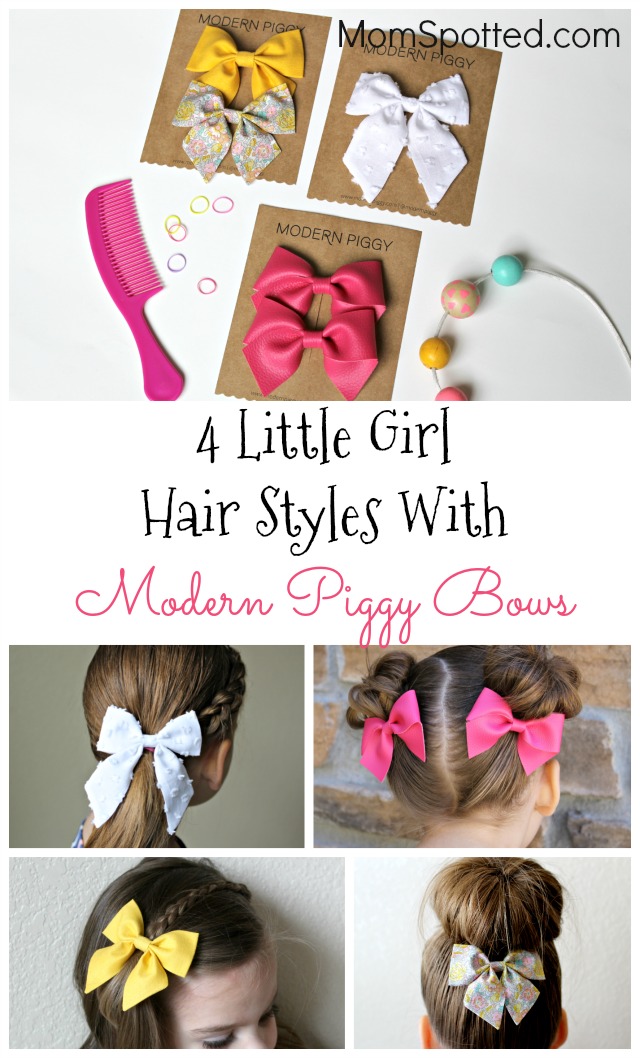 Right now (1) Mom Spotted reader has the opportunity to win (1) $20 Store Credit to Modern Piggy.
To enter use the Rafflecopter form below. Good Luck!
Contest ends 6.05.17 at 11:59 pm. For Official Giveaway Rules click here. U.S. Residents only.