I have such great memories of celebrating Memorial Day with my family. My mom always made it a point to take us to see family gravesites and also honor fallen soldiers. I am so proud to live in the United States of America and I am so grateful for the people who serve in our armed forces. I know all the freedoms my family and I have are protected by those brave men and women. I am so grateful my mom taught me how special Memorial Day is. After we went and laid flowers at different cemeteries, my family would get together for a big BBQ. It is so fun getting together with family and friends to enjoy some delicious food. It's always our first big get together of Summer!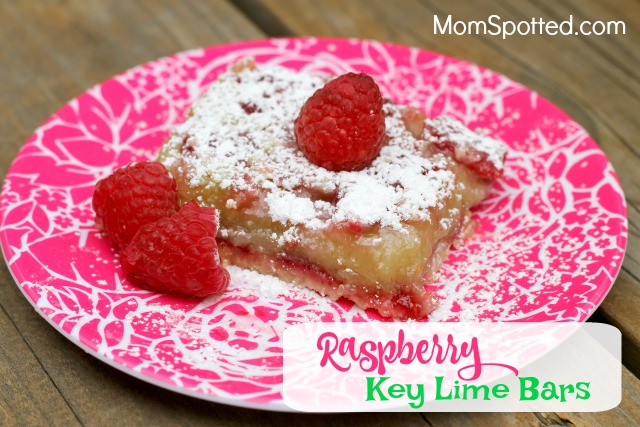 Sometimes feeding a crowd can be stressful! Making sure you have the meat all prepped for the BBQ, side dishes ready to go, and plenty of desserts there is plenty of work to do. This Memorial Day let Krusteaz help you out and make some of the dessert prep easier. My family loves having Krusteaz pancakes and waffles, but they also have really delicious dessert mixes. There are so many great bars, muffin, and cake mixes!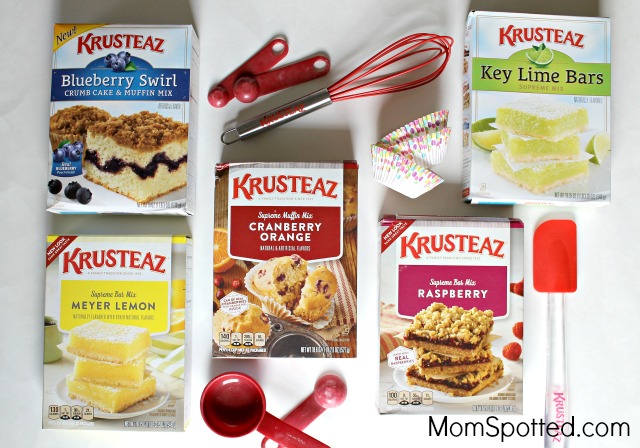 One of my favorite Summer treats is lemon and key lime bars, but this year I wanted to make them extra special. Raspberries also scream summer to me and I love raspberry and limes together. They are such a refreshing combination. So with the help of Krusteaz Key Lime Bar mix I made Raspberry Key Lime Bars!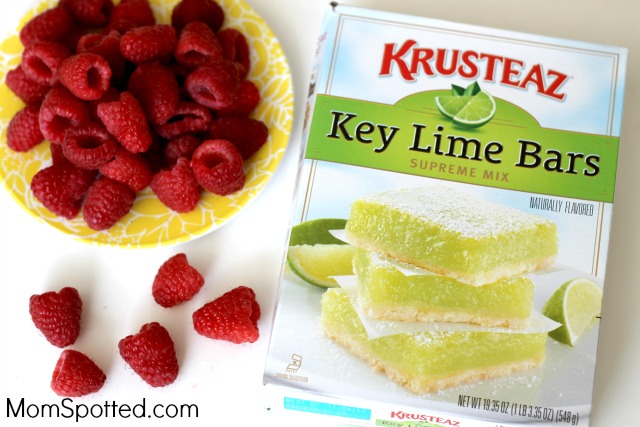 Krusteaz is so great because everything you need is in the box or basic things you probably already have in your kitchen. To make Raspberry Key Lime bars I followed the directions on the box with only 2 more additions. After cooking the crust for 8 minutes I carefully spread on a thin layer of raspberry preserves. White the crust was cooking all you need for the filling is water, 3 eggs and the mix in the box. I carefully chopped up about 1/4 Cup raspberries and folded them into the Key Lime filling. You pour the filling over the hot crust and continue baking. My bars took longer to bake than what the box called for. I think because the raspberries add a little more moisture also I am at a high elevation. But they turned out so super delicious! I am going to be making these all summer long.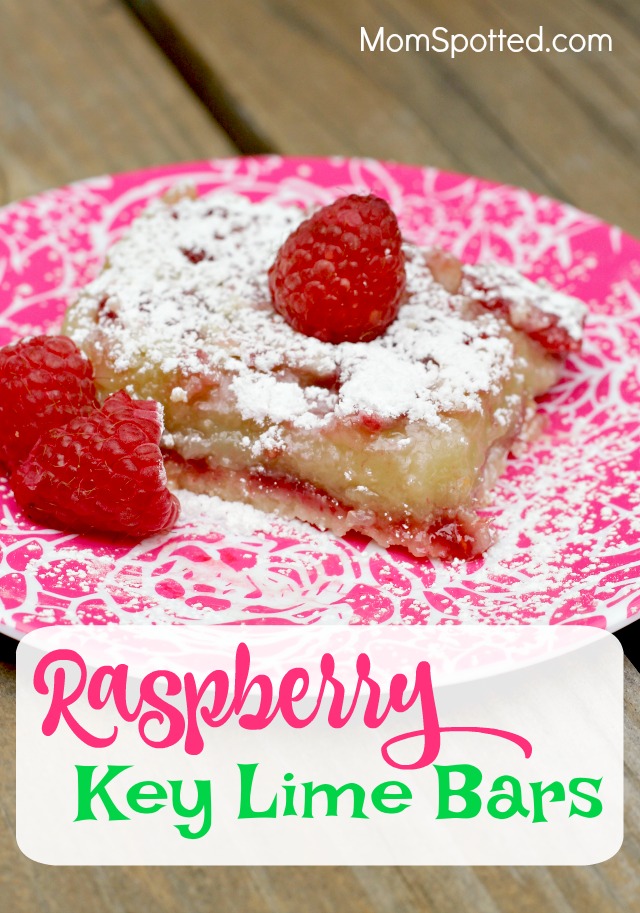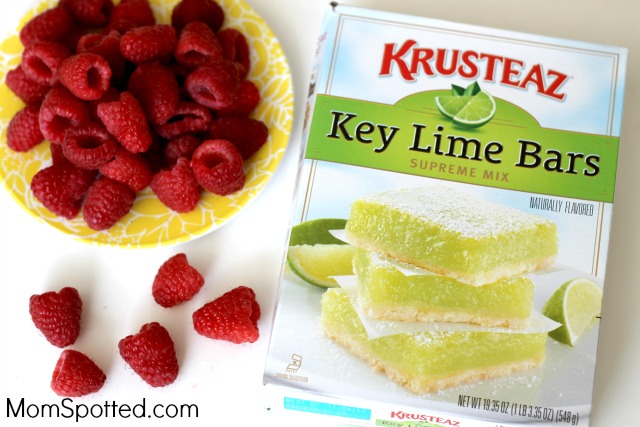 Raspberry Key Lime Bars Recipe
These refreshing bars are perfect for the summer and to bring to any BBQ
Ingredients
1

package Krusteaz Key Lime Bar Mix

1 pouch each key lime filling mix and complete crust

1/2

Cup

Raspberry Preserves or Jam

1/4

Cup

Fresh Raspberries

Chopped
Instructions
Preheat oven to 350°F. In greased 8x8 pan.

Press crust mix firmly into bottom of pan and bake 8-10 minutes. (Crust will be pale.)

Carefully spread raspberry preserves or jam over crust.

In separate bowl, stir eggs and water together until eggs are well incorporated. Add full pouch key lime filling mix and stir with a whisk until smooth.

Fold chopped raspberries into key lime filling and pour over the hot crust.

Bake 28-32 minutes or until center does not jiggle when shaken and top begins to brown.

Cool thoroughly in fridge for 1-2 hours.

Sprinkle with powdered sugar and garnish with more fresh raspberries
I hope you have a wonderful Memorial Day honoring our armed forces and celebrating with family and friends. Let me know if you try these Raspberry Key Lime bars! Do you have any favorite dishes that you like to take to summer BBQ's?