Easter may be later this year but by no means am I ready. This has been the busiest spring, and other than the Easter egg window clings making it up, I haven't done much to prepare for it at all. Since returning from NYC, I haven't had much time to prepare. Yesterday I finally took some time to figure out what recipes I wanted to make Sunday and what I needed to buy for groceries and what-not for a holiday. What I really needed was a one-stop shop.

I live in a small town where nothing is a one-stop shop. I am used to making many trips to get everything we need to run as a family. I was recently reminded of the amazing Stop & Shop located in the city next to us and thought I'd give it a shot. I dropped Sawyer off at preschool and headed on over. I was thrilled when I got there and realized I wasn't going to have to go anywhere else to get what I needed that week!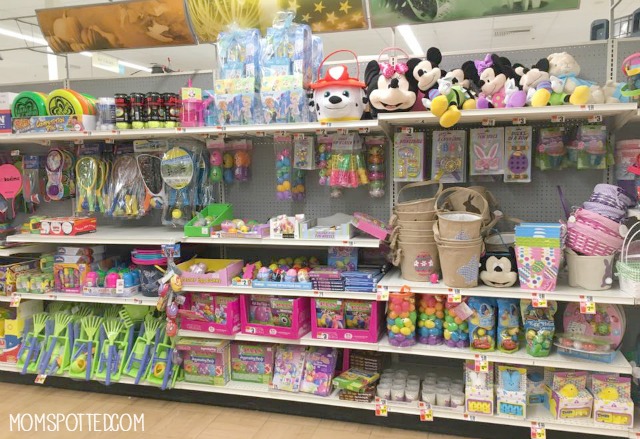 When I reached the kid's section, I was so pleased with what I saw. They had many baskets to choose from, movies, books and great little toys too.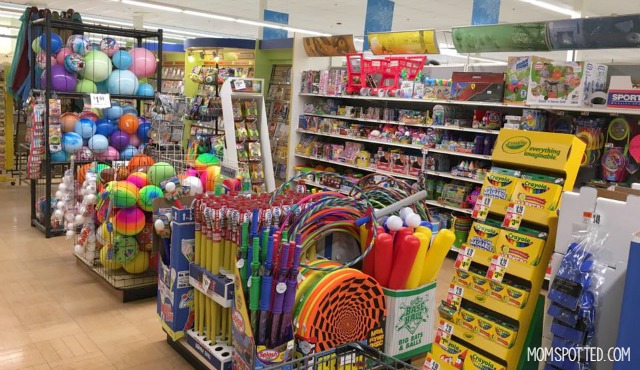 I was even able to grab some lovely tulips that were on sale for my dining room table, or for the Mother-in-law come Sunday morning. The selection and prices were fantastic. I love buying tulips (or any bulb based plant) because you can plant it in your yard once it's done blooming and then every year after you will enjoy them again!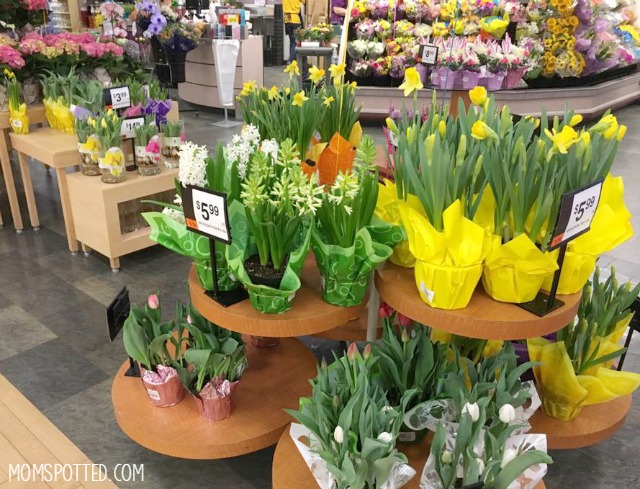 Let's talk deals. They had multiple deals on different hams, but I couldn't pass up this deal on a Carando Spiral Ham. I cook the Christmas hams so I know how expensive these can be. I might not need this for Sunday, but you bet I'll be trying a new quiche recipe next week!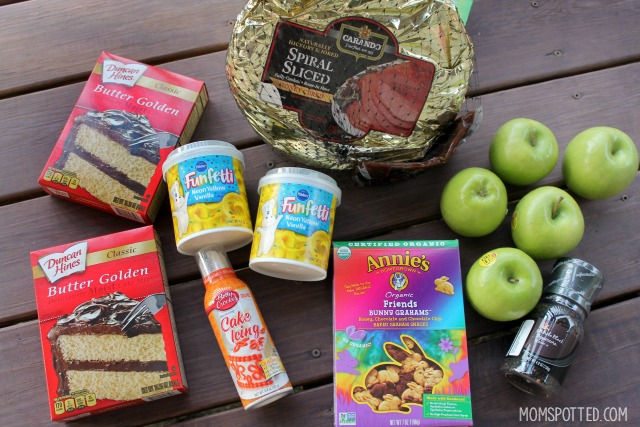 I was even able to grab everything I needed to make cupcakes for Sawyer's preschool class, finish all the kid's baskets, buy all the candy I needed to fill all the eggs I place all over the house and I didn't have to go anywhere else! It was a real deal one-stop shop.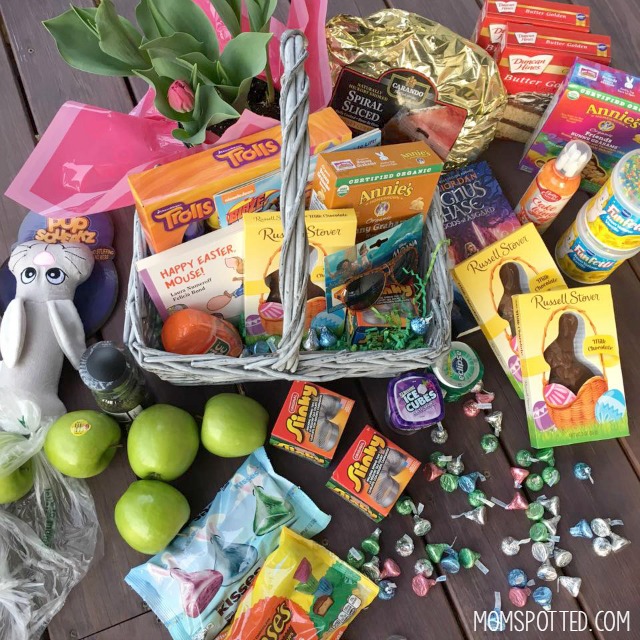 Sawyer's basket looks great, doesn't it? This classic basket I found in the floral section. My Stop & Shop has a great selection of organic, gluten-free foods. The Annie's Bunny Grahams were a perfect touch, and Sawyer is going to freak over those Moana sunglasses!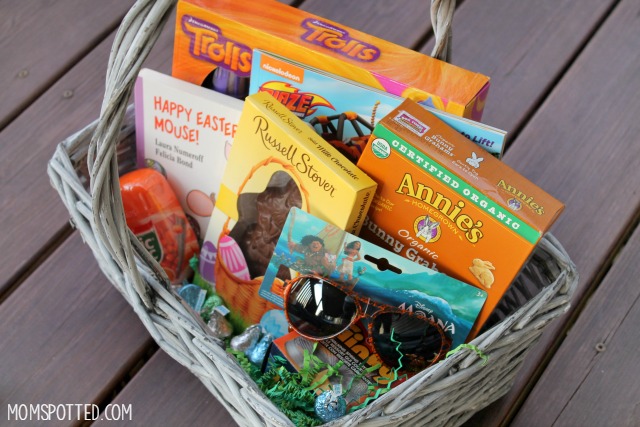 The candy was B2G1, and I was even able to find this great bunny squeaky toy for Charlie in the pet section! Gavin's book was a bonus buy, and I got $5 off!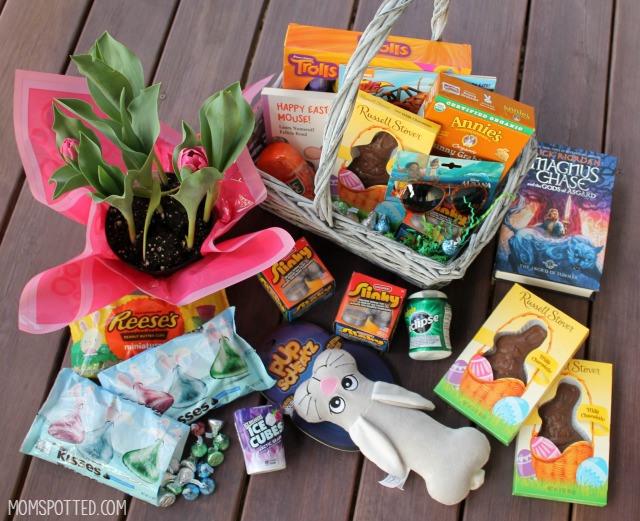 If you are running around wondering how you are ever going to get everything done before Easter look no further. Stop & Shop really has everything you need. Need a card or a gift card? They have it. Need a new skillet? They even have that too! Stop & Shop is your one-stop shop for everything Easter.