In just a few weeks it will be Mother's Day! As soon as Easter ends I am planning for Mother's Day for all the women in my life that I love and have made a difference in my life. This year Mother's Day is May 14th so mark it on your calendars, and I have the perfect gift idea for you. Personally, one of my favorite gifts to receive are ones that have been personalized and if my kids are involved. I recently was introduced to Mixbook.com. Mixbook is a great resource for making cards, invites, calendars, photo books, and home decor. Mixbook has so many great and thoughtful gift ideas for that special mom in your life this Mother's Day.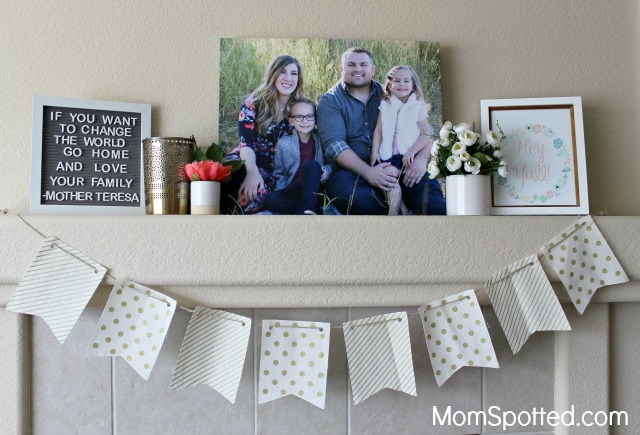 I recently had family pictures taken, and I was excited to have one made into a canvas. Mixbook made it so simple to format a canvas exactly how I wanted it. I quickly uploaded my photo and then was able to move, and space it just how I wanted. Then I waited for it to be delivered.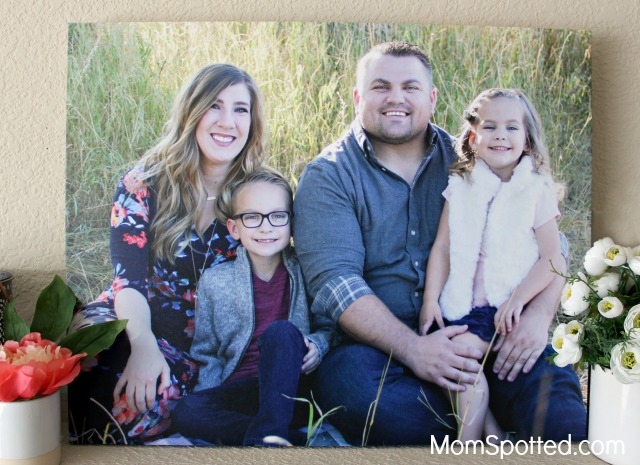 I had pretty high expectations for what I wanted it to look like, and Mixbook exceeded those expectations! I honestly got a little emotional seeing a big beautiful canvas of my family. The canvas is such high quality. The canvas is wrapped to perfection. The picture is crisp, and the colors are so vibrant. I couldn't wait to display it in my home.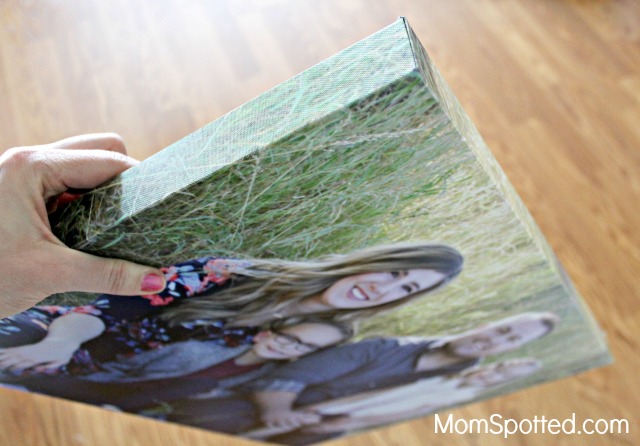 My Mixbook canvas is such a great statement piece on my mantel. I love giving my home a personal touch, and I smile every time I see it. This Mother's Day I know any mom would love receiving a canvas of her favorite photo. Mixbook so many canvas sizes to choose from and also has a 100% happiness guarantee. If you aren't happy with your order, you just send it back. No questions asked. Their customer service is exceptional, and I will be a Mixbook customer for life.
Mixbook is now my go to place when I give gifts, and this year I am planning on making my mom a photo book. There are so many amazing custom photobook options, and once again it is so easy to upload my photos to design a book. There are themes for every occasion, so you are sure to find one for your mom that she will love.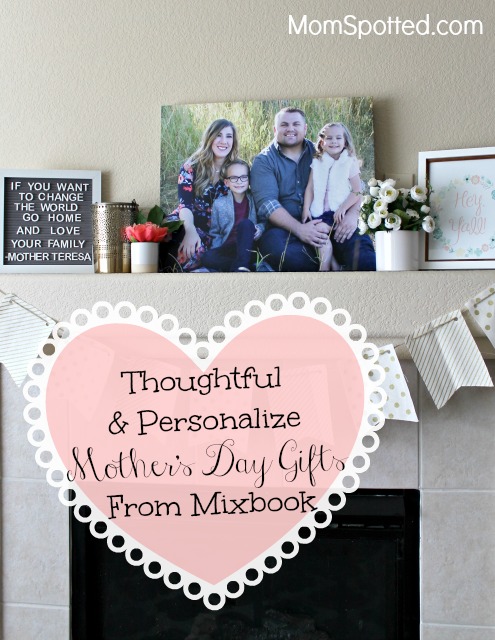 This Mother's Day check out Mixbook for lots of great personalized and thoughtful gift ideas. They have such high-quality products, and their website is fun and easy to use. I know any mom would love to receive a canvas or photo book this year.