I have been obsessed with Put Me In The Story personalized books for quite awhile now. Put Me In The Story is the #1 personalized books platform in the U.S., and they have such great selection of books for all ages. Put Me In The Story recently created a brand new personalized book featuring Princess Belle and your little princesses! My 4-year-old daughter Halli and I recently went to see Disney's live-action movie Beauty and the Beast. Halli loves Belle, and I helped her get all dressed up to go. She requested her hair to be done like Belle's, and she wore her Princess Belle dress. It was so much fun, and she has been talking about the movie and Princess Belle ever since. The book Dream Big, Princess: Belle's Special Edition is such a darling book and teaches qualities every princess needs to achieve her dreams.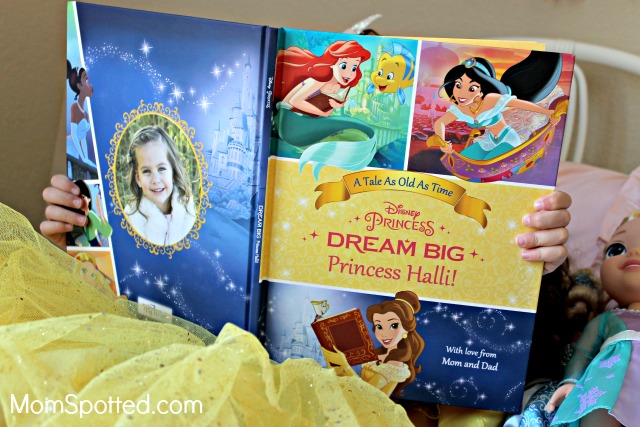 It has been so fun reading this book to Halli at bedtime. The book includes all 11 of her favorite princesses. Each princess talks about how she accomplished her dreams. This book is extra special because Halli gets to dream with the princesses! We get to write down her favorite books, favorite songs, or how she is a true friend. We also talk about things that make her feel brave, how to stay positive, and what she wants her future to look like.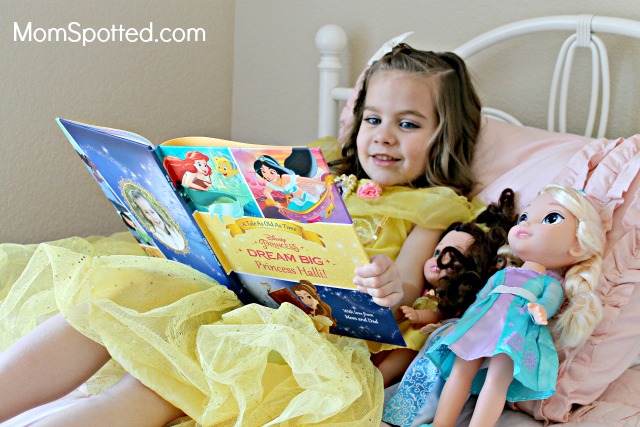 There is also a personalized letter and Princess Passport to check off each princess after we have read their stories. Halli has loved talking about how she is similar to some of her princesses. She loves to talk about how brave and confident she is like Mulan, and how she likes to cook and work hard like Tiana. I love that the book talks about how it's important to dream big and also to be brave, honorable, kind, and hardworking.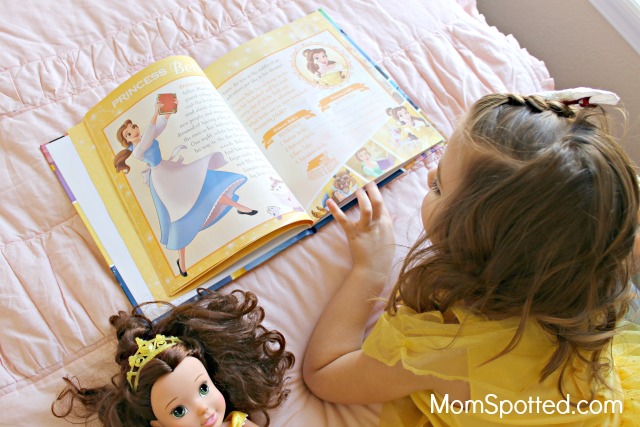 Halli's name is all throughout the book, and she giggled the first time she saw her pictures in the book as well! The pictures are all clear, crisp and full of great color. At the end of the book you match up each princess with her biggest wish, and then there is an extra special page for Halli to write her hopes and dreams. I love that the book ends with the message to dream big and to be yourself!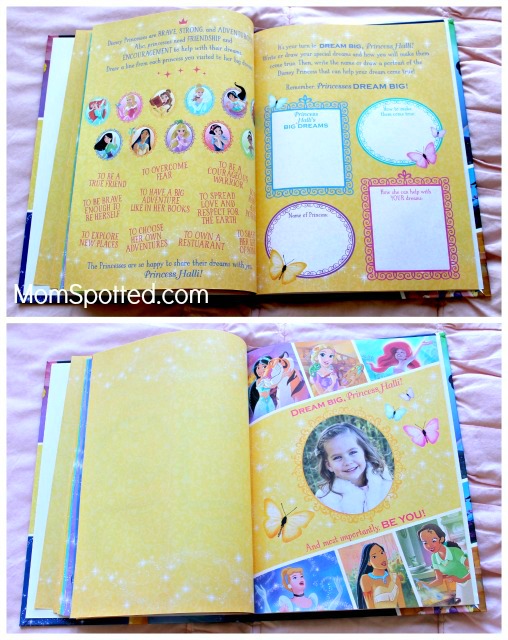 The Put Me In The Story, Dream Big, Princess: Belle's Special Edition Book is such an amazing book that teaches great messages. It would be such a fun gift to give for any little princesses birthday. Put Me In The Story has such a great selection of books that are my favorite gifts to give. They would also make a great Easter basket filler!
Right now (1) Mom Spotted reader has the opportunity to win (1) Dream Big, Princess: Belle's Special Edition Book.
To enter use the Rafflecopter form below. Good Luck!
Contest ends 5.16.17 at 11:59 pm. For Official Giveaway Rules click here. U.S. Residents.