It seems like winter is hanging on for dear life! Temperatures are still freezing, and we seem to keep getting blasted by snow. I am over this never-ending winter, and my kids are getting some terrible cabin fever. One of our favorite things to do when cabin fever hits is to head to the movie theater. My kids love movies, and they have been an excellent way to break up our winter blues. We recently saw a preview for "Rock Dog," and have been counting down the days until we could see it. "Rock Dog," hits theaters February 24th and stars an adorable Tibetan Mastiff dog named Bodi.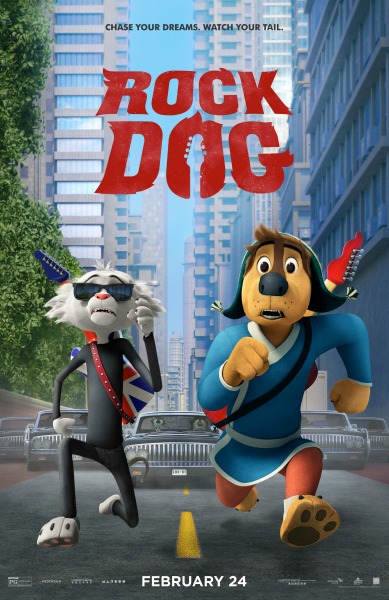 When a radio falls from the sky into the hands of a wide-eyed Tibetan Mastiff, he leaves home to fulfill his dream of becoming a musician, setting into motion a series of completely unexpected events. ROCK DOG opens in theaters February 24, 2017 starring Luke Wilson (Bodi), Eddie Izzard (Angus), J.K. Simmons (Khampa), Lewis Black (Linnux), Kenan Thompson (Riff), Mae Whitman (Darma), Jorge Garcia (Germur), with Matt Dillon (Trey) and Sam Elliott (Fleetwood Yak).

Rated PG
Both of my kids love animals and they dream of having a dog one day and they are already in love with Bodi. Just like Bodi my 3-year-old daughter loves music and dreams of being a rock star. She is often dancing and singing around the house.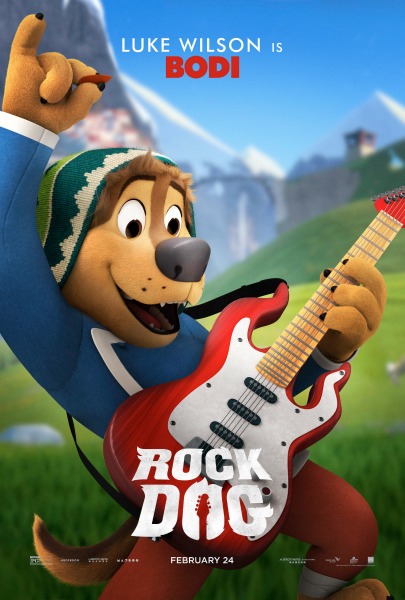 I know both of my kids will love this movie and it will be so fun to watch together as a family. I love that "Rock Dog" has the message of finding your passion and then following your dreams. It is so important for kids to know they can dream big and then work hard towards that dream.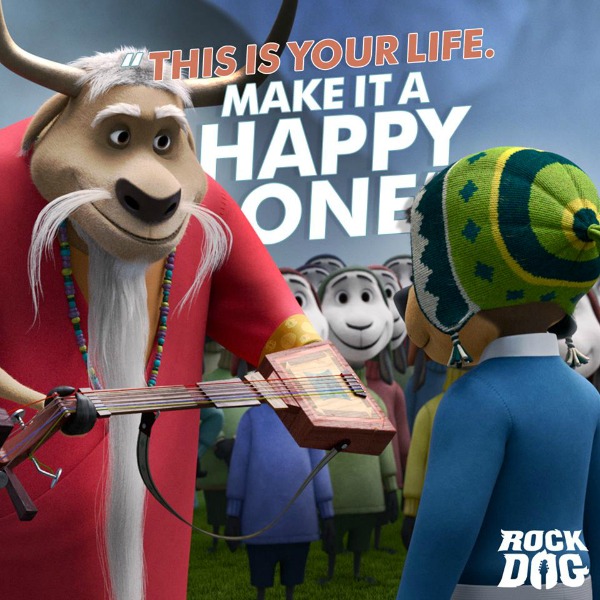 We can't wait for "Rock Dog" to finally get to theaters, but we have been getting ready for lots of fun "Rock Dog" activity sheets. You can find lots of fun coloring sheets, mazes, crafts and other great activities by going HERE.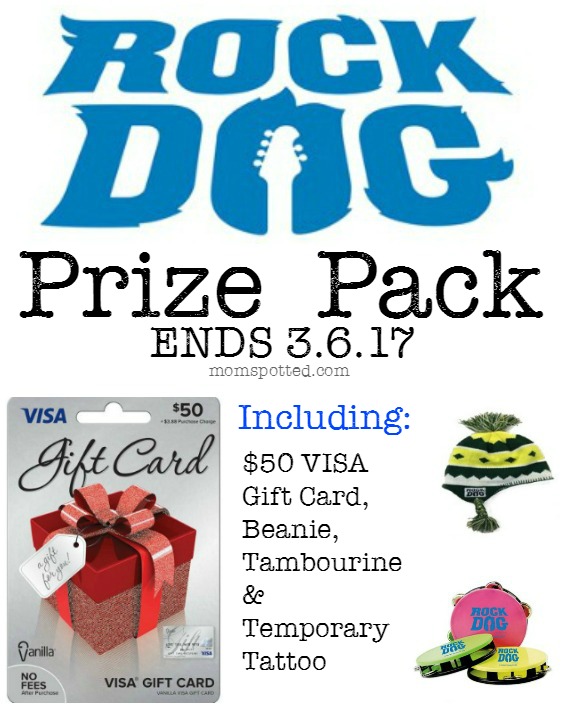 Get to the movies February 24th to see "Rock Dog" with your family! Right now (1) Mom Spotted reader has the opportunity to win (1) Rock Dog Prize Pack! The prize pack includes:
$50 Visa to see the film in theaters
Beanie, Tambourine and Temporary Tattoo
To enter use the Rafflecopter form below. Good Luck!
Contest ends 3.6.17 at 11:59 pm. For Official Giveaway Rules click here. U.S. Residents.