I don't know about yours but Blaze and the Monster Machines, as well as Paw Patrol, are very loved characters in our house. We watch their shows, have their toys, their clothing, and well a lot. If you ask Sawyer what he wants to watch he will almost always tell you "Blaze!" as his first choice with Paw Patrol following as a close second.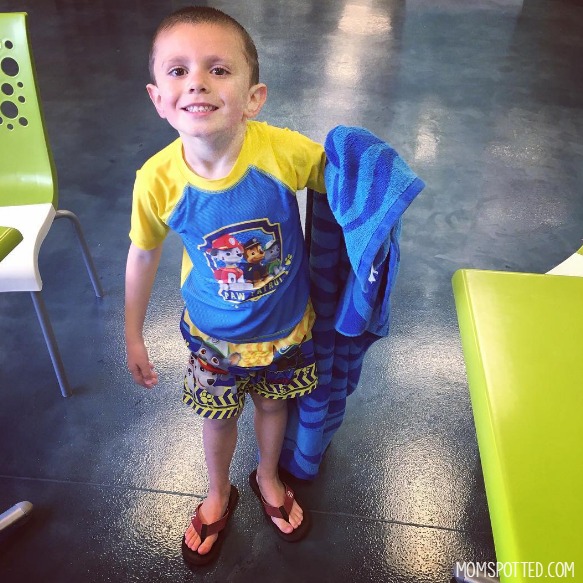 Two of Nickelodeon's most popular shows are returning to DVD with fun gift sets that fans won't want to miss! First, race into action with Blaze and The Monster Machines: Blaze of Glory, Nickelodeon's original DVD release of the hit preschool series. This gift set includes a DVD of the Blaze mini-movie and a bonus episode, plus a resized Blaze Mighty Monster Machines book. Fans can join Blaze and AJ on super-charged STEM adventures as they try to beat their rival Crusher.

Also available as a gift set, is the number-one kids' TV on DVD franchise PAW Patrol. The pups make their heroic return to DVD with this gift set that includes the PAW Patrol Itty Bitty Kitty book. Fans will join their favorite four-legged heroes on high-stakes adventures as they protect the community of Adventure Bay. The DVD includes five episodes full of heroic rescues and challenges, as well as laughter and fun.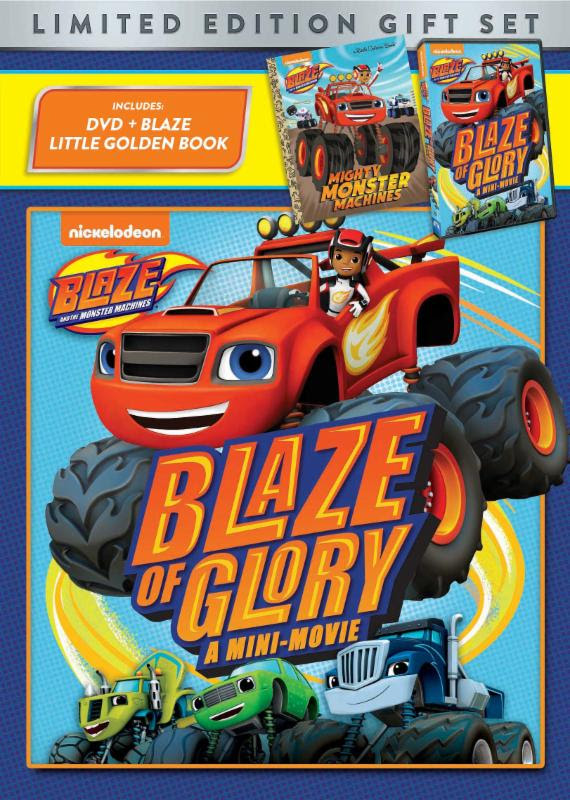 Blaze of Glory
Driving Force
Blaze and The Monster Machines: Blaze of Glory Fast Facts:
Street Date:
February 28, 2017
Catalogue: 59183653000 (US), 59183654000 (CAN)
S.R.P.: $16.99 (US), $18.99 (CAN)
DVD Running Time: 68 minutes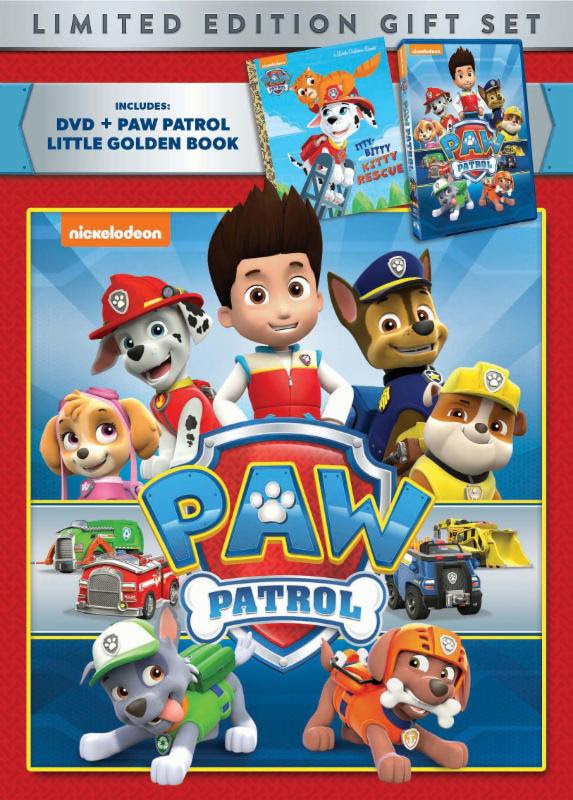 PAW Patrol includes the following episodes:
Pups Save the Sea Turtles/ Pups and the Very Big Baby
Pups and the Kitty-tastrophe/ Pups Save a Train
Pup Pup Boogie/ Pups in a Fog
Pup Pup Goose/ Pup Pup and Away
Pups Save the Circus/ Pup a Doodle Do
PAW Patrol Fast Facts:
Street Date:
February 28, 2017
Catalogue: 5918365500 (US)
S.R.P.: $16.99
DVD Running Time: 117 minutes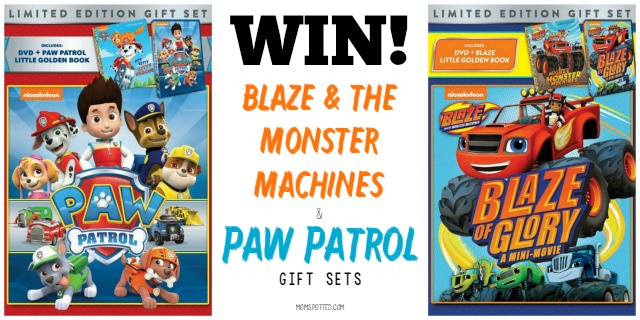 Right now one (1) Mom Spotted reader has the opportunity to win (1) Blaze & the Monster Machine Gift Set and (1) Paw Patrol Gift Set. To enter use the Rafflecopter form below. Good Luck!
Contest ends 2.27.17 at 11:59 pm. For Official Giveaway Rules click here. U.S. Residents only.