I really love this time of year. We get to see family we don't get to see very often, we have so many fun holiday traditions, it is so fun playing in the winter snow, lots of holiday baking, and celebrating Christmas. My family goes to church every Sunday, we regularly participate in church functions during the week, and we learn about Christ all year long. Christmas time gives us an extra special time to focus on our Savior and the true meaning of Christmas. My kids love the Christmas story. I have lots of nativities around our home, but not all of them are kid friendly to play with. The Christmas Star From Afar is the perfect nativity set to help teach the true meaning of Christmas while also being a fun game and advent activity.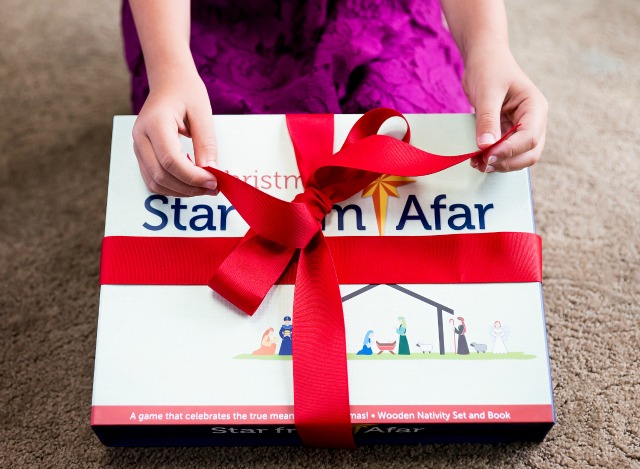 Star From Afar comes with beautiful wooden nativity pieces that are kid friendly! They are sturdy wood pieces and brightly colored. My kids were instantly drawn to them and excited to play with them. The stable was easy to put together and my kids couldn't wait to get started. Star From Afar also comes with a beautiful book. It has the Christmas story as well as scriptures to help countdown until Christmas.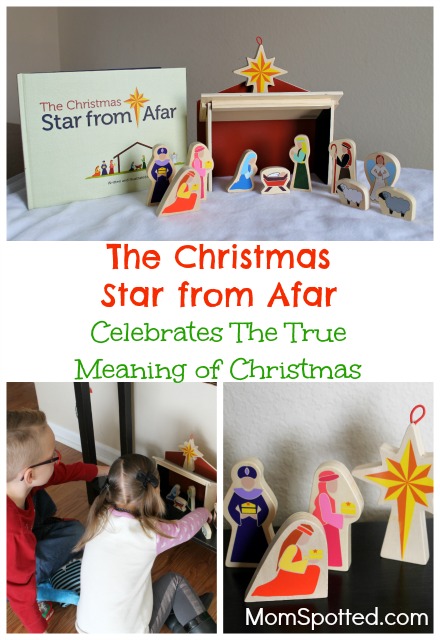 Each night I hide the Star and my kids hunt for it each morning similar to the Wise Men. After they have found the star they move the Three Wise Men to its location. It is exciting every morning while my kids search and then follow the star. On Christmas morning they will find the star above the baby Jesus. My kids are so excited to use Star From Afar all December long.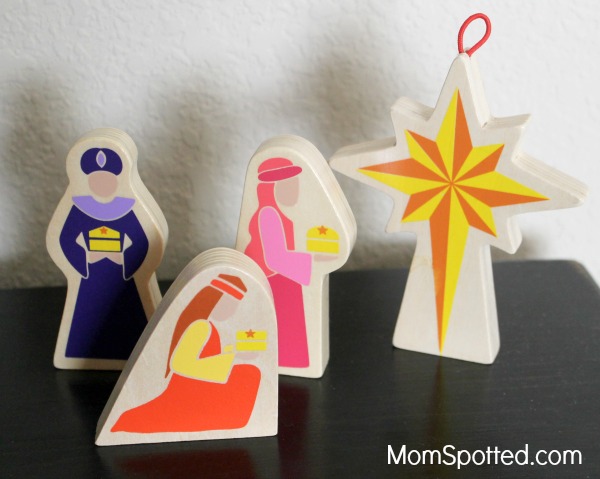 The Christmas Star From Afar is our new favorite Christmas tradition. We will use this for years to come! I love that it is a fun way to teach the nativity story to my kids. It is also such a fun way to countdown the days to Christmas while keeping the focus of the season on our Savior.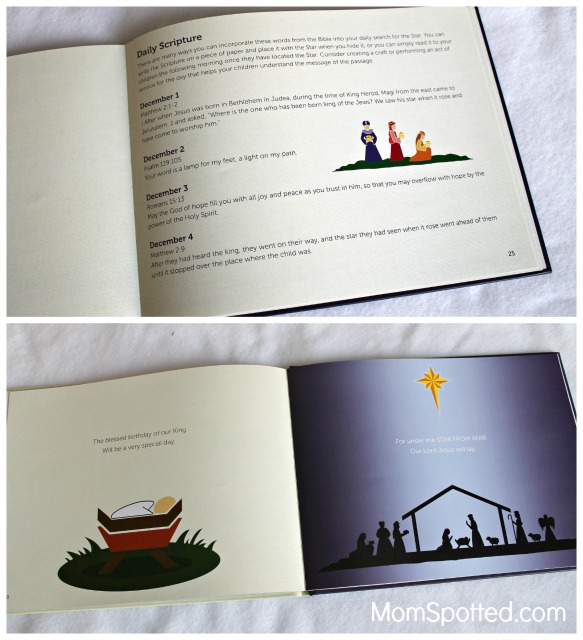 You can celebrate, countdown, and teach your family about the nativity story with your own Christmas Star From Afar. Use the coupon code FOLLOWTHESTAR which is good through 12/25/2016.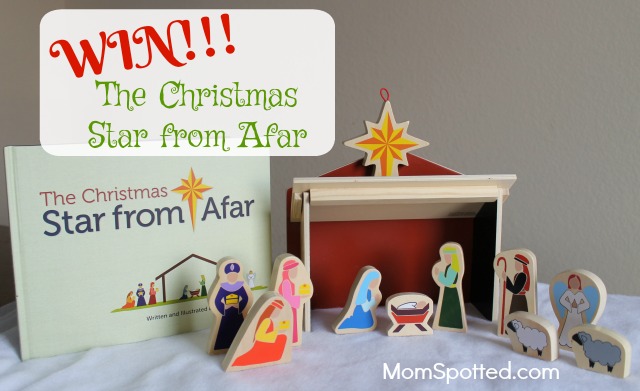 Right now one (1) Mom Spotted reader has the opportunity to win (1) Christmas Star From Afar set.
To enter use the Rafflecopter form below. Good Luck!
Contest ends 12.12.16 at 11:59 pm. For Official Giveaway Rules click here. U.S. Residents.