Every Christmas I like to add at least one book to our Christmas book library. We read Christmas books all December long and it has become one of our very favorite traditions. My kids look forward to what the new book might be every year. Put Me In The Story has had my favorite Christmas book for two years running now! Put Me In The Story has so many fun books that you can personalize for your kids. My kids are in love with their Put Me In The Story personalized books. Books can be personalized with your child's name, photo, and a special dedication message.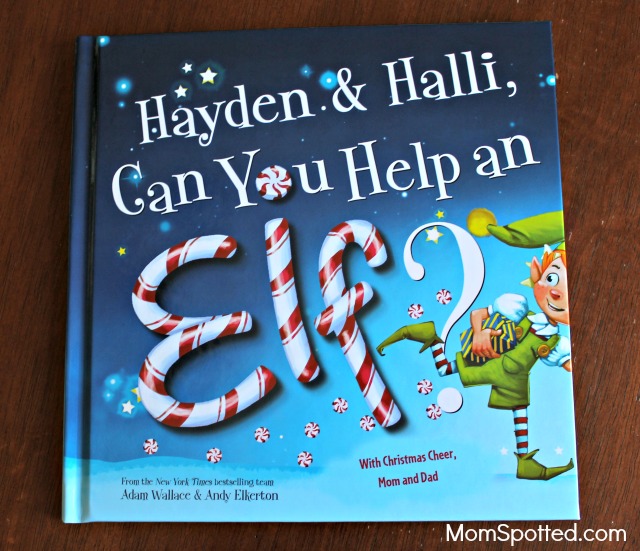 This year for Christmas I personalized the book "Can You Help An Elf?" A darling little elf is on a mission with my kids to help Santa deliver his presents! Unfortunately, while they are out delivering gifts some of the naughty kids have set up traps to try and trap the elf. Throughout the book, my kids are able to help the elf and Santa outsmart the kids who are trying to catch them.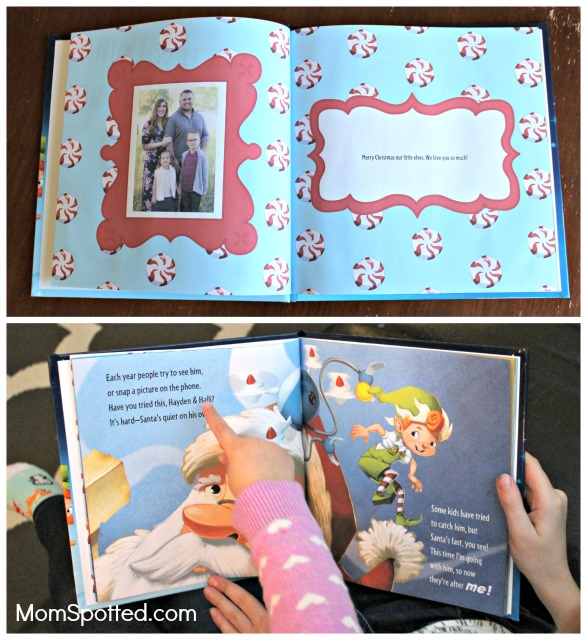 At the end of the book, there is even a Christmas To Do List. It is such a darling story with really fun pictures. Put Me In The Story has so many darling Christmas books to choose from and personalize. Our family favorite book from last year was "Santa is Coming to My House."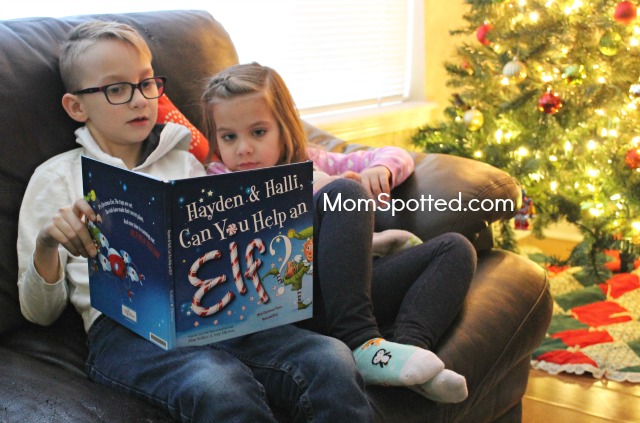 As I have been looking for gifts for my kids this season I wanted to give them each their own personalized books. I was so impressed with the huge range and selection of books Put Me In The Story has. I have an 8-year-old son who is obsessed with Star Wars. I also have a 3-year-old daughter who is in love with Doc McStuffins. I was thrilled to see I could personalize both a Star Wars book for my son and a Doc McStuffins book for my daughter!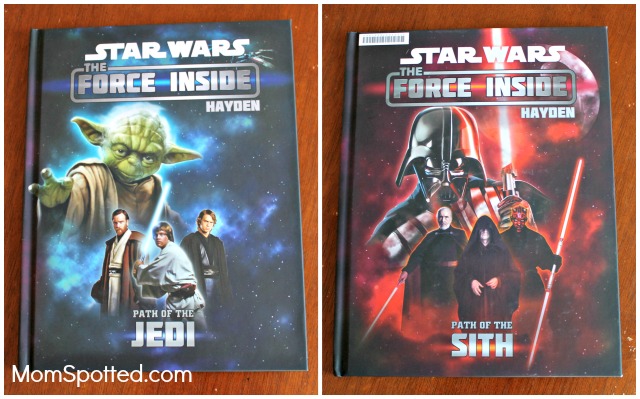 My son Hayden will geek out when he opens "Star Wars: The Force Inside." He is such a huge Star Wars fan. The book is personalized to him so he can find out where is allegiances lie. Is he a Jedi or is he a Sith? The book is filled with all of his favorite characters like Yoda, Anakin Skywalker, and Luke Skywalker.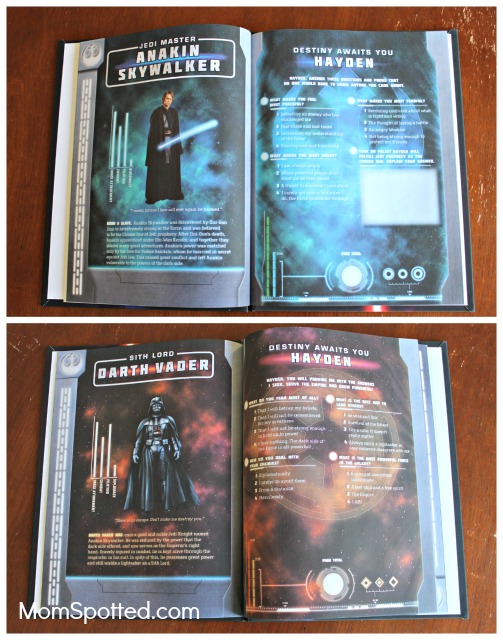 Then by flipping the book over the other side is dedicated to the dark side of the force. General Grievous, Darth Vader, and Darth Sidious are all in the book to try and pull him to the dark side. It is such a fun book, and he will love it. He will especially love the personalized certificate and poster in the center of the book.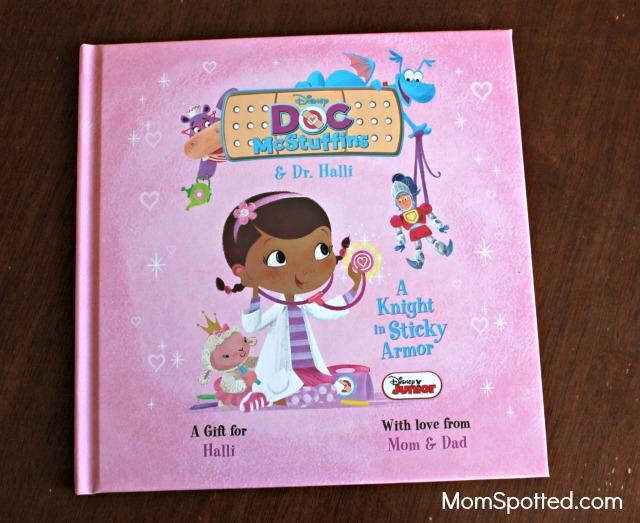 My little Halli has been a Doc McStuffin for quite awhile now. She loves all the characters, songs, and adventures Doc has as she fixes broken toys. In her personalized book "Disneys Doc McStuffins: A Knight in Sticky Armor," Halli is able to help Doc McStuffins help brave Sir Kirby.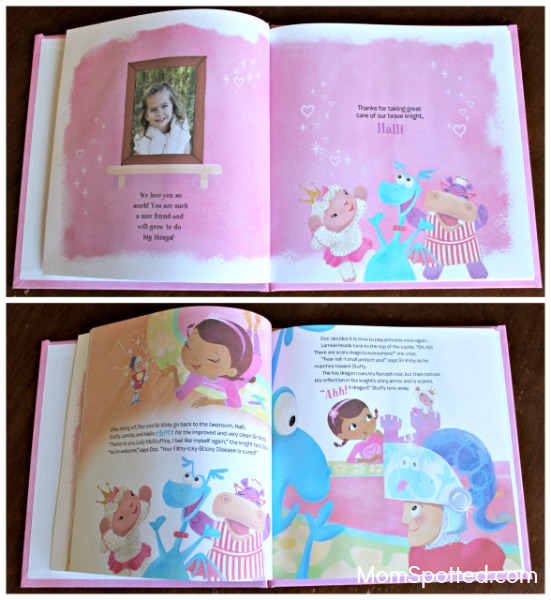 Sir Kirby has gotten himself into a sticky situation and his armor is no longer the shiniest in the kingdom. Throughout the book, Halli is Doc's special assistant as she helps fix Sir Kirby.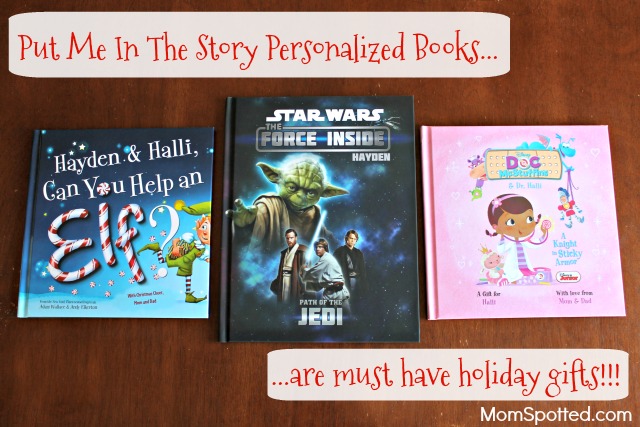 Whatever age of kiddo that you are shopping for Put Me In The Story will have something they will love! They have books for newborns, to 8 years old and up, and even books for grown-ups! They also have darling book gift sets. There are so many fun books and is one of my very favorite gifts to give. Put Me In The Story personalized books are a tradition I will be giving my kids year after year.