Some of my favorite gifts to give are books. I love books! My mom is a first-grade teacher, so I've always surrounded by books. She was great at finding me great books to read. Now that I am a mother I am trying to help teach and give my kids that same love of reading. My kids are given at least one book every year at Christmas. I also am obsessed with children's books, so I am always on the hunt for good ones to add to our library. Downtown Bookworks has an amazing collection of books that were just what I was searching for.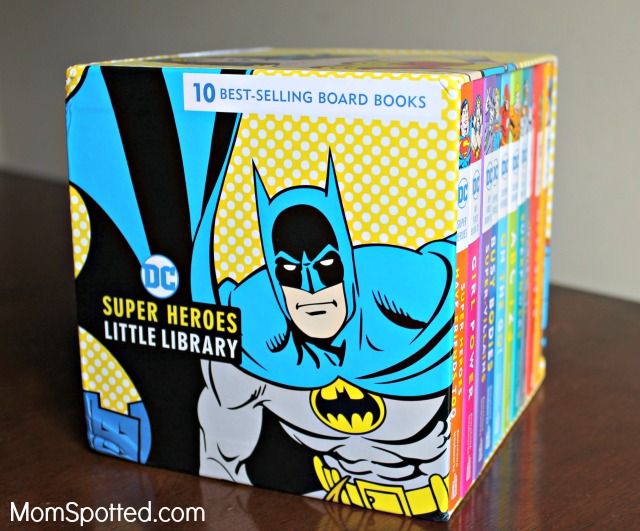 Halli loves superheroes right now. She loves to pretend to fight evil villains and is often zooming around in her superhero cape and mask. The DC Super Heroes Little Library from Downtown Bookworks have been fun to read with her. The DC Super Heroes Little Library has ten books in the collection with lots of her favorite superheroes. It also teaches great lessons and skills. There is a book about ABC's, opposites, and colors.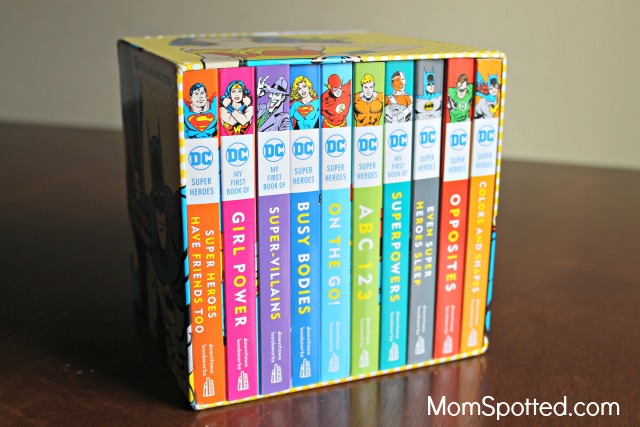 The DC Super Heroes Little Library also has great books about social skills. For example, "Superheroes Have Friends Too," and my personal favorite "Even Superheroes Need Sleep." Halli's very favorite book in the collection is the book called "Girl Power."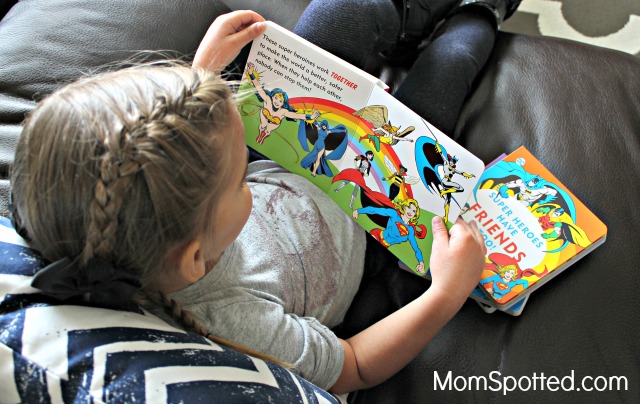 This is a great complete library for the littlest of readers. I also love that this library can grow with Halli and my family for years to come! The books are well-made board books with bright, vibrant colors. It will be such a great keepsake to have.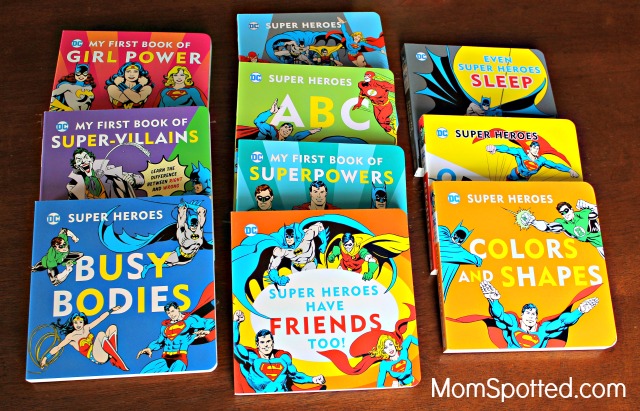 Downtown Bookworks also has other books for all the other superhero lovers in your life. There are super fun picture books like "The Big Book of Girl Power," and "The Big Book of Superpowers." There is even an "Official DC Superhero Cookbook" that older readers would love!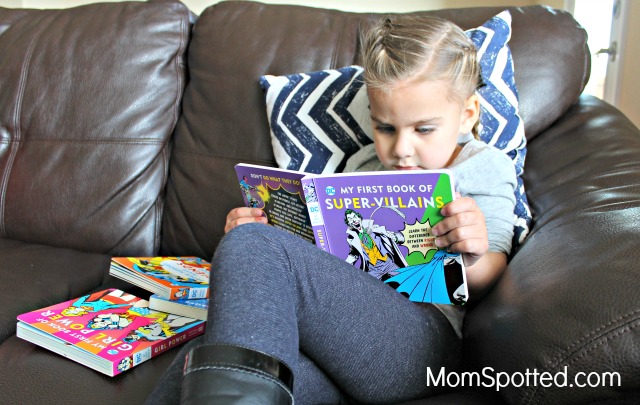 My oldest son Hayden is a little explorer and scientist. He has added a few of the PBS kids books from Downtown Bookworks on his Christmas list. He specifically would like the "PBS Kids Look and Learn Insects," this year.
If you are looking for good quality holiday gifts that keep giving all year long check out the books at Downtown Bookworks. You are sure to find some great books that you and your kids can enjoy over and over again!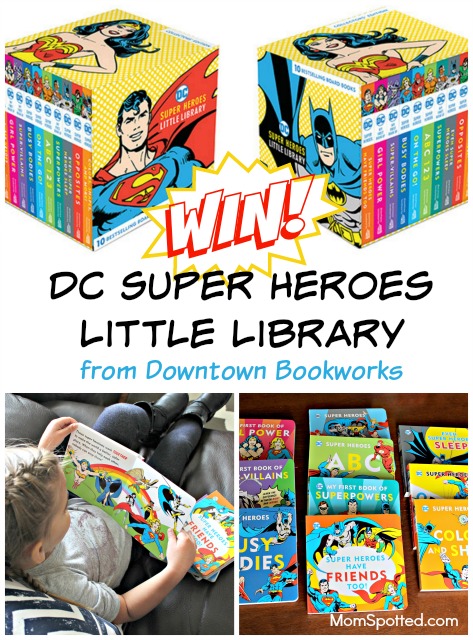 Right now one (1) Mom Spotted reader has the opportunity to win (1) DC Super Heroes Little Library from Downtown Bookworks.
To enter use the Rafflecopter form below. Good Luck!
Contest ends 12.19.16 at 11:59 pm. For Official Giveaway Rules click here. U.S. Residents.